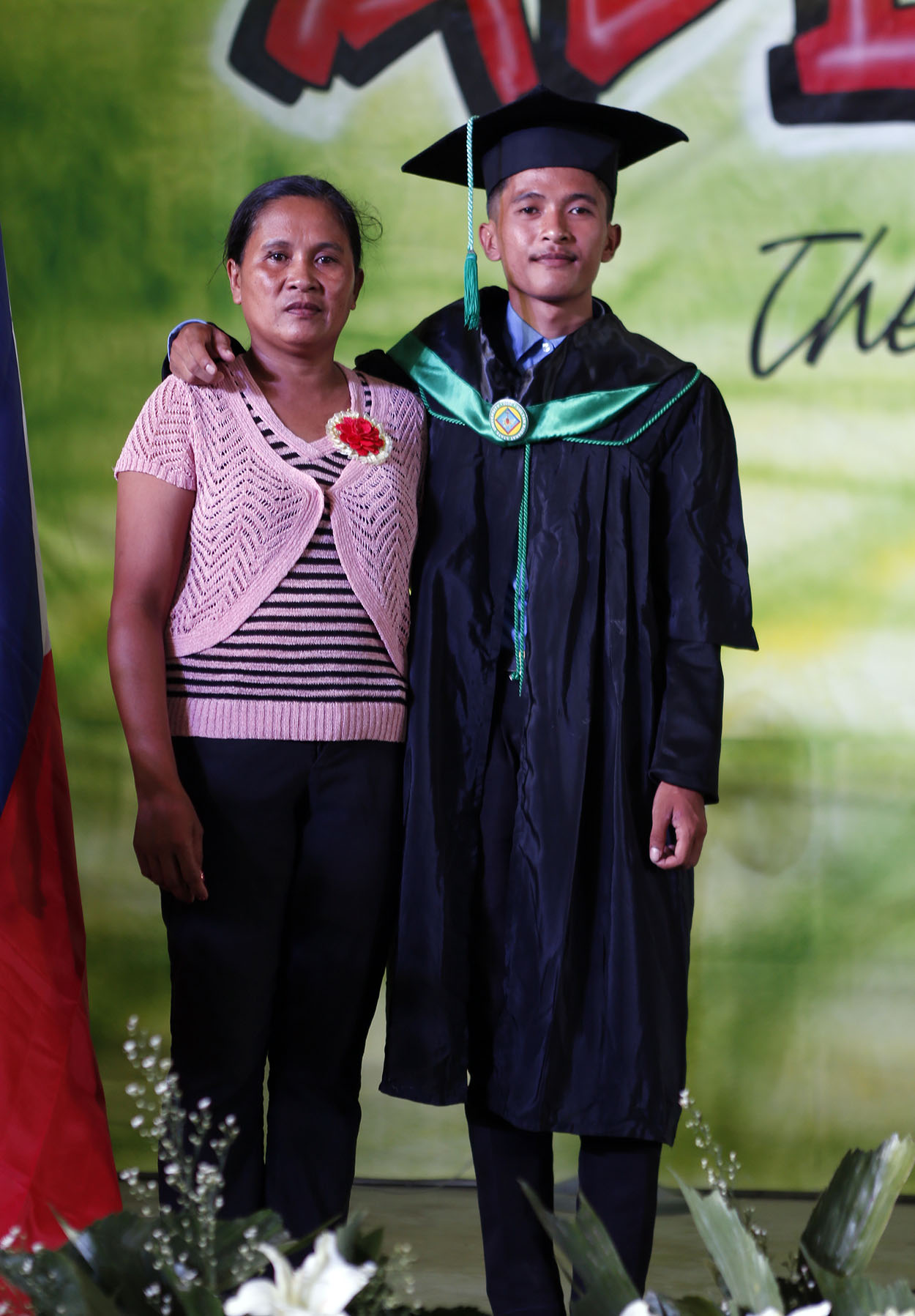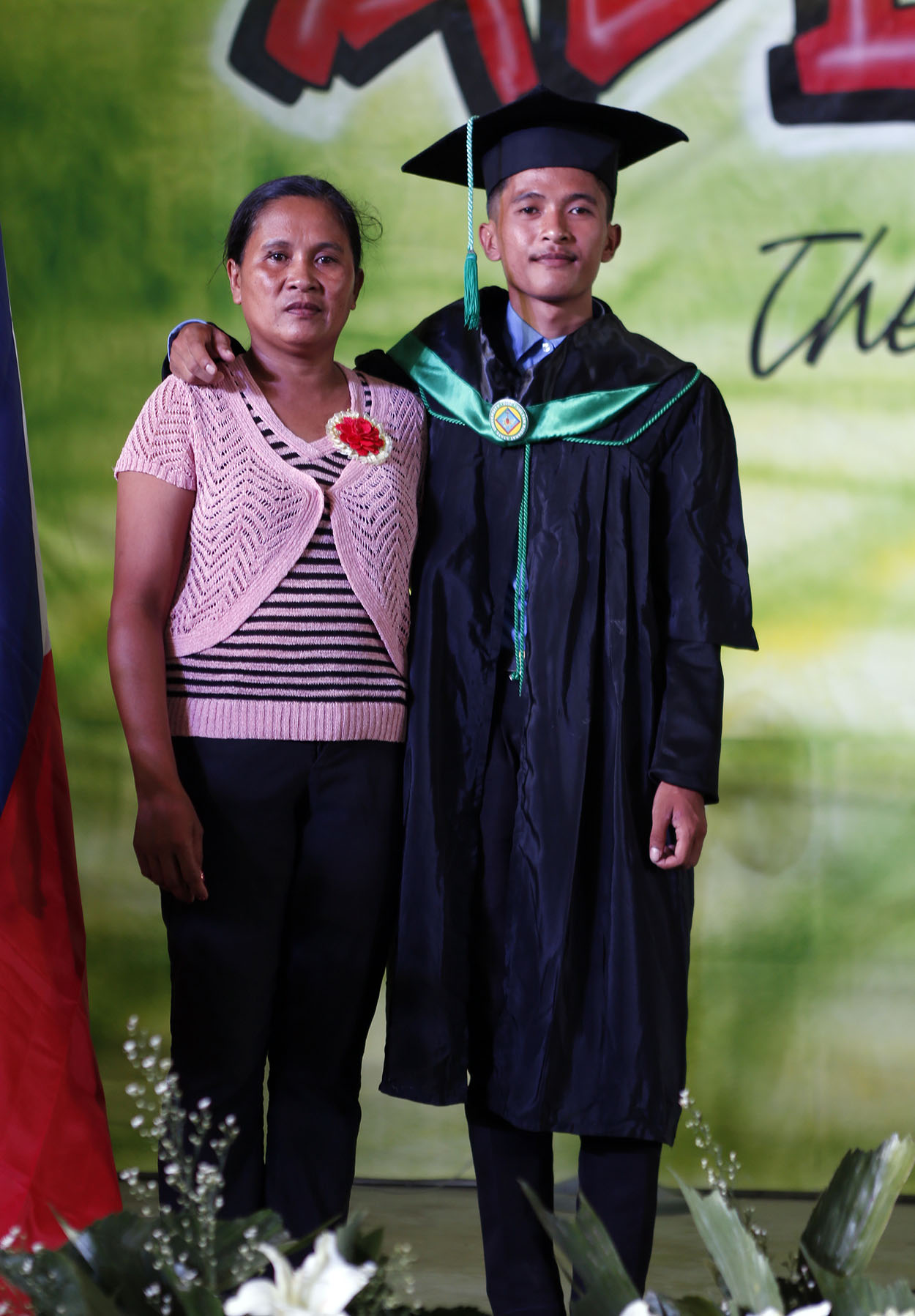 Raymark Khalid Cabading, the 21-year-old son of a street sweeper graduated cum laude with a Bachelor of Science degree in Agriculture Technology in Sultan Kudarat State University.
Cabading was one of 34,000 students nationwide who graduated with the help of a government scholarship program called the Expanded Student's Grant-in-Aid Program for Poverty Alleviation or ESGP-PA.
Raymark did not think that he would be able to finish his studies because of his family's financial limitations due to his family's financial incapacity. But with his dedication and perseverance, and with the help of the government, he proved that he could fight-and win over-poverty.
He could still recall the time he decided to drop out of school so he could work instead and help his mother earn money for the family because his family could not afford to pay his tuition. He found work as a street sweeper in Koronadal City, waking up at 2 am everyday to clean about 400 to 600 meters of highway.
"To my Mama and Papa, I love you. I'm here right now in front of you. I am grateful for all of your support and for everything that you have given me," he said in a speech during the graduation rites on March 29.
"Finally and most importantly, I would like to state my heartfelt gratitude to God, to Allah, who ruled everything on Earth, for giving me life, strength, courage, wisdom, and everything," he said.
The ESGP-PA aims to provide educational assistance to beneficiaries of the Pantawid Pamilyang Pilipino Program, the government's cash transfer program for the poorest of the poor.
Under the ESGP-PA, a beneficiary receives a maximum of P60,000 per school year to cover tuition, school supplies, food, clothing, lodging, and other expenses.
Facebook Comments