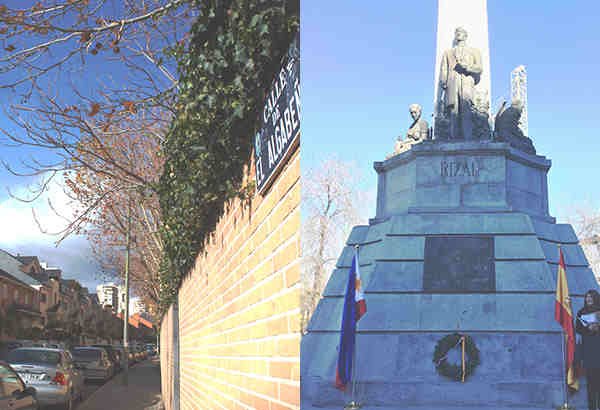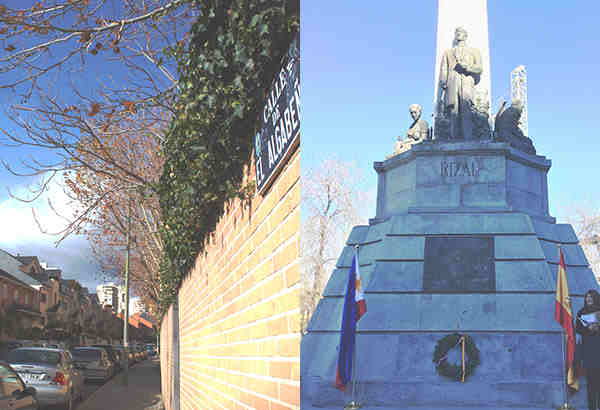 Exactly 122 years after his death, National Hero Jose Rizal is still honoring the Filipino legacy abroad.
A street in Madrid, Spain has been renamed after our National Hero, after a city hall resolution that approved changing the name of certain streets, squares and crossings, and replacing them with names suggested by the Commission on Historical Memory.
The street that was formely known as Calle de Algabeño in Barrio de Hortaleza will now be officially known as Calle de Jose Rizal.
"We welcome the renaming of a street in Madrid to Calle de Jose Rizal. It goes to show that Rizal´s heroic deeds for his country are recognized universally," Philippine Ambassador to Spain, Philippe Lhuillier tells Philippine Star.
"The renaming of a street in Madrid to 'Calle Jose Rizal' is not only an honor but also a show of respect and great admiration of the City of Madrid to our national hero. We Filipinos here in Spain would like to express our gratitude to the Spanish people for this great honor. This strengthens once again the ties that bind Spain and the Philippines," said Florencio Aliganga, Vice Commander of the Knights of Rizal – La Solidaridad Chapter in Madrid.
Madrid's gesture is just one of the many tributes that other nations have bestowed upon our national hero. "Sala José Rizal" is a room that bears his name in a military fortress at Montjuic Castle in Barcelona, Spain where he was imprisoned by Spanish authorities.
In Switzerland, a marker for Rizal was unveiled in 2011 to mark Rizal's 150th birth anniversary.
In the US, Rizal has numerous statues honering the hero, including a seven-foot bronze figure sculpted by Toym de Leon Imao at Carson City, California.
Facebook Comments