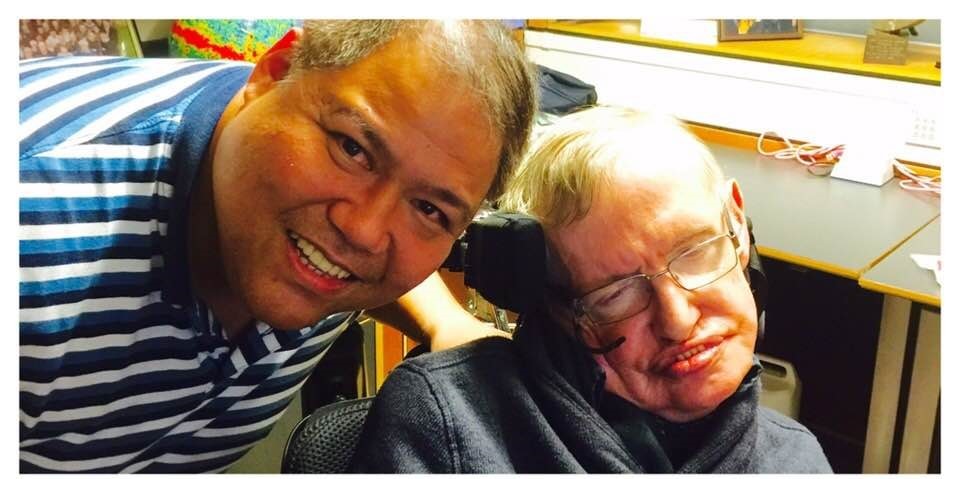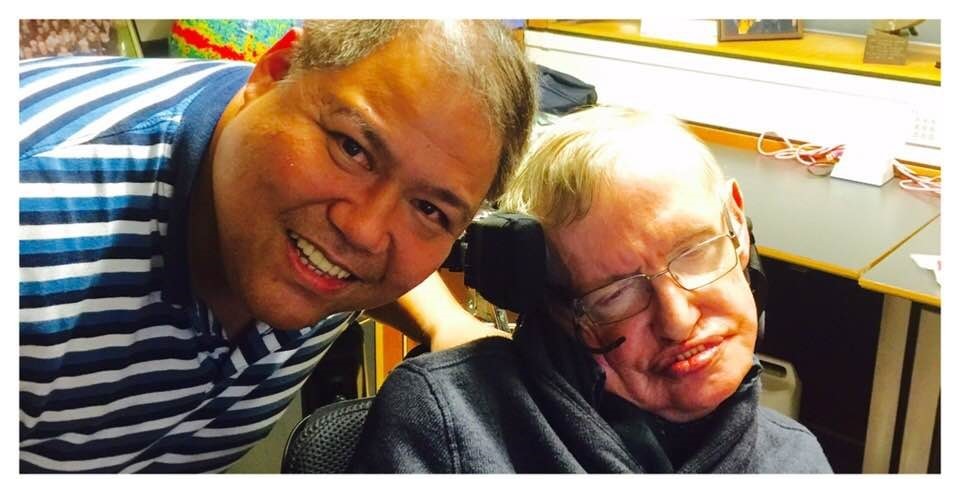 Celebrated physicist Stephen Hawking was nursed by a Filipino in London when he was still alive.
Dino Illustrisimo gave the world-renowned cosmologist, space traveler and hero to countless numbers of people, the highly regarded care that are given by Filipino nurses and which made Hawking refer to Illustrisimo as his best nurse.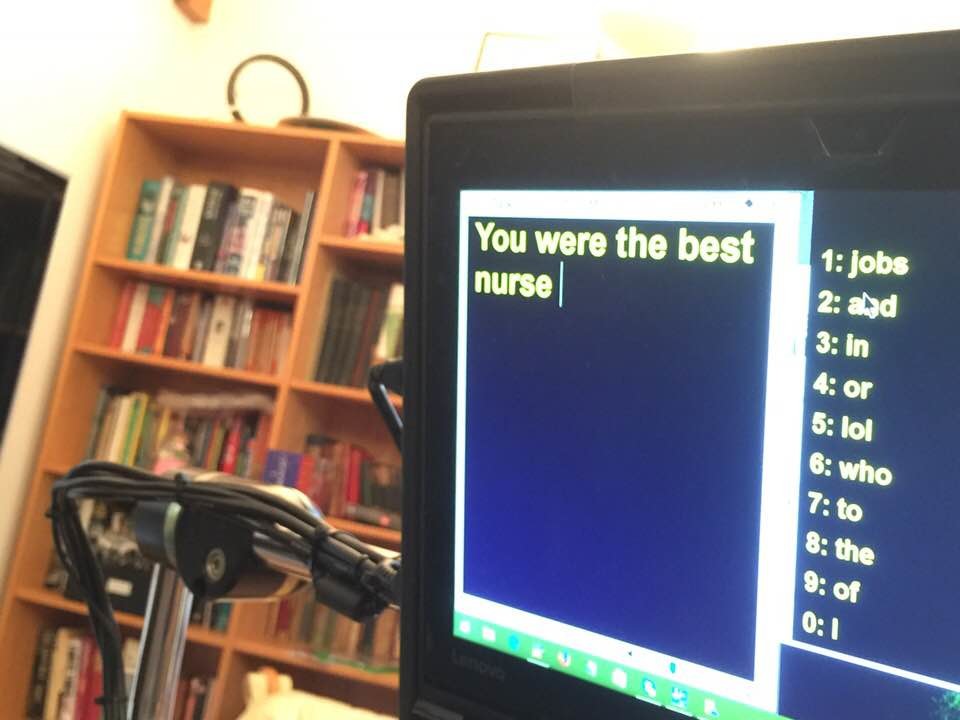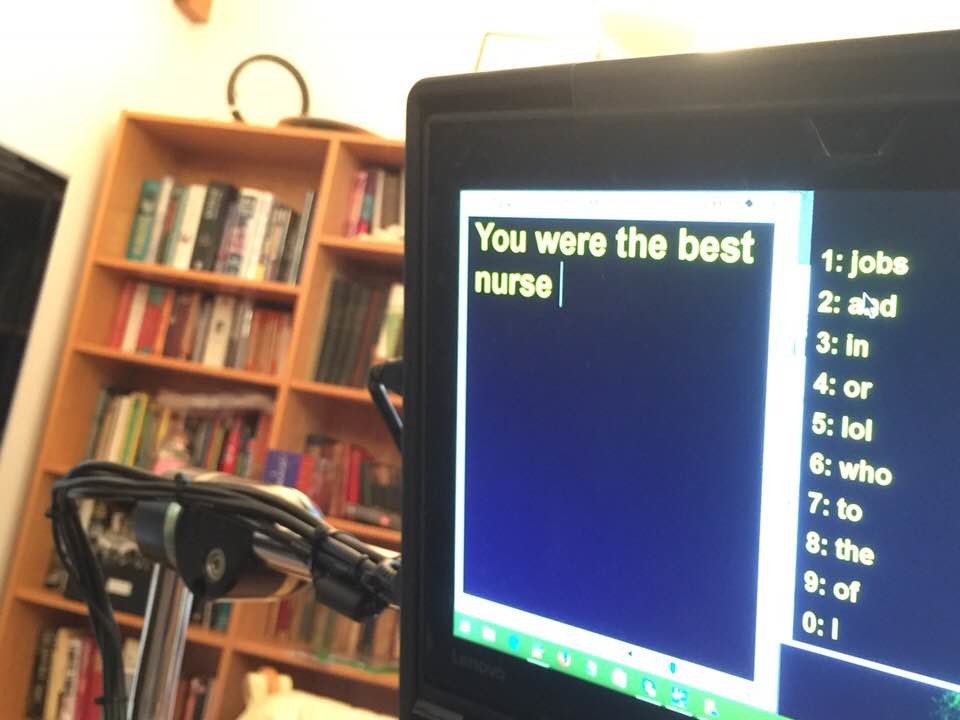 Hawkins wrote his appreciation of his favorite nurse on his state-of-the-art computer which allowed him to communicate despite suffering from the Lou Gehrig degenerative disease.
In a computer message to Dino, Hawkiing wrote: "You were the best nurse." The photo of the message was revealed by Illustrisimo's cousin, Armand Dean Nocum, on his Linked in article which called for the sharing of this Filipino pride story after the death of Hawking.
Nocum revealed their family knew about Illustrisimo's role in the life of Hawking but that they had to keep it confidential from the public per the request of the nurse.
"We've known about this for some time now but Dino asked us not to tell anyone about it. Now it can be told," wrote Nocum.
He also reveals that Illustrisimo is a graduate of the Ateneo de Zamboanga University nursing school and that the nurse first worked in a London hospital before being taken in by the Hawking family as one of the physicist's private nurses.
Hawking's bio reads: Stephen Hawking is the former Lucasian Professor of Mathematics at the University of Cambridge and author of A Brief History of Time which was an international bestseller. Now the Dennis Stanton Avery and Sally Tsui Wong-Avery Director of Research at the Department of Applied Mathematics and Theoretical Physics and Founder of the Centre for Theoretical Cosmology at Cambridge, his other books for the general reader include A Briefer History of Time, the essay collection Black Holes and Baby Universe and The Universe in a Nutshell.
In 1963, Hawking contracted motor neurone disease and was given two years to live. Yet he went on to Cambridge to become a brilliant researcher and Professorial Fellow at Gonville and Caius College.
From 1979 to 2009 he held the post of Lucasian Professor at Cambridge, the chair held by Isaac Newton in 1663. Professor Hawking has over a dozen honorary degrees and was awarded the CBE in 1982. He is a fellow of the Royal Society and a member of the US National Academy of Science. Stephen Hawking is regarded as one of the most brilliant theoretical physicists since Einstein.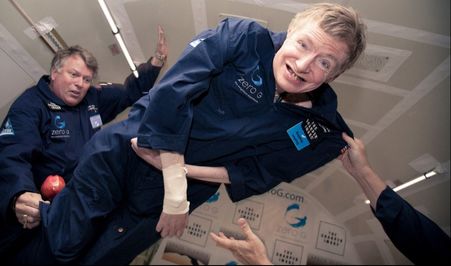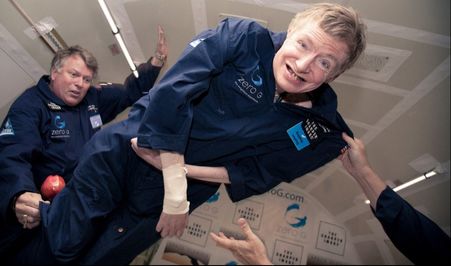 Hawking died on March 14, 2018 at the age of 76.
"While we share Dino and the world's collective grief for the passing away of one of the greatest minds of our generation, we also pay tribute to Filipino nurses, doctors, engineers, educators, sailors, domestic helpers etc. who work unheralded in the background so great people can achieve greatness," added Nocum.
Facebook Comments