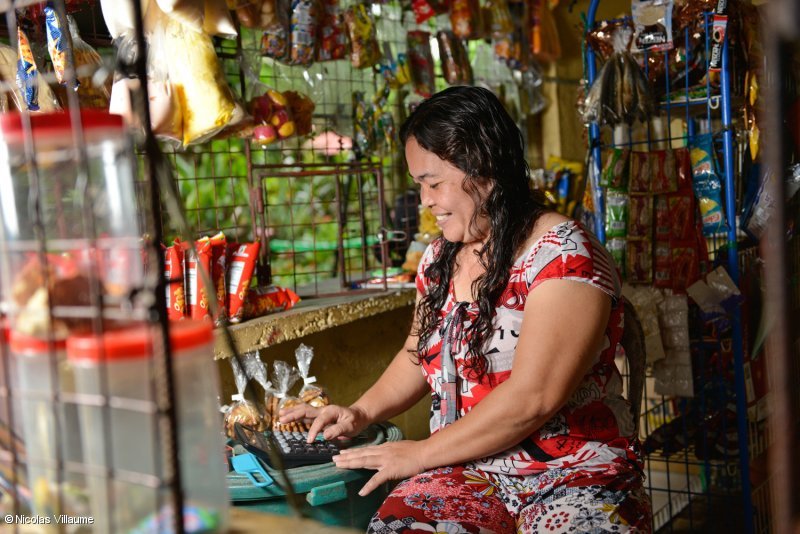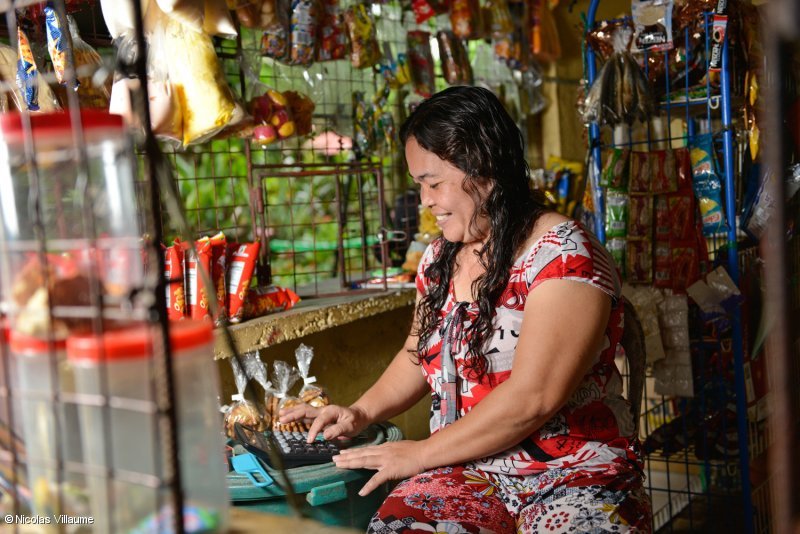 The life of Carmelita Aspiras, a scholar of the Coca-Cola Philippines' Sari-Sari Store Training and Access to Resources (STAR) Program, is a testimony to the many empowering and life-changing aspects of the initiative.
Aspiras was into entrepreneurship even before STAR Program. She has gone into direct selling, different food businesses and a sari-sari store. But none of those ventures succeeded despite all her efforts.
"Coca-Cola Philippines aims to improve the lives of 200,000 Filipino women."
"We ran out of capital. When my daughter was still studying, we really had a hard time as we depended on the store for our needs," she said in Filipino.
To improve her chances, Aspiras decided to join STAR Program training, graduating from the program in September 2015. Now, she said her store is doing well as she has learned how to manage it properly. STAR pointed out to her the best practices in micro-retail business and what practices to adopt to sustain her business.
"After joining the STAR program training, I learned that financial management should be given priority. Before, I would run out of merchandise," Aspiras said.
The business training they got from STAR helped Aspiras and the other women scholars become better managers to make their enterprises flourish.
"Now I know that my store should provide customers what they want and need. Before STAR, my goods would remain on the shelves past their expiry dates. We were taught FIFO – First In, First Out. I also learned time management. Everything we learned in the STAR program, I applied in running my store. I did not go to college but STAR taught us the basics of running a business. If you apply what you learned consistently, you will overcome the challenges," Aspiras said.
She also plans to become a distributor of Coca-Cola products. "I realized that if I am able to supply Coca-Cola products to smaller sari-sari stores, this will be an additional income for me and also earns me points with FEMSA (the manufacturer of Coca-Cola products in the Philippines). This is my business expansion plan in the near future," she said.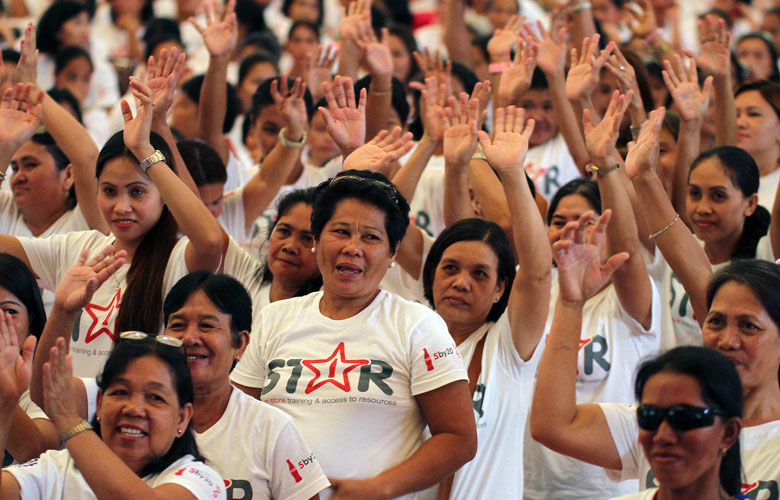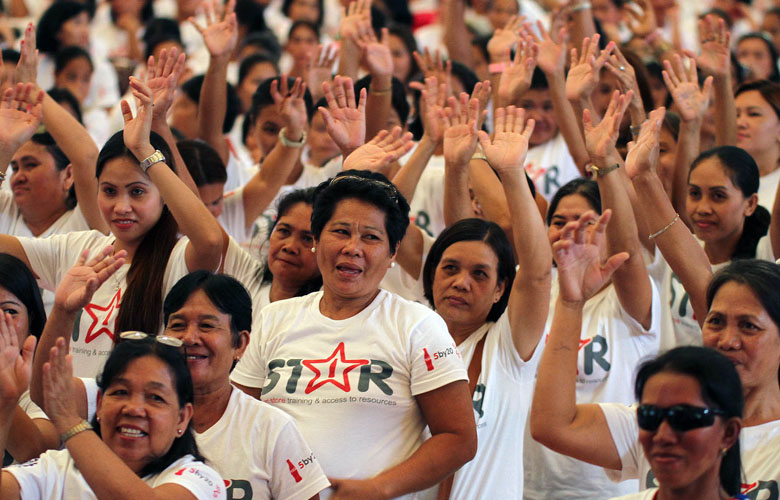 Started in 1886, Coca-Cola has become one of the most recognized brands globally. Over the years, the beverage giant has also become known for some of its social initiatives.
Coca-Cola is a signatory to the United Nations Global Compact (UNGC) that encourages businesses to adopt sustainable and socially responsible policies and practices. Its 10 principles cover human rights, labor, environment and anti-corruption.
When Coca-Cola joined the UNGC initiative in 2006, it committed to help change women's lives through an empowerment program called 5by20, which aims to change five million women's lives by 2020.
In line with the commitment made by its parent company, Coca-Cola Philippines aims to improve the lives of 200,000 Filipino women. The company, in partnership with the Technical Education and Skills Development Authority launched the Sari-sari store Training and Access to Resource (STAR) Program in 2011, in pursuit of UNGC's goal to reduce poverty through inclusive business.
"After joining the STAR program training, I learned that financial management should be given priority."
STAR is a retailer program that aims to help address the barriers to success that most Filipino sarisari store owners face. The program helps women sari-sari store owners overcome barriers through education, training and access to resources.
Gilda Maquilan, sustainability and community affairs manager of Coca-Cola Philippines, said a big portion of the country's massive retail industry consists of sari-sari stores. And the stores are usually run by mothers who need a source of livelihood that is close to home.
Sari-sari stores are found throughout the archipelago but only about 20 percent of them are successful. Many owners, including Aspiras, are stuck in a cycle of opening and closing their stores primarily because of mishandling of finances or lack of knowledge on how to run the enterprise. Maquilan said STAR was designed to help women overcome barriers and make their businesses more sustainable.
By giving women practical knowledge in finance and operations and linking them with microfinance partners for capital, Coca-Cola Philippines aims to create sustainable lives for the women and their families. After all, if mothers do well, children will, too.
This story is part of a series of articles written by GO NEGOSYO writers being published by GoodNewsPilipinas.com as part of our support to Philippine businesses.
Facebook Comments