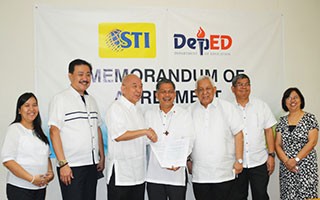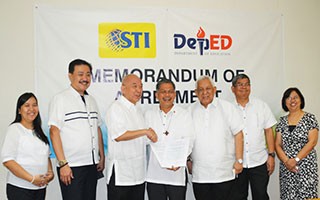 Private educational institution Systems Technology Institute (STI) has partnered with the Department of Education to help out-of-school-youth finish their education.
The free non-formal education STI-DepEd joint program is called the "Abot Alam" Alternative Learning System (ALS).
During the launch of the program, STI Foundation President Monico Jacob said their involvement seeks to contribute to the vision of zero out-of-school-youth by 2016. "We want to contribute to lowering that number and educating as many Filipinos as we can," added Jacob.
DepEd Secretary Br. Armin Luistro for his part noted STI's being at the forefront of many educational reforms. "The real mandate of the department is to be in search of those who cannot, one way or another, enter the system, and it has to be a flexible system," added the DepEd Secretary about the new ALS program.
The ALS "Abot Alam" program is open to all out-of-school Filipino youth aged 15 to 30.
The first ALS batch started in March 2015 with 50 students. The program has a more open regulation than that of regular schooling following the students' learning pace. The students are allowed to choose their own modules for the entire session of the ALS. They can also use different STI facilities including classrooms and computer laboratories. The education firm also provides volunteer teachers who will facilitate the entire learning program.
The sessions are held every Saturday for 10 months. The students will take learning strands in communication skills, problem solving and analytical thinking, productivity, development of self and a sense of community, and expanding one's world vision. When the sessions are over the ALS learners will take the Accreditation and Equivalency Test. Passing the exam will entitle an ALS learner to an ALS Diploma which is equivalent to a DepEd-recognized high school.
Facebook Comments