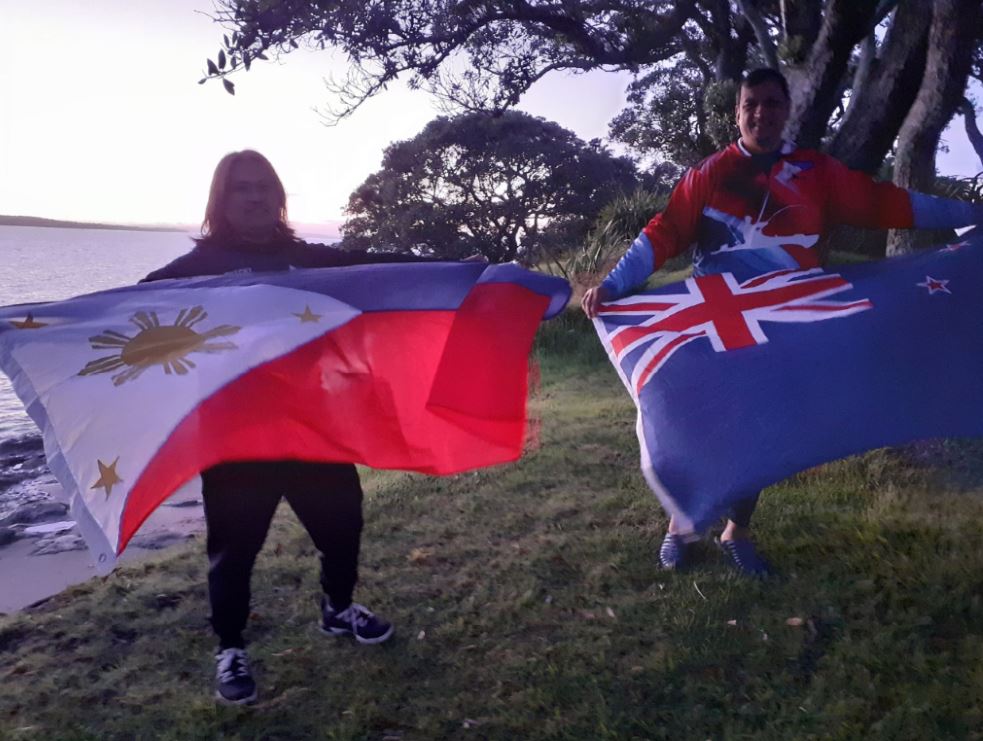 I've been eagerly anticipating this activity for several weeks now. First stop was to contact the officers of the Pinoy Kayak Fishing Club NZ (PKFNZ). I wanted to involve the PKFCNZ because my recent engagements with them turned out awesome. The group is very well organized and they always put a premium on safety for the members.
I was looking forward to having the ceremony on one of the beaches of East Auckland (i.e. Bucklands Beach, Eastern Beach, Howick Beach) near enough for me and members of the PKFCNZ. However, after doing a bit of research on the possible beaches, it was decided to move the ceremony to Narrow Neck Beach in Devonport. That meant traveling nearly 48 kilometers, across Auckland, in the early hours of the morning, a 35-minute trip.
There was another advantage that the PKFCNZ officers related to me: the beach is right across the volcanic Rangitoto Island. It has been recorded that a number of Maori myths exist surrounding the island. I still vividly remember as my Thai Airways waka began its descent onto Auckland International Airport, 12 July 2008; I got my first look of Aotearoa New Zealand, through this island.
As the sun rose behind Rangitoto Island, I couldn't help feel nostalgic for years past in the homeland when I watched the civic-military parade in my hometown. And of course, the most memorable one was during our centennial. I was with my family in front of Aristocrat restaurant as we watched the various floats parade on Roxas Boulevard.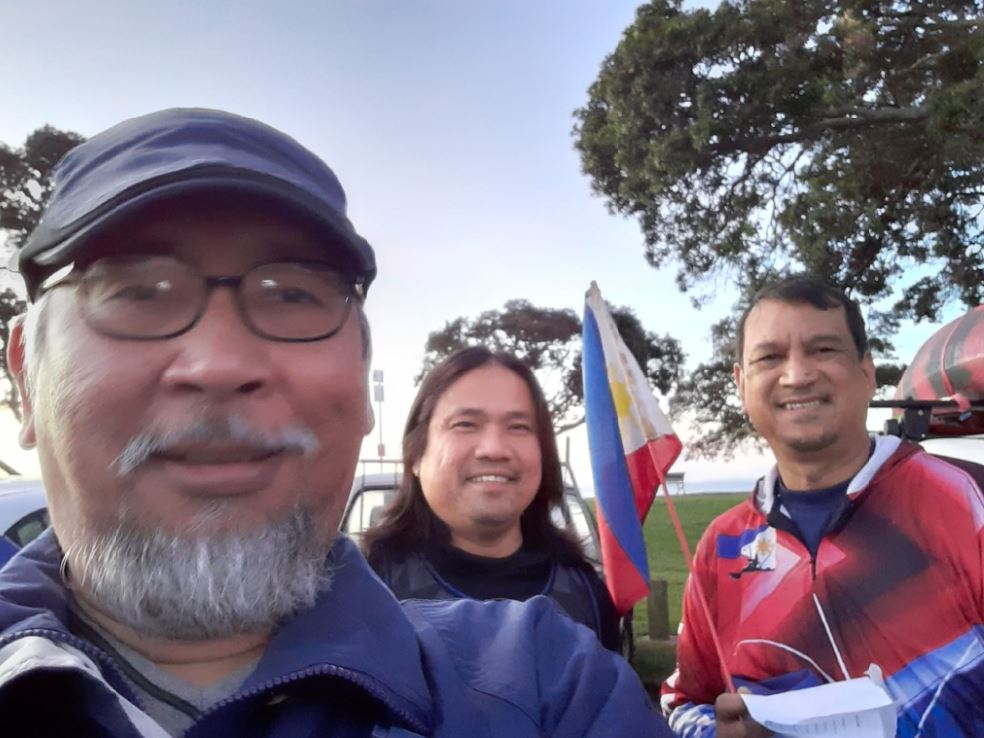 Since NZ is in the Southern Hemisphere, June 12 is wintertime. Attendance wasn't as expected, some were on rostered work and for others, it was just too cold. We gazed at the rising sun, waved the Philippine and New Zealand flags, recited the Panatang Makabayan, and offered a silent prayer of peace and hope for our homeland.
We were only three individuals on that cold, wintry morning; incidentally, we all had Chavacano roots from Zamboanga and Cavite. The rising sun slowly warmth our faces and more importantly our hearts as we celebrated.
We parted ways right after: one going back to the hospital to work, another one bringing out his kayak to go fishing, and myself moving on to the next event of the day. It was a busy day for me.
The important thing was we were there to celebrate the 123rd anniversary of Philippine independence, right across mystical and magical Rangitoto Island.
Good News Pilipinas is celebrating its 15th Anniversary in 2021 by giving away prizes! Subscribe to our Good News Pilipinas! TV YouTube channel and enter the raffle by sending us an email to editor@goodnewspilipinas.com
Facebook Comments