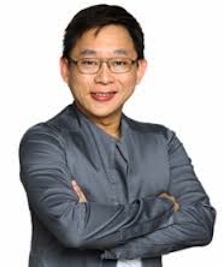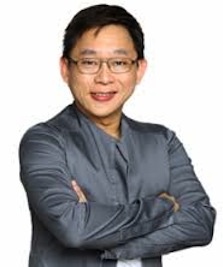 Since we are in the love month already, allow me to write something that is close to my heart about RELATIONSHIPS.
Are you tired of your partner or spouse telling you, "You never did this or that!"
Do you feel like he/she thinks you are a failure and it seems like you don't do anything right?
Don't you notice that it is much easier to see the mistakes of others, but extremely difficult to look at our own mistakes?
If you would make a list of the mistakes your spouse has ever done, including the things he/she hasn't been doing, I'm sure that a long bond paper would not even be enough.
How about if you were to make a list of the mistakes you have done or the things you have not been doing, I'm sure it's not gonna be easy, right?
That's how it is. Our mind is programmed to look at the wrongdoings of others and overlook our own mistakes.
"Well Chinkee, my spouse does make a lot of mistakes!"
Yes, I totally agree! I am not arguing with that.
But I would like to ask you this; how are you any different? Haven't you made any mistake in your entire life?
Is your decision always the right one?
Is your strategy always the best one?
Are you perfect?
I'm sure you would agree that you are not perfect, because you are only human, just like your spouse.
So for those who often hear the words, "You never…" from your spouse, continue to read this blog.
FOCUS ON THE THINGS THAT YOUR PARTNER OR SPOUSE IS DOING
Rather than focusing on the negative, focus on the positive.
Rather than focusing on the things they haven't done, focus on those that they've already accomplished especially the right ones.
He may not be as sweet to you anymore, but he is faithful.
You may not be the wealthiest of families, but he is diligent and fervent in working hard for the family.
She may not be creative in her ideas, but she is doing her best to contribute to decision-making.
Don't force your partner or spouse to do something that he or she is not fully capable of doing.
Focus on their strengths, not on their weaknesses.
Don't force your wife to be a stay-at-home mom if she has great interest in managing a business.
Don't force your husband to get into a business venture if his skills and interest is in the arts.
Forcing people to work from their weakness is one of the most frustrating things to do.
It is going to be difficult for them to do something that they are not interested in and is not their calling.
In other words, focus and love the things that they do right, rather than wasting your energy and time in pointing out their weaknesses and what they have failed to do, so that you won't get frustrated.
If you are the one who keeps on telling your spouse, "You never…" then you need to FORGIVE YOUR PARTNER OR SPOUSE FOR THE THINGS HE OR SHE NEVER SEEMS TO DO.
He doesn't take you out on dates anymore?
She doesn't give you gifts on your birthday?
He doesn't say 'I love you'?
She doesn't hug you when you come home from work?
Instead of getting angry and shouting at your spouse, why don't you talk to him or her? Talk to them in a calm manner, so that your spouse won't feel like a failure. You will most probably discover the reasons behind his not doing the things he used to do before. Whether they are valid of not, that is not the point. It is more important that you know where he's coming from so that you can begin to understand him. This will allow your relationship to grow and not be destroyed by the things your spouse never does.
And when all has been said and done, forgive your spouse for not doing the things you expect him or her to do.
THINK. REFLECT. APPLY.
Forgiveness is the key to a growing relationship even if your spouse constantly says that you never do something or if your spouse constantly forgets to do something.
To get more #happywifehapylife tips, please visit www.happywifehappylife.org
Facebook Comments