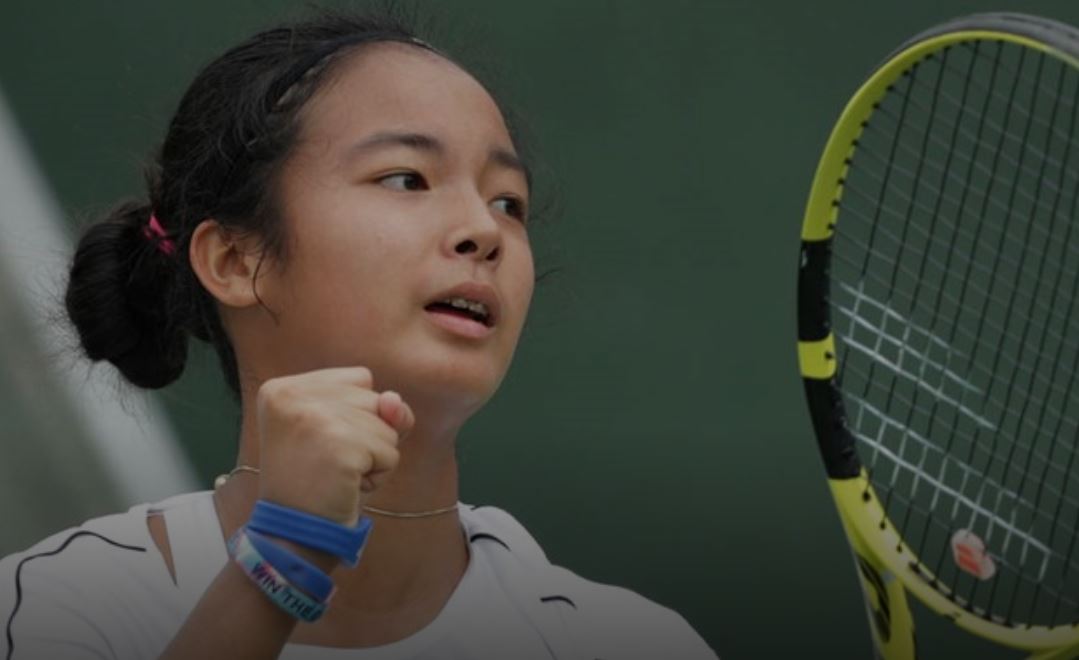 Filipino teen tennis champion Alexandra "Alex" Eala is returning to the French Open for a shot at another Grand Slam girls' title.
The reigning Australian Open girls' doubles champion from the Philippines is competing in the Roland-Garros French Open Girls Tournament in Paris, France which kicks off on June 6, 2021.
The International Tennis Federation's (ITF) Junior Girls World No. 3 is going up against other top-ranking players to improve on her 2020 performance at the French Open where she reached the semifinals.
The Philippines' bet plays as the second seed in the tournament which will also have ITF No. 2 Victoria Jimenez Kasintseva of Andorra, the tourney top seed in the absence of world No. 1 Elsa Jacquemot of France who opted to play in the Women's Pro Singles. The French champion ousted Eala in last year's French Open.
Also in the tourney are ITF No. 4 Polina Kudermetova of Russia and No. 5 Diana Shnaider, also of Russia.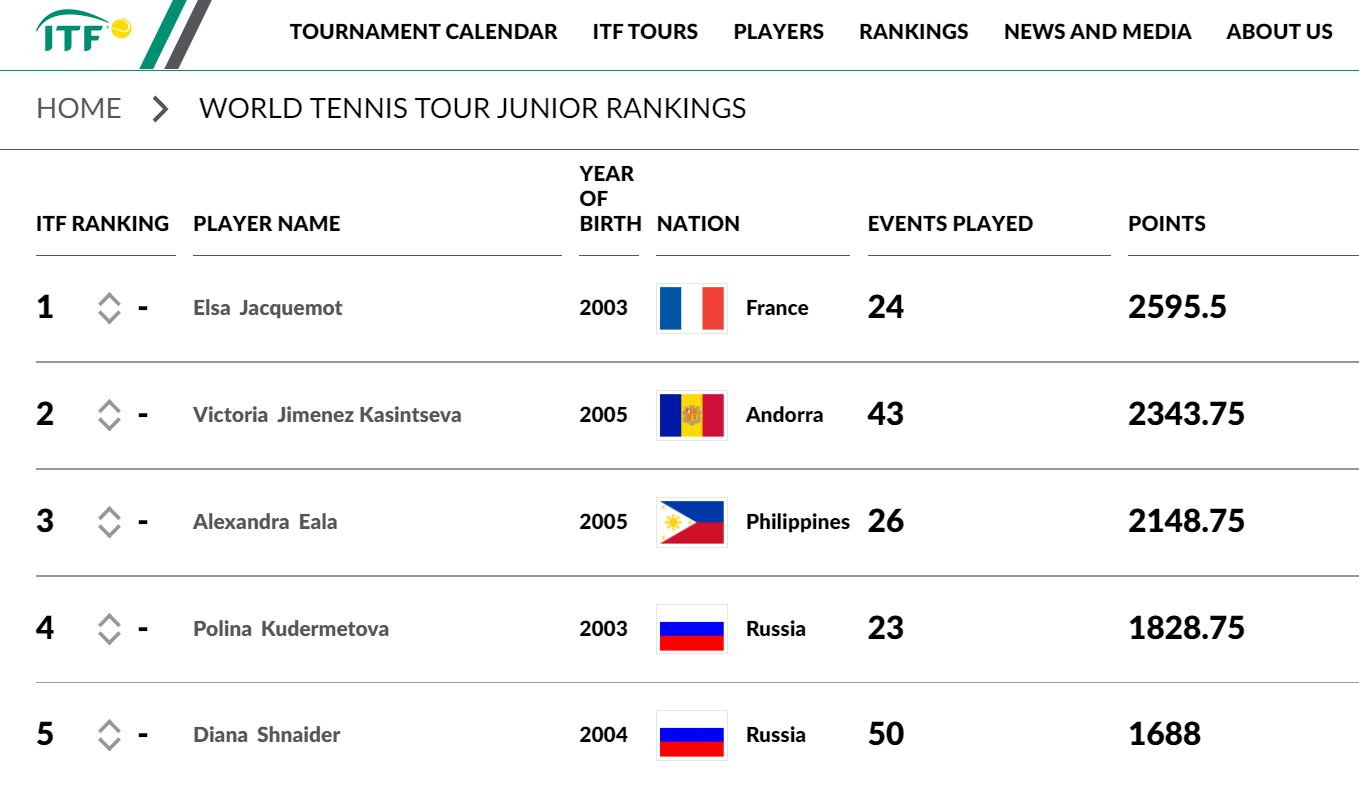 Alex Eala brings to the 2021 French Open her game experience in professional stints including her first Pro Women's Championship win at W15 Manacor in Spain and a runner-up finish at the W25 Platja D'Aro doubles.
Ahead of her new tourney, Alex Eala climbed 37 notches in the World Tennis Association (WTA) professional rankings to a new career-best position for the pro rookie. Eala, who turned 16 years old last week, is now ranked 624th by the WTA.
But Alex Eala says she is setting aside these achievements and focusing on preparing herself both physically and mentally for the French Open.
"I have mainly played professional tournaments this season and, when I do, I don't have any pressure on me because I am usually the underdog. Here, I am the No. 2 seed in the girls' draw and so there is a different emphasis and that's where mental preparation comes in.
"It's important not to attach too much importance to things like seedings. Regardless of who my opponent is, I just need to go on court and see every encounter as just another match – that's how I will approach it," shares the Rafa Nadal Academy scholar in her ITF blog posted on June 5.
Eala, who turned 16 years old last week, revealed she also needed to accomplish her school requirements ahead of flying to Paris and while quarantining at the hotel.
The Filipino teen tennis sensation also talked about representing the Philippines and addressed her supporters on the eve of her return to the Roland-Garros courts.
"This is one of the major reasons why I want to do well this week. Being the only Filipina in the girls' draw, in the entire tournament in fact, is massive.
"Furthermore, if I was younger and I saw a Filipina tennis player competing at Roland Garros I know that it would be a big inspiration and I am trying to be that for young kids in the Philippines. That's really important to me," Eala says.
The Philippines' Alexandra Eala plays ITF No. 19 Matilda Mutavdzic of Great Britain in the first round of the Roland-Garros French Open Junior Girls tournament. Both Eala and Mutavdzic won their first professional women's titles in 2020.
Follow the journey of the Philippines' tennis champion in the ITF live stream here.
SEND WELL WISHES in the comments below to Filipino teen tennis champion Alex Eala as she returns to the French Open for a shot at the tournament girls' title!
Good News Pilipinas is celebrating its 15th Anniversary in 2021 by giving away prizes! Subscribe to our Good News Pilipinas! TV YouTube channel and enter the raffle by sending us an email to editor@goodnewspilipinas.com
Facebook Comments