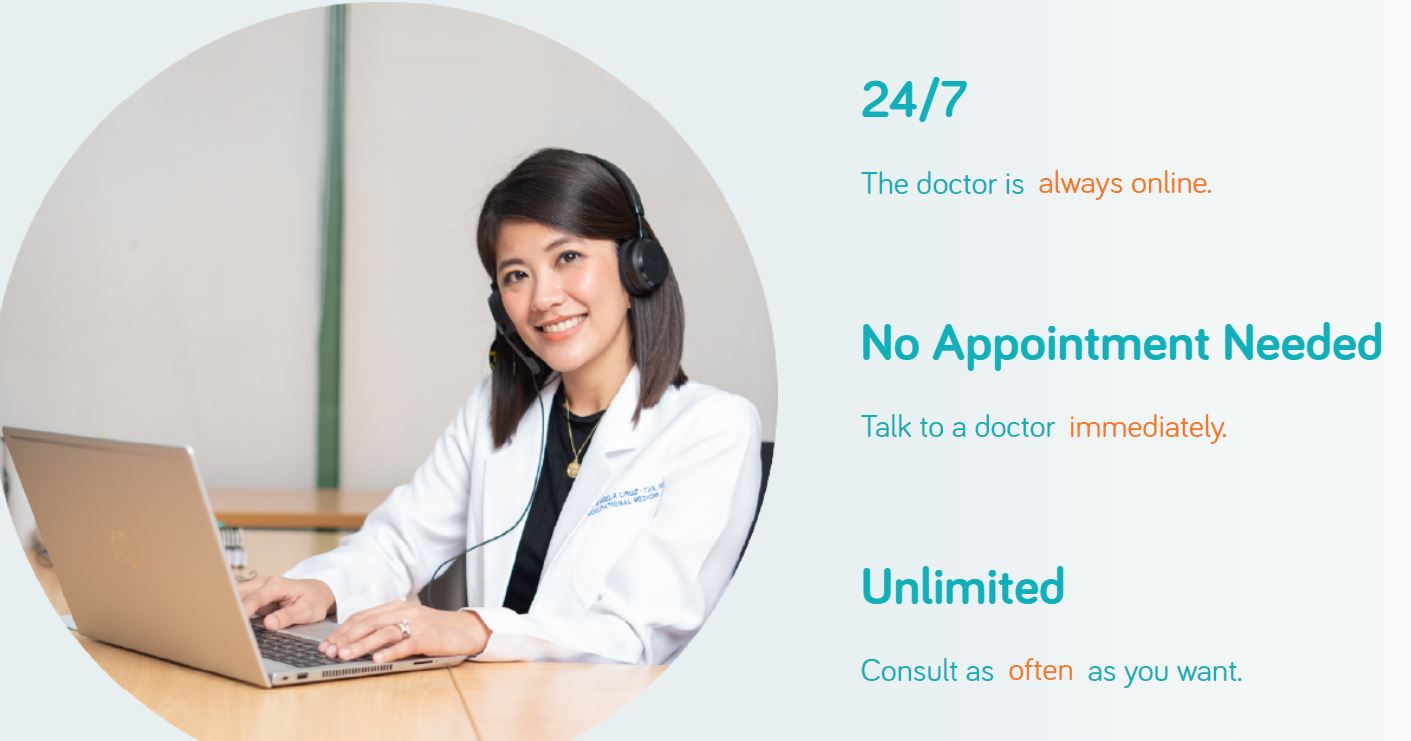 Telemedicine service KonsultaMD is pushing for healthcare that is as easy as buying phone load.
The web-based and mobile app telehealth service that allows customers to engage in 24/7 teleconsultation with a licensed doctor via voice or video without leaving the comforts of their own homes is leveling up its services to provide budget-friendly healthcare in the Philippines.
The contactless approach to health services endorsed by the Department of Health as a way to relieve hospitals with non-critical cases and to prevent the spread of the COVID-19 virus especially among vulnerable members of society recently appointed a new Chief Executive Officer.
KonsultaMD's new CEO Cholo Tagaysay is pushing for the consumerization of health services to allow even disadvantaged citizens access to doctors at a fraction of consultation costs.
"Getting healthcare should be as simple as buying a prepaid load. It should be available to everyone, everywhere, all the time," said Tagaysay.
Tagaysay served as KonsultaMD Chief Operating Officer for less than a year before being appointed to its helm. He has over 15 years of experience in technology, managing multiple markets in Southeast Asia, including the Philippines, Indonesia, Malaysia, Bangladesh, and Singapore. He has also been working with Globe over the past 19 years.
Healthcare, he stressed, should be made affordable, available, and as pervasive as possible. An example is KonsultaMD's partnership with Huawei, wherein customers may talk to their doctors through their Huawei Vision S TV.
Since people are afraid to leave their homes and hospitals are congested, the adoption of telemedicine has exploded beginning last year. KonsultaMD also became a critical support to the country's healthcare system amid the global health crisis, with consultations growing by 461% in 2020 compared to 2019. As of May this year, consultations were already up 188% versus the start of the year.
"We set new all-time record highs every month. We're literally hiring new doctors every single day to try to keep up with the demand," Tagaysay said.
The app offers consultations on general medicine, family medicine, obstetrics and gynecology, pediatrics, rehabilitation medicine, mental health support (counseling and psychotherapy), psychiatry, dermatology, ophthalmology, dentistry, ENT, and surgery. It also provides digital management of health consultation records and issuance of medical documents such as e-prescriptions, e-laboratory requests, e-referrals and e-medical certificates.
KonsultaMD is already available in over 25,000 retail outlets nationwide through ECPay and is available online through Lazada, Shopee, and Kumu. It likewise has an ongoing national promotion with 7-Eleven. The service is bundled with Globe At Home and Globe Postpaid plans, and is in Globe Rewards. It's also bundled with Pocari and Aetrex, and is available through load-selling networks such as Telepreneur and Load Manna.
In terms of partnerships, it has built solid relationships with Grab, Tiktok, Zalora, Metrobank, Philam Life Rewards, Podcast Network Asia and Mental Health Matters by Kylie Verzosa. Through its sales agency partners, it is available in Metro Manila, Bicol, Pampanga and Lucena.
KonsultaMD is a portfolio company under 917Ventures, the country's largest corporate venture builder wholly-owned by Globe. It is a healthtech service that allows 24/7 unlimited access to licensed doctors via voice or video call for as low as P60 a month. It is also the leading healthtech company in the Philippines and the number one app in the health and fitness category in both Google Play and the App Store.
To know more about KonsultaMD, visit https://www.konsulta.md/.
Good News Pilipinas is celebrating its 15th Anniversary in 2021 by giving away prizes! Subscribe to our Good News Pilipinas! TV YouTube channel and enter the raffle by sending us an email to editor@goodnewspilipinas.com
Facebook Comments