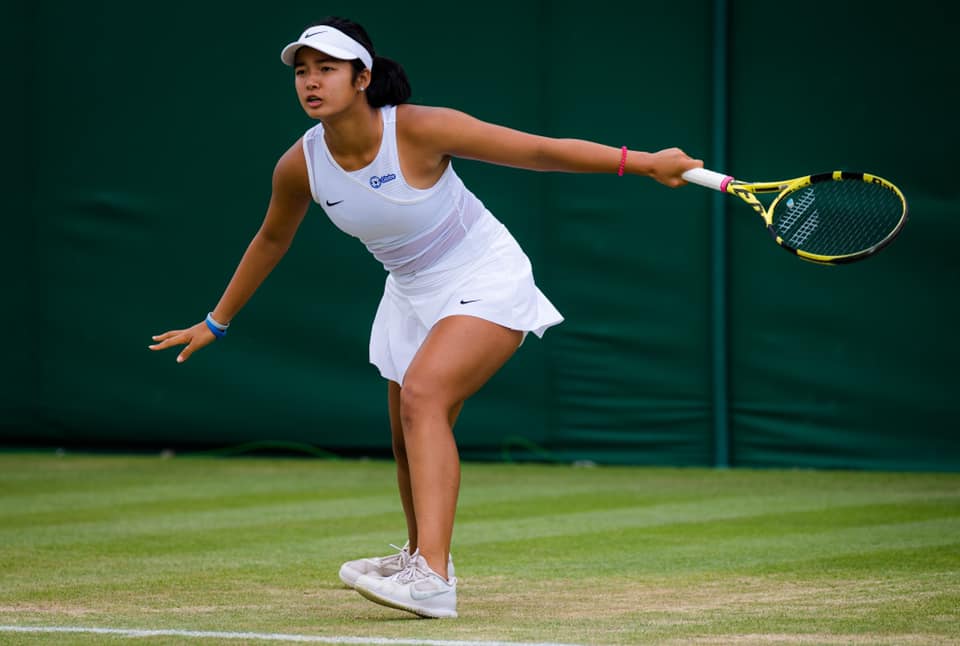 The Philippines' Alexandra "Alex" Eala has delivered impressive wins in her Wimbledon debut, winning her girls' singles and doubles openers at the most prestigious Grand Slam tennis tournament.
The current Juniors World No. 3 ranked Alex Eala first dominated her opponent Solana Sierra of Argentina in her singles match on July 5, 2021, scoring 6-2, 6-4, in the first round of the Wimbledon girls singles Junior Championships in London.
"Great first day at The Junior Championships!" posted the tournament's 2nd-seeded player on her social media after her singles win.
The 16-year-old Filipino teen tennis champion next partnered with Priska Madelyn Nugroho of Indonesia to sweep their July 7 match against Erika Matsuda of Japan and Valencia Xu of the United States, 6-0, 6-0, in just 32 minutes of play at the All England Lawn Tennis Club.
"Another great day at the Green Grass Courts of Wimbledon winning our first round Doubles match," posted Eala on her social media after her doubles win.
Eala is campaigning at Wimbledon for her third and Grand Slam Championship title after winning the 2020 Australian Open Doubles with Nugroho and the 2021 French Open Doubles with Russian partner Oksana Selekhmeteva.
Alex Eala moves on to Round 2 of The Junior Championships at Wimbledon and will next meet Ane Mintegi Del Olmo of Spain in the girls' singles today, July 8.
The 3rd-seed pair of Eala and partner Nugroho will afterward meet Chelsea Fontenel of Switzerland and Ashlyn Krueger of the United States in the Round 2 of the Girls' Doubles, also on July 8.
SEND CONGRATULATIONS AND WELL WISHES in the comments below to the Philippines' Alex Eala for her impressive Wimbledon debut, winning the girls' singles and doubles openers!
Good News Pilipinas is celebrating its 15th Anniversary in 2021 by giving away prizes! Subscribe to our Good News Pilipinas! TV YouTube channel and enter the raffle by sending us an email to editor@goodnewspilipinas.com
Facebook Comments