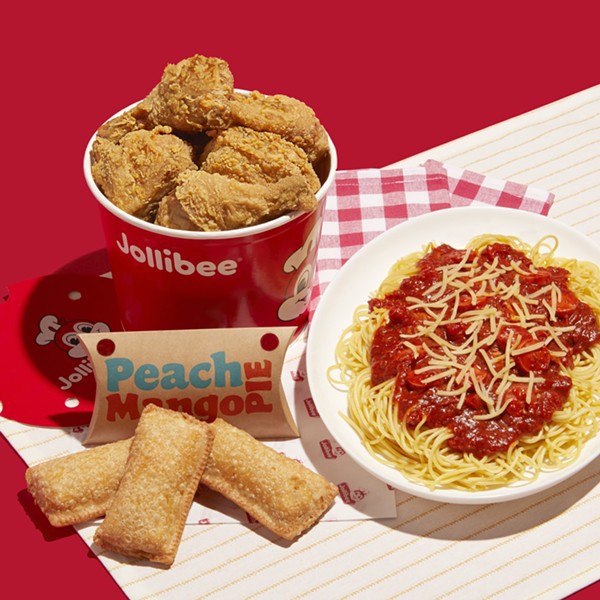 Homegrown Filipino restaurant chain Jollibee has received a rave review from The Washington Post columnist Tim Carman who joins a long list of international food critics singing praises for the fast-food chain's famous Chickenjoy and Filipino food staples.
The Washington Post food writer recently talked about visiting Jollibee's D.C. branch in his article, "You don't have to be a Philippine expat to appreciate the unique joys of Jollibee."
The American journalist discussed how food often influences the immigrant experience for Asian Americans living in the United States and how Jollibee has earned a cult following among Filipinos and even foreigners alike.
Tim Carman says he quickly came to understand the fast-food chain's popularity after trying the Pinoy signature dishes, which include the Philippines' Jollibee Chickenjoy.
"But one bite of the chain's chicken — so crisp, so juicy, so American — and I realized I didn't need a backstory to appreciate the drumsticks and thighs buried in a bucket of Chickenjoy, their breaded flesh spiked with just enough soy to deepen the pleasures," Carman wrote.
"Dunking the chicken into Jollibee's gravy, a viscous preparation with a noticeable surface gloss might sound obscene, but you absolutely must do it," the foodie enthused.
Carman also had nothing but good things to say about the restaurant's fried chicken sandwich which he said, "stands up well to the fast-food competition" in the United States.
The seasoned food critic was accompanied by Bad Saint chef Paolo Dungca, one of the fiercest fans of the fast-food chain who helms fast-food counter Pogiboy in downtown Washington with James Beard awardee Tom Cunanan.
Carman also tried the hot-dog-studded "jolly spaghetti," which according to him, may be a hit or miss for some because of its distinctively sweet sauce, but he liked it.
"Then there's the most divisive dish on the menu, the Jolly Spaghetti, a plate of pasta drenched in a ketchuplike meat sauce…on first bite, I thought it was sticky sweet,"
"On second bite, I found it strangely alluring. Halfway through, I realized that Jolly Spaghetti occupies its own universe, where its rarity makes the dish an object of great desire."
Jollibee's Chickenjoy continues to receive rave reviews from around the world.
Jollibee's fried chicken was ranked fourth in the Best Fast-Food Fried Chicken list released by American Magazine Redbook and top 3 in America's best fast-food fried chicken list released by FoodBeast in the United States.
Washington Post previously published a review by Tim Carman that praises Filipino food offered by Matthew's Grill in Gaithersburg, Maryland.
SEND CHEERS in the comments below to The Washington Post for featuring homegrown Filipino restaurant chain Jollibee.
Good News Pilipinas is celebrating its 15th Anniversary in 2021 by giving away prizes! Subscribe to our Good News Pilipinas! TV YouTube channel and enter the raffle by sending us an email to editor@goodnewspilipinas.com
Facebook Comments