Washington Post has published a review that praises Filipino food offered by Matthew's Grill in Gaithersburg, Maryland.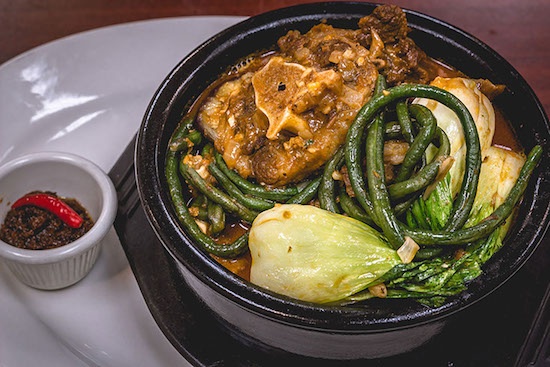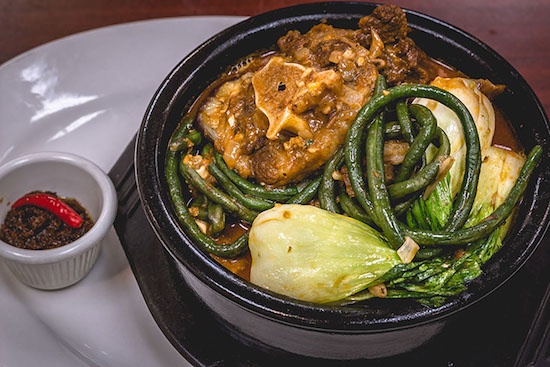 Matthew's Grill, a Filipino Asian Fusion restaurant specializing in Pampagueño dishes, earned the nod of food writer Tim Carman in his article "This legit Filipino eatery is hiding behind an unassuming name."
Carman revealed how the eatery is named after the Jersey-based 12-year- old son of co-owner and head chef Reymond Domingo. The 20$ Diner-food writer declared his love for the unique flavors of the Filipino dishes, offering to be the little boy's Uncle Tim.
"If I'm making a donation to Matthew's college fund with every order of dinuguan (the moody pork belly stew's minerality has no bottom), every plate of kare-kare (the peanut sauce brings order to this stew of beef rib and oxtail) or every serving of stuffed milkfish (whose semi-oily flesh assumes a more acidic persona with its dipping sauce), then you might as well call me Uncle Tim. I'll be a regular contributor."
The Post review actually started off recounting the writer's unique experience sampling the all-time Pinoy favorite dare-to- eat dish of "balut" or hard boiled duck egg with embryo.
Matthew's Grill has put a twist on the preparation of the "balut" dish and presents it fried in butter and garlic to mask the squirm-challenge of the exotic dish.
Carman says he admires the restaurant for patiently providing a guide to "non- natives through the dense tangle of international influences that have shaped Filipino food, a cuisine almost impossible to define with any clarity."
Filipino cooking which traces influences from Spain, Mexico, China, and the United States, has been reported by The Post earlier as already a brand in the U.S. food scene.
Facebook Comments