Filipino food chain Jollibee has made it to the Top 10 fast food list released by FoodBeast in the United States.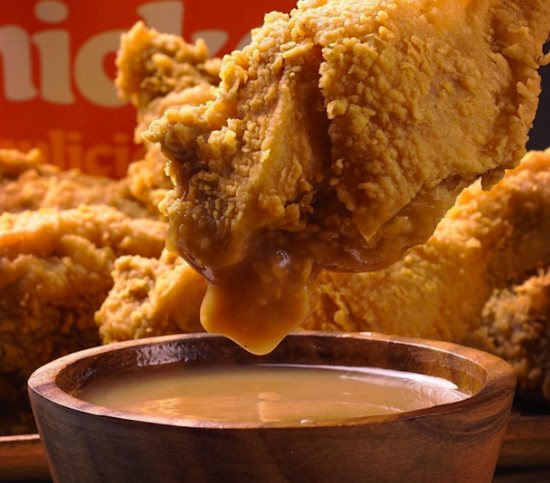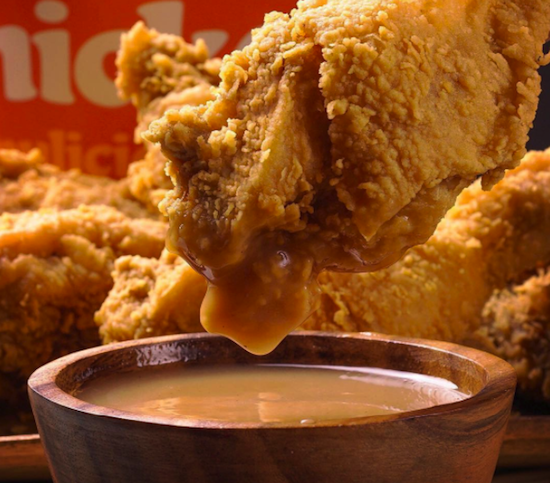 The FoodBeast list of "The Top 10 Fast Food Fried Chicken Joints In The USA" declared Jollibee's Chicken Joy as supreme saying, "Jollibee is the Filipino fast food chain that's gonna take over the United States because of their BOMB fried chicken."
Writer Constantine Spyrou placed the Filipino favorite fried chicken in the No. 3 spot over other fried chickens:
"What makes it stand out beyond the rest, however, is a gravy packed with flavors of onion and celery that is absolutely ethereal. You almost want a whole bucket of the gravy just to dip into the chicken, it's that good. The unique savory notes of that gravy compliment fried chicken in a way that no other fast food chain on this list can replicate, and it's why Jollibee deserves such a high spot on this list."
Jollibee chicken made it to the list of the tastiest fried chicken food chains in America along with other fried chickens with "crispy skin with the tender, delicious meat inside is hard to resist, no matter what chain you go to."
The Filipino food chain has established stores across the world with the most concentration of overseas Filipino migrants like America, Canada, and Italy.
Jollibee's inclusion in the list is based on the travels of the Foodbeast crew, national impact, and overall quality of fried chicken.
Facebook Comments