Chicago residents raved over the taste of Filipino-style fried chicken and spaghetti when the first Jollibee branch in the Midwest opened in August.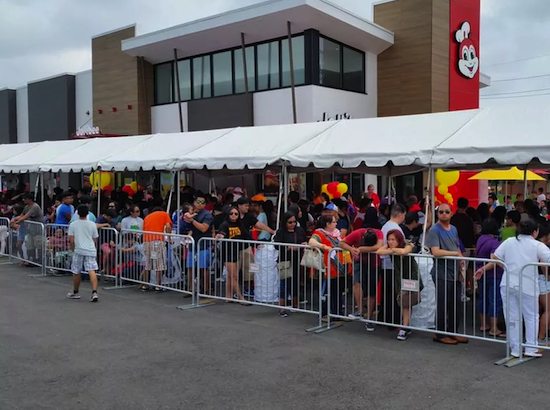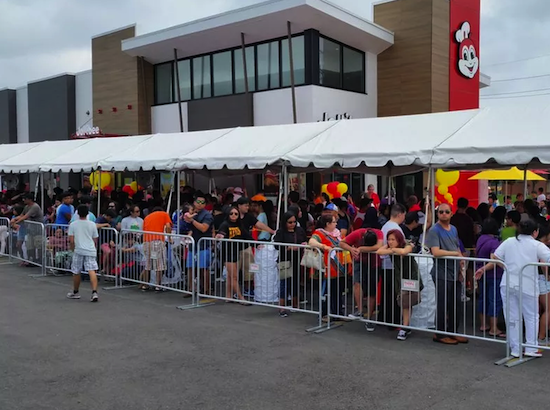 The opening of the Jollibee fast food store in Skokie, Illinois was attended by Filipino-Americans who drove for hours and waited in long lines just to get into the store.
Customers were willing to camp out just for a bite of Chickenjoy, Jolly Spaghetti and peach mango pie from Jollibee.
The unbelievable queues, created such a buzz that it caught the attention of television networks and popular news sites.
CBS News interviewed several patrons of Jollibee, which dumbfounded Chicago with the strong, warm welcome it received.
More than the food, it is the sense of home, of community, of belonging that brings in all the Filipino-Americans together at every Jollibee store that opens abroad, CBS anchor Jim Williams said in his report.
"Sure they rave about the food but there is another reason why they are willing to wait in such long lines with good cheer. There's a sense of community here," said Williams.
Channel WCIU's You and Me morning show hosts Melissa Forman and Jeanne Sparrow even described the opening of Jollibee as 'unbelievable', adding that it's the hottest new restaurant in the Chicago area. "People lined up for 10 hours for some chicken and for a chance to be one of the first customers to eat here," said an amazed Forman.
Next only to California and Hawaii, Illinois is home to the largest concentration of Filipino-American immigrants and overseas Filipino workers, making it the perfect choice for Jollibee's first store in the Midwest.
Facebook Comments