15-year old Therese "Teri" Malvar made history as she became the first Filipino to win the St. George Prize for Best Actress at the 38th Moscow International Film Festival (MIFF) in Russia.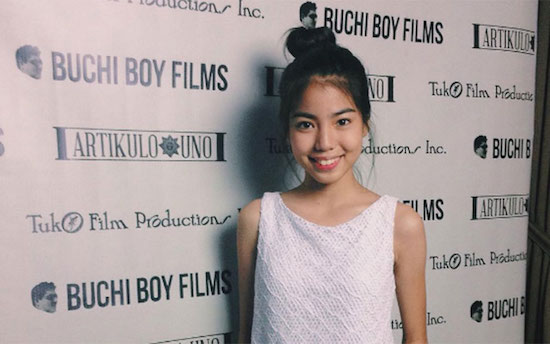 Previous to the Moscow win, the teen actress was given the 3rd Screen International Rising Star Asia Award at the New York Asian Film Festival (NYAFF).
Malvar also won Best Actress at the Cinema 1 Originals festival.
All 3 recognitions were given to Malvar for the film "Hamog (Haze)," where she played the role of a violent street kid who becomes a maid in a twisted household.
Malvar is the youngest Filipino to win a Best Actress award in an A-list film festival.
"Hamog," the film by Ralston Jover, also received the Diploma from the Jury of Russian Film Critics at the MIFF, one of the oldest film festivals in the industry.
Facebook Comments