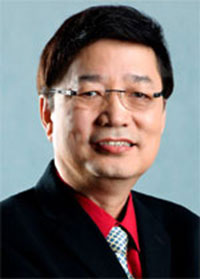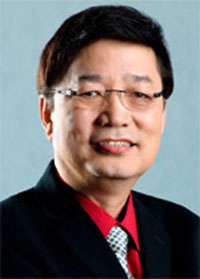 (Business Mentor's note: The following is an interview by the Business Mentor with Mr. John Paul Uminga, a 2008 Magna Cum Laude graduate of Liberal Arts from the Far Eastern University (FEU) and an alumnus of the Search for the Ten Outstanding Students of the Philippines (TOSP) Alumni Community. Mr. Uminga worked for the Philippine Center for Entrepreneurship Foundation Inc. (Go Negosyo) as Programs Development Manager before moving to FEU Tech as Director for Communications.)
John Paul Uminga is one of the four Filipino representatives chosen and sent to the United States for the US State Department-sponsored Professional Fellowship Program for economic development track.
He was assigned to work for the Carnegie Mellon University's Center for Innovation and Entrepreneurship in Pittsburgh, Pennsylvania.
Business Mentor (BM): What were the challenges you encountered as a student?
Uminga: To have been able to study and graduate from Far Eastern University is a privilege I have never imagined I would be able to get. I came from a family that was financially challenged when I entered college. I got to enroll at FEU with a full scholarship for my first year having graduated Valedictorian in high school. But still, we had to pay for the miscellaneous fee, and since FEU is also an expensive school, my parents had to ensure they make both ends meet since I also had other siblings who were also studying then. My father then had just left the military service while my mom is a housewife who would engage herself in small businesses so we could have additional income. The saddest thing happened to us when we had to sell our house so we could have money for all our expenses. We were very young then but I know it was truly heartbreaking for us as a family.
I think this was the very reason why I persevered so hard in school so I could ensure I was able to get everything that I could learn and gain from my Alma Mater and eventually gave them back to my family especially to my parents. But I'd say it was not the type where I would just focus myself completely in academics. In fact, I had several organizations where I credit learning leadership, teamwork and other soft skills as interpersonal relationships, trust-building, lobbying, project management, and communication. Excelling in academics and managing different organizations require strict discipline and prioritization.
BM: How were you chosen as one of the Ten Outstanding Students of the Philippines?
Uminga: FEU conducts its own internal selection process for TOSP. I was lucky to have been selected as one of the three who was sent as a nominee to the search. We were selected from the recipients of the FEU Ten Outstanding Senior Students.
TOSP, which started in 1961, is on the lookout for students who are able to balance academics, leadership and social responsibility. At FEU, students are fortunate to have avenues where they can learn and hone their leadership potentials outside the classroom. The school also puts premium in developing Tamaraws who are socially aware and involved.
BM: What do you consider as your greatest achievement as a college student?
Uminga: I'd say that having led FEU's socio-civic organization Tamaraw Volunteers (TAMVOL) as its President in my senior year could be my most significant achievement as a college student. I became a member during the second semester of my first year. TAMVOL is an organization that reminds and inspires young people to do their part in building the nation. It begins in orienting the members about and helping them get immersion on different social issues through our chambers: Humanitarian Aid, Environmental Protection, Youth Development, Children's Welfare and Climate Change.
Another achievement I am happy to share is being the founding Editor-in- Chief of the Paragon. When I served in the Student Council of my home college (Institute of Arts and Sciences), I, together with our pioneer Editorial Board, gave birth to our official institute publication.
BM: I have known you through GoNegosyo. How was working for the Philippine Center for Entrepreneurship (PCE) Foundation Inc. changed your life?
Uminga: Because of GoNegosyo I was able to appreciate the importance of enabling micro, small and medium entrepreneurs across the country. Their sheer number (99.6% of all businesses in the country) and contribution to GDP are indicators that we need to provide more support that they need and deserve.
I have always wanted to work for the development sector and GoNegosyo definitely provided me an avenue where I was able to share my skills and passion while doing something that impacted the people that we were trying to help educate, mentor and enable. I was able to travel across the Philippines, be engaged with Filipino entrepreneurs from all walks of life and discovered the relevance of the work that we do in enabling entrepreneurship for the greater goal of economic development.
My time at PCE is one that I will always happily look back to because in one or another, the work, the people and the advocacy that is GoNegosyo inspire the decisions that I am making at the present.
BM: What's your role at FEU Tech?
Uminga: I am the Director for Communications for FEU's system's engineering and computer studies school, the FEU Institute of Technology (or FEU Tech). The role is creative communications and marketing but I also get to help with FEU Tech's technopreneurship programs, which I am also passionate about, given my experience with GoNegosyo.
FEU Tech is launching its own entrepreneurship innovation center that will occupy one entire floor of one of our buildings. The center aims to train and inspire our students to learn not only how to build products, robots, and inventions but also how to build companies. At present, the FEU Tech Student Coordinating Council has been hosting a Techno Fest which they opened to other schools this year. We are definitely on the road to making technopreneurship at FEU bigger and better so that we as an institution could also contribute more to our general agenda of pushing for technopreneurship or entrepreneurship among young people in general.
BM: What's next for you?
Uminga: Graduate school. I have always wanted to study abroad, specifically in the US, Australia or United Kingdom. In two to three years, I hope to be able to get my MBA, or MA in public policy or economics, God-willing, in one of these countries. I also see myself working for the government either in DTI or DOST and also start my own business venture. Right now, I am just taking it one step at a time. I also plan to buy a house for the family this year.
BM: What's your advice for young people?
Uminga: I would advise young people to take advantage of learning while they are in school. A lot of the things that I was able to apply in my professional career are things that I have learned outside the classroom. Never stop learning. There are thousands of opportunities available for those who never cease to learn. After my first job, for example, I got the chance to study in China on a Gokongwei Brothers Foundation Scholarship. In 2013, I was selected as one of the 20 fellows for the World Bank–Ateneo School of Government Youth for Knowledge and Development. I got these opportunities because of the drive to keep on learning.
I'd also advise young people to never stop discovering who they truly are and later on find that 'spot' dedicated for you – a space where you feel most significant, where you excel and where you are needed. Finally, be thankful to everyone who has helped you in your journey no matter how big or small his/her role has been.
(Armando Bartolome is a business mentor to numerous micro entrepreneurs who are now themselves big names in the industry. This article was previously published on the author's The Business Mentor column. For questions and more information, you may contact Armando "Butz" Bartolome by email:philfranchiseguru@gmail.com or on Twitter @philfranguru. His website is www.gmb.com.ph)
Facebook Comments