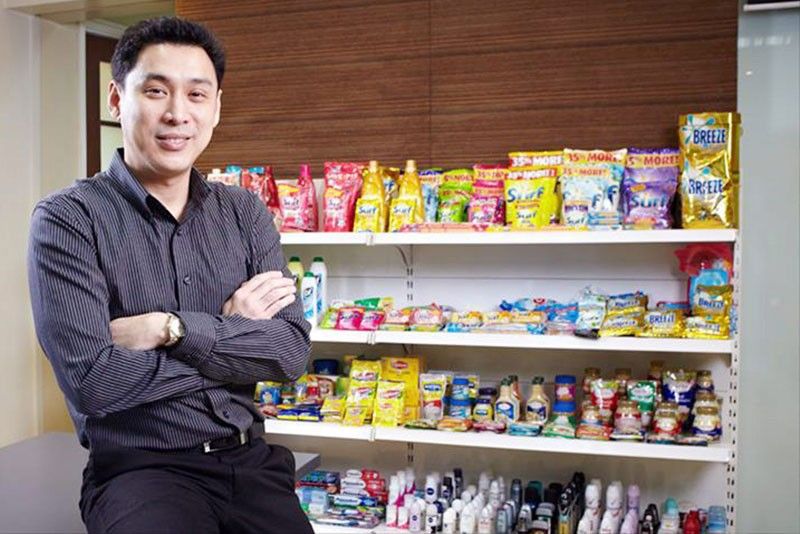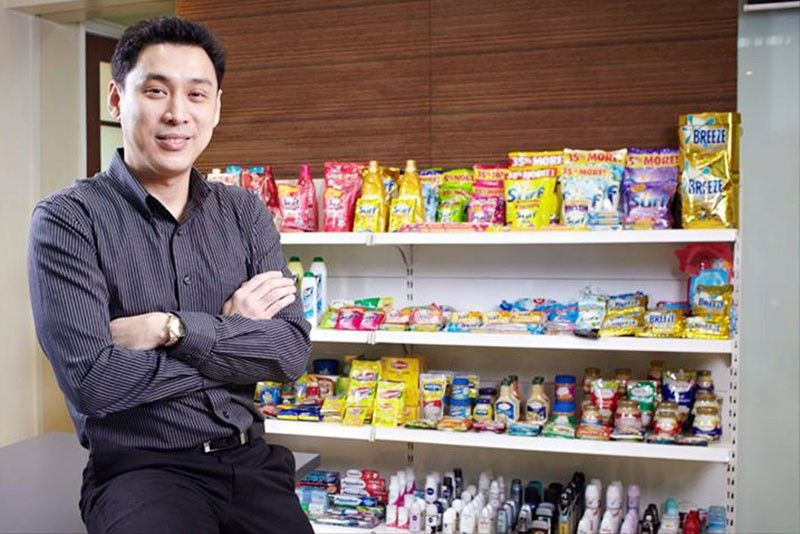 Humility, strategic thinking, integrity, straightforward efficiency, savvy marketing, customer focus, and traditional family values. All these were highlighted at the unforgettable Aug.16 dinner forum of the Anvil Business Club with Unilever Philippines' first-ever homegrown chairman and chief executive officer (CEO) in 30 years, the 43-year-old engineer Benjie Yap.
Grow sales via customer obsession, help retailers & employees
Unilever Philippines is now among the world's top 10 biggest firms of this global Anglo-Dutch conglomerate which operates in 190 countries.
Yap said his goal is for Unilever Philippines to continue its growth trajectory. This goal is also premised on his optimism about the fast-growing Philippine economy, which he expects to sustain its positive momentum in the coming years, especially with the many new and big "Build, Build, Build" infrastructure projects.
Among his business growth strategies are customer obsession (he and alternating teams visit a province every month to feel the pulse of consumers by visiting homes in the mornings, then visiting public markets and supermarkets in the afternoons); innovations for better brands and services to improve the lives of consumers, help improve the business processes of the Philippines' vast network of sari-sari stores nationwide, make the company's whole operations sustainable and environmentally responsible, be data-driven, and build more pro-active leaders from its roster of employees.
Among its many leading products in the Philippines are Surf, Knorr, Sunsilk, CreamSilk, Axe, Close-Up, Selecta, Dove, Lipton, Cif, Pepsodent, Ponds, Rexona, Vaseline, Clear, Domex, Eskinol, Lady's Choice, and Block & White.
Yap spoke candidly about his self-made success story, shared straight-to-the-point analyses on business strategies and consumer trends, and exchanged ideas with Anvil's young Filipino Chinese entrepreneurs at Ascott Hotel in Bonifacio Global City, Taguig City.
Humble beginnings helped form CEO'S work ethic & values
Yap learned his moral values, discipline and work ethic from his parents and from his humble beginnings. He recalled, "We were not hungry, but it was a simple life."
His father sold textile. His mother has always been good at haggling for prices at the public market and so economical that up to now, she uses pre-paid card for her mobile phone. Their family of five — Benjie has two siblings — used to live in a rented apartment with one bedroom and one toilet/bath in the Divisoria side of Tondo district, Manila.
He studied at downtown Manila's Chiang Kai Shek College where he was good at math, and he earned his industrial engineering degree from De La Salle University.
Benjie recounted that he only owned a car after college while working, that all his life as a student he rode the jeepney every day until he was 20. He never got to ride a plane and travel abroad until he worked at Unilever. In the 1990s, all his college classmates were already using desktop computers, while he was the only one still using a typewriter.
While his cousins and schoolmates enjoyed reading Hardy Boys and playing with Voltes V toys, Yap said his family couldn't afford all those. "I've learned contentment. I'm used to living a simple life, used to having just the basic needs," he said.
Yap added he's also a CEO of a detergent firm who really knows how it is to wash clothes, because he had done the laundry, too, in his youth.
Attributing successes to his parents and wife
What does being honcho of a huge multinational firm like Unilever Philippines mean to him? Benjie Yap shared that first and foremost, he is grateful that his parents witnessed him attain this milestone while they're still alive, because he considers his achievement as "a tribute to my parents." Up to now, he regularly visits them.
He has very loving parents. Yap recalled that as a kid when it was raining hard, his father would carry him on his back to keep his shoes and socks from getting wet in the flooded Narra Street in the Tondo area near the Seng Guan Buddhist Temple.
When he got a score of 99 percent in school, his perfectionist father would help him keep reviewing that one question that he missed.
Yap is grateful to his wife Karen, who gave up her own career to support him. Weekends are always spent with his family, that's why he once had to miss a major award ceremony from his alma mater De La Salle University because it was held on a Saturday.
Always prioritizing his family, Yap became the first and only speaker at the Anvil Business Club's general membership dinner meetings to ask that his talk start at exactly 5 p.m. because he had to be home by 7 p.m. for dinner with his family.
Yap explained that this had nothing to do with the idea of "work life balance," he just wanted to spend time with his two kids. He makes it a point to go home every night to have dinner with his children, or at least see them before they sleep at 9:30 p.m.
Wilson Lee Flores' writings appear on GoodNewsPilipinas.com on Mondays.
(Wilson Lee Flores is an award-winning writer, journalist, Kamuning Bakery artisanal breads savior, and Pandesal Forum moderator. This column was previously posted on his Bull Market Bull Sheet column on the Philippine Star. His "Kuwentong Panadero" inspiring stories are found on Pilipino STAR Ngayon. Follow @wilsonleeflores on Instagram, Twitter, and Facebook.)
Facebook Comments