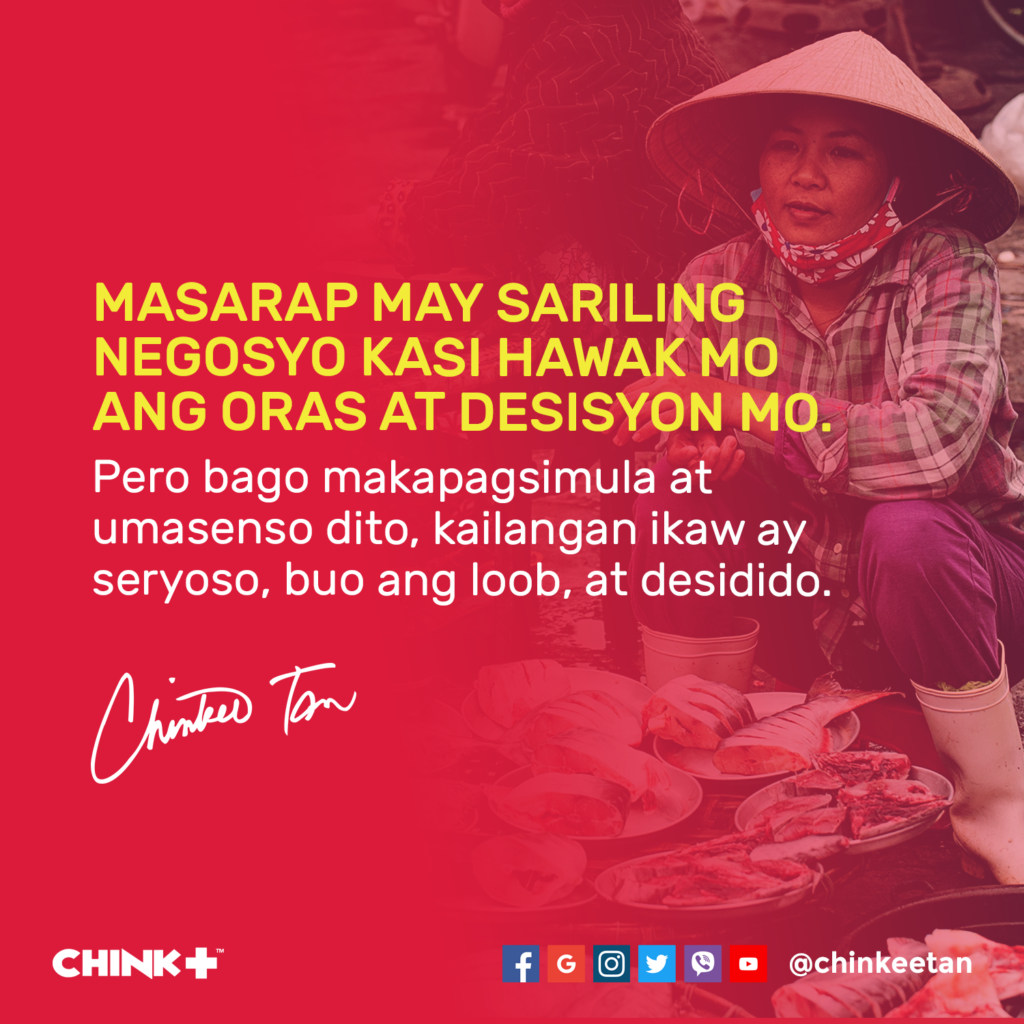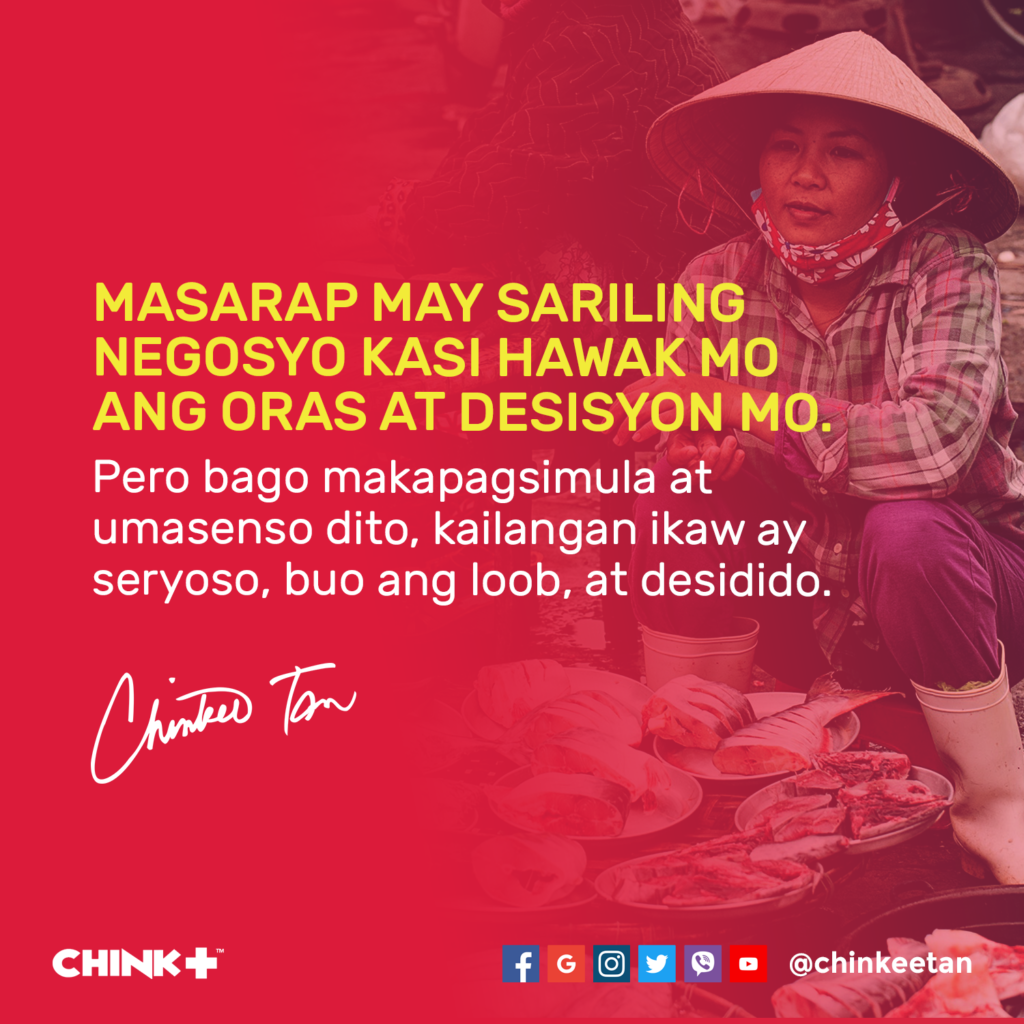 If you're looking for a good business to start this year, there are so many options that you can choose from. In fact, if you look it up on Google, you just might end up getting confused on what type of business to get into because of the numerous suggestions. This is why it is important to first assess your interests, financial sources to fund the business and your business goals.
To help you with the selection process, here are 10 business ideas based on the 3 growing industries here in the Philippines namely: Food, Online and Service Industries.
Food Industry
The Food Industry here in the Philippines will always be the one that's close to the hearts of Filipinos. Apart from the fact that we all need food to survive, which is already a very valid reason for having an open market for the food business, Filipinos are avid food consumers. Today, you can see so many food businesses sprouting like mushrooms. The food business is known to be one of the most profitable businesses in the country and there are two common approaches entrepreneurs apply when it comes to the Food Business: Food Manufacturing or Production and Food Trading.
1. Food Manufacturing / Production
For those gifted with skills in cooking or baking, food production is the path to take. So many emerging chefs and bakers have established their own restaurants and pastry cafes today because they learned to maximize their skills.
Most of the big food manufacturing players in the market today started small – baking in their own kitchen and selling their products to friends and families first; so don't worry too much about not having the funds to do a startup. Remember, the secret is to activate your skills and start small.
2. Food Trading
And then there are those who do not actually possess the skills in cooking or baking, so they do food trading. In food trading, you can buy food products that compliment the type of food business you want to get into. For instance, if you want to start with a Pasalubong Business, you can buy your items from other pasalubong manufacturers and sell them for a more profitable price.
Online Industry
The Online Industry is one of the most celebrated industries today. Many employees give up their regular jobs for an online job – a tell sign that online jobs can actually be a reliable source of income. Furthermore, people in the Online Industry are spared from the day-to-day commute (and traffic) and they also get to cut down the cost of their transportation, food and clothing expenses because online jobs are done remotely – with just a reliable internet connection, one can just really work from the comfort of his own home. Here are three online businesses that you can consider:
3. Virtual Assistant Business
The VA business started as an online job before gaining the reputation of actually becoming a business. Many foreign clients prefer hiring Filipino virtual assistants because our good command of the English language. And as the demand for more virtual assistants increased, so did the idea of making it a business. You can start by looking for a client (Filipino or Foreign) who needs VA services and hire people who can do the job, quite similar to how the BPO business works.
4. Online Selling Business
For those who have the flare for sales while being their own boss, online selling is the one for you! Many social media platforms have already opened their program to this kind of business. Facebook, for instance have provided a Marketplace where one can post and advertise his products so people can buy them.
Big players in the market have similarly jumped into the bandwagon of online selling to address the need of accessibility and ease of shopping among their consumers. Some known online selling platforms in the country today are Zalora, Lazada and Shopee. But even small-scale business people are not threatened by these giants; they too have made a way to make their online selling business work by creating social media business pages, which people are really patronizing, by the way.
5. Online Blogging Business
If you think online blogging is simply a hobby done by people who like to share their insights or experiences, you're wrong. Blogging has evolved to be a very good money-generating strategy. Many bloggers who started their blog as a hobby have now learned to monetize it, making room for passive income. Do you enjoy sharing your thoughts through writing, experiences through videos or ideas through photos? Then you can start your blogging business.
Service Industry
6. Laundry Business
With the demanding time today, the 8-hour office work plus traffic, who has the time to do laundry? Because people no longer have time for basic chores like laundry, they are very much willing to spend money to get the job done. The Laundry Business is evidently one of the fastest growing businesses in the country today – look around you and see for yourself.
7. Transportation Business
Years ago, owning a car takes away a huge chunk of one's everyday stress. Imagine comfortably sitting in your car, enjoying music or a good drink while waiting to arrive at your destination – surely one's goal includes owning a car! Fast forward to today where traffic gets worse by the minute and finding a good and free parking spot seems next to impossible – even people who have their own car prefer getting a taxi. This is where the transportation business comes in. I'm sure you've heard about Uber and GrabCar – both offer comfortable transportation services to its customers which makes them a very marketable business that you can also consider.
8. Pet Business
It's unquestionable how Filipinos have grown fond of pets. Too fond, as a matter of fact, that they really consider these pets as family. Anything that is related with that makes their pets happy and healthy. Pet owners will buy anything just to make sure that their pets are happy.
9. Wedding and Events Coordination
It's unbelievable how everyone seems to give so much importance to grand weddings and birthday celebrations these days. From prenup photoshoots to themed weddings, not only celebrities can pull off these types of impressive events, even average income earners can (or at least try hard to have one). And because such events require detailed attention and preparation, wedding and events coordination business have answered these identified needs. This is why they are so big in the market today.
10. Photography Business
From Facebook to Instagram, you can tell how people consider photographs indispensable. Even smartphones have addressed the need for a flawless camera to ensure satisfaction to their consumers. Anything that has something to do with photos will definitely create a market. The Photography Business is closely working with the Events Coordination Business, people will pay good money for good photos.
If you want to start your own business and want to know if you are on the right track.
Join me at my ONLINE STREAMING seminar for JUAN NEGOSYANTE: Negosyo Now! Asenso Later! With 30 days FREE REPLAY! To know more, please visit chinkeetan.com/juannegosyante
HELPING OTHERS TO BECOME FINANCIALLY FREE & DEBT FREE!
Chinkee Tan's Wealth of Advice appears Wednesdays on GoodNewsPilipinas.com
(Chinkee Tan is a top Filipino motivational speaker, wealth and life coach whose goal is to inform, educate, motivate, and disturb. His vision is to help people become financially-literate and debt-free.For more info about Chinkee Tan, please visit his fan page at FB, Twitter and Instagram. Also follow VIBER PUBLIC CHAT GROUP search chinkee tan, and VISIONCHINKEE on You Tube for more news and encouragements.)
Facebook Comments