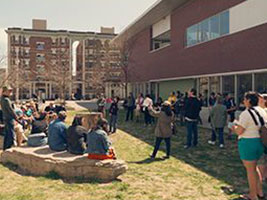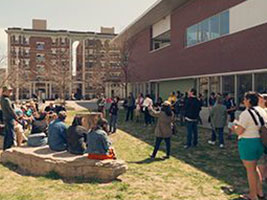 Filipinos are known to welcome foreign cultural influences with open arms. But has Pinoy culture made an equally strong impact on other cultures?
A Canadian community has affirmed such influence of the Pinoy culture in the 2nd annual walking tour in St. James Town.
The St. James Town tour recognized the Filipino community's cultural contributions to Toronto, Canada. The tour, organized by a group based in Toronto, recounts that St. James Town was where many Filipinos first settled upon arriving in the city, northeast of downtown Toronto.
"They play a vital role in our society, working in the community, and we're very fortunate to have leaders here in Toronto. We do walks like this so the city can learn more about the Filipino community," said Tyler Greenleaf, Board Member of the Heritage Toronto.
Filipinos have since become an important part of the city's culture. Some Filipino establishments have even become known landmarks in the city.
Benjamin Ferrer, president of the Silayan Community Centre, said,"The Filipinos here in St. James Town are very significant because there are many Filipinos here in St. James Town.
Aside from that, there are lots of community organizations in this area of St. James Town."
The tour was held in celebration of Asian Heritage Month. This month-long celebration gives an opportunity for Canadians across the country to reflect on and celebrate the contributions of Asian heritage to the prosperity of Canada. Asian Heritage Month is held every May in Canada.
Filipino-Canadians who participated in the tour said they were encouraged to keep Pinoy culture alive by sharing the stories and traditions to future generations.
Facebook Comments