Gray clouds, dreary skies, occasional showers, and strong gusts of wind…all these may not paint the picture of the ideal vacation. But with 7,107 islands in the Philippines, there's bound to be at least one good destination to visit even during off-peak season—and travel lovers know where to go.
Read on to discover travel writers and bloggers' favorite places to visit during the rainy season.
Cagayan de Oro for water-based activities
"The best place to visit in the Philippines during the rainy season is Cagayan de Oro, Misamis Oriental," says Bryan Arevalo, creative director of Travelife Magazine.
Armed with his camera, Arevalo has hiked, trekked, ziplined, swum and dived all over Luzon, Visayas, and Mindanao. In CDO, he says, "Fresh local fruits such as suha, durian, lanzones, and mangosteen are bountiful during the rainy season. Whitewater rafting and kayaking are at its most adventurous and most exciting during the rainy season.
"Edgar Alan Zeta-Yap of travel blog EazyTraveler.net agrees. "Cagayan de Oro and nearby Iligan are exciting destinations for the rainy season: CDO [for] its water-based outdoor activities such as whitewater rafting and river trekking, while Iligan has beautiful waterfalls such as Maria Cristina and Tinago, as well as relaxing spring resorts. CDO also celebrates the Higalaay Festival, a vibrant religious and cultural celebration, during late August."
Naga for nature and the food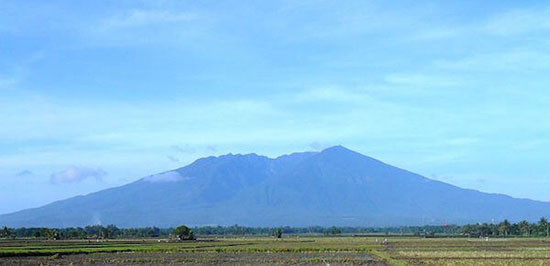 Naga City in Camarines Sur offers a range of activities you can enjoy even during the rainy season, says Kara Santos, who has been maintaining the blog Traveling-Up.com since March 2011.
"Since you're going to get wet anyway, you can try trekking to or rappelling in waterfalls surrounding Mt. Isarog, relax in the hot springs of Panicuason, or go kneeboarding or wakeboarding at the Camsur Watersports Complex," she says.
"The rainy season is also a great time to visit cultural and heritage sites and churches, as well as go on a food trip."
It's also the perfect time to get to know Bicolano cuisine, which is known for using coconut milk and chili peppers in a lot of dishes—yes, the food in the region is spicy. "During the rainy season, nothing beats kinalas, Naga City's homegrown noodle dish, paired with toasted siopao," Santos adds. "There are lots of trendy new restaurants in Naga City to check out including Woodstone Kitchen, Flavours Gastronomica and Que Pasa, aside from the established favorites like Bigg's and Bob Marlin."
Palawan's Onuk Island for the rich marine life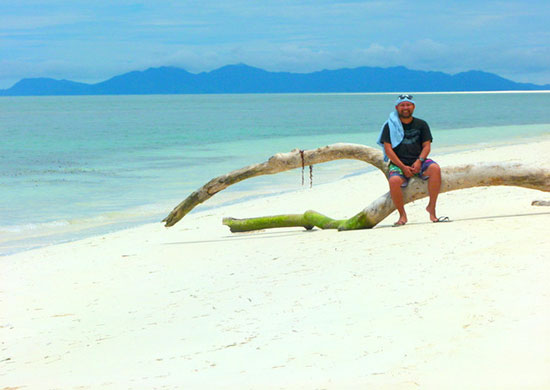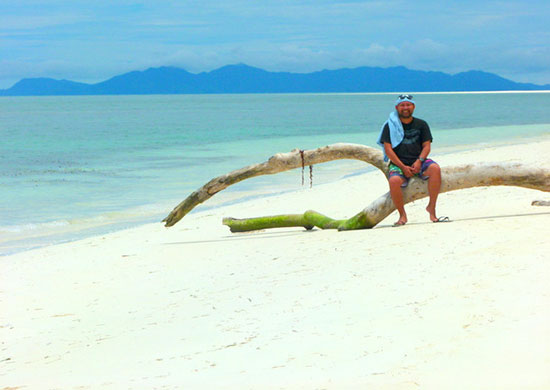 Onuk Island in Balabac, Palawan is the preferred destination of Mark Julius Estur, who writes for his blog LakwatserongTsinelas.com.
"The charm and natural beauty of the island never ceases," he says.
"You can definitely enjoy exclusivity as there are fewer tourists. Take advantage of the outdoors even during rainy season. Despite downpours, the sea remains calm and it appears like a vast swimming pool with clear turquoise blue waters.
"Discovering the rich marine ecosystem is a must while there. Go snorkeling and you'll find Nemo (clown fish) and other sea creatures like giant clams, turtles, and dolphins. Or, Estur adds, go "stargazing while lying on the sand or engage in a drinking spree with the caretakers of the island."
Baguio for the food havens
"I love going to Baguio during the rainy season. I love how the place becomes misty due to the rains," says Christian L. Sangoyo, who has been running the travel blog LakadPilipinas.com for almost six years.
"While people usually go to Baguio City during the summer months, there are [fewer] tourists going up during the rainy season. Aside from all the usual tourist like Camp John Hay, Mines View Park, and Burnham Park, it would be good to experience having coffee or eating a steaming bowl of bulalo while waiting for the rains to abate. In short, food trip! The restaurants and cafés that line Session Road make for a good sanctuary—hot food and coffee against the cold weather and rain."
Boracay for the beaches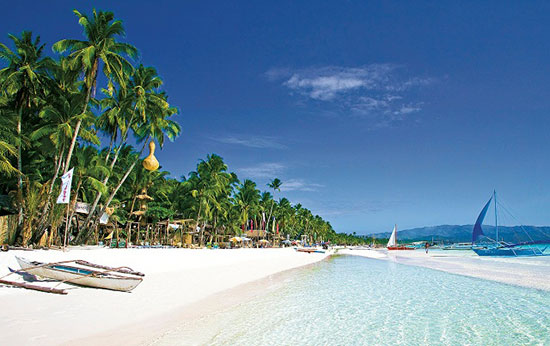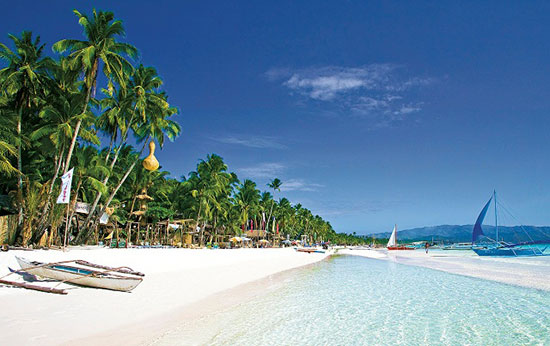 Boracay is top of mind for Estan Cabigas, who manages the blog Langyaw.com. "I visit this island several times a year and I love it best during the rainy season," he says. "The wind at the White Beach strip is unusually strong but cooler, a far cry during summer when it's hot and humid, which is very uncomfortable for me. The beach is rather rough but still good enough for a swim. But if you want calmer waters, there's always Puka Beach or the other beaches on the other side. Also, during this time, hotels and inns are in low season mode so it's cheaper and this means more money for good food and drinks."
And when the rain clouds hover above the sea, he adds, "it's a view that is just so dramatic and brooding, a respite from the eternal blue skies and sunshine of summer.Nights are especially cool.
"Carla Araniego of blissfulguro.com agrees. "Boracay has a different appeal during wet season," she says.
"All the activities are transferred to the other side of the island—Bulabog Beach. The almost deserted White Beach is perfect for deep swimming. There are also snorkeling sites that are accessible during the rainy season. Everything is also cheaper during lean months.
"So don't let the rains dampen your spirit of wanderlust. Take your cue from these travelers who let their wandering feet take them all over our islands, even in the rain.
Facebook Comments