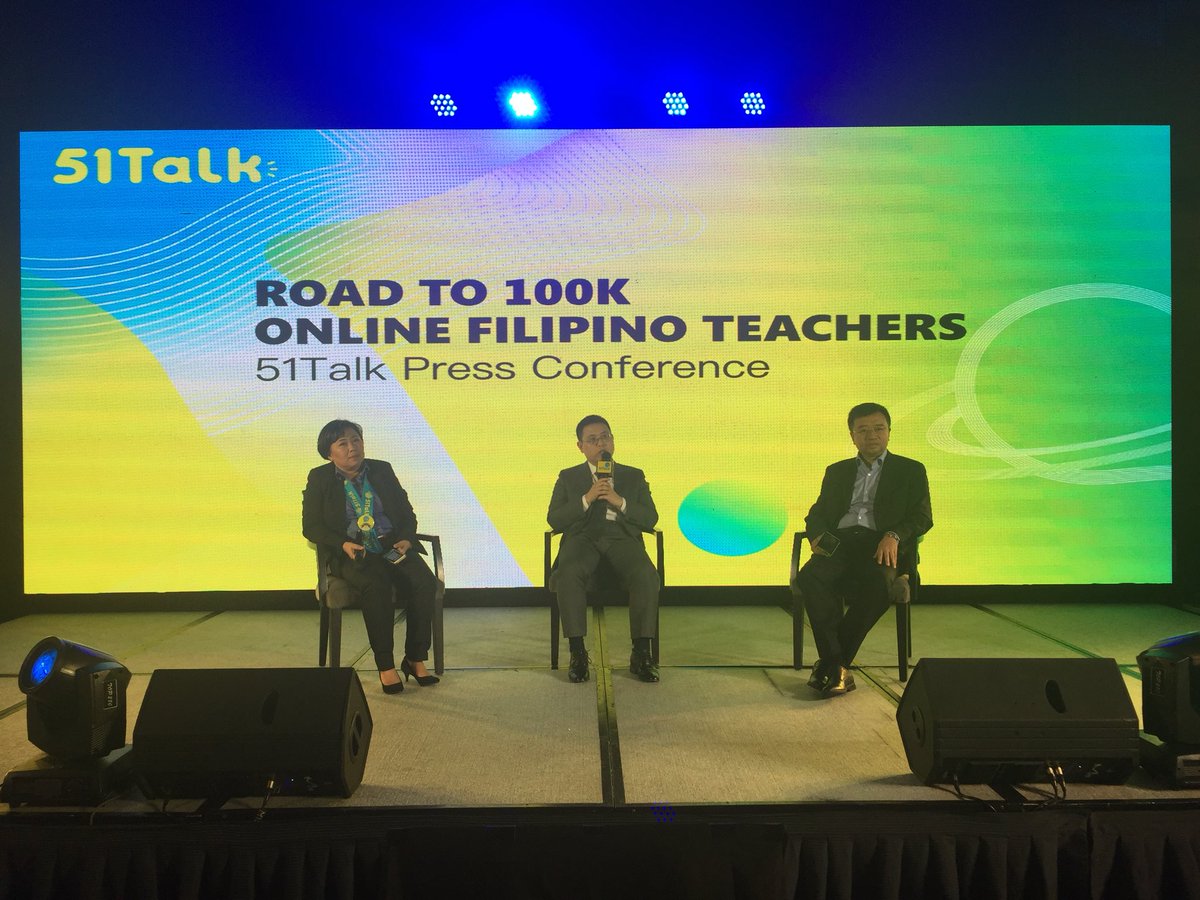 New York-listed 51Talk is hiring 100,000 home-based Filipinos to teach English to Chinese students.
Jack Huang, founder and CEO of 51Talk, revealed in a press conference at the Shangrila Hotel in Taguig city their vision to expand and develop their current home-based online Filipino English teachers from 16,000 to 100,000 in the next few years.
"Filipinos are naturally happy, friendly, delightful, and are very suitable for teaching kids." Jack Huang on why Filipino teachers are the best in the online English education industry.
51Talk is the best and largest online English education platform in China and became publicly listed company on the New York Stock Exchange in June 2016. Since it was launched in the Philippines in 2012 it has opened training centers in Bacolod, Baguio, Cavite, Cebu, Davao and Pampanga and has become the premier online English education provider in the Philippines that has helped more than 10,000,000 Chinese students.
The keynote of the press conference was dubbed as the "Road to 100K Online Filipino Teachers". According to he 51Talk chief there has been a growing demand for online English language education for children, adults and professionals in China.
The numbers of learners reached more than 19.689 million and the demand for online English teachers have been estimated to around 500,000. The English online learning market in China may be as large as $72 billion, projections are very promising based on a report from the Chinese Academy of Social Sciences that shows market for English learners may reach up to 300 million people.
Facebook Comments