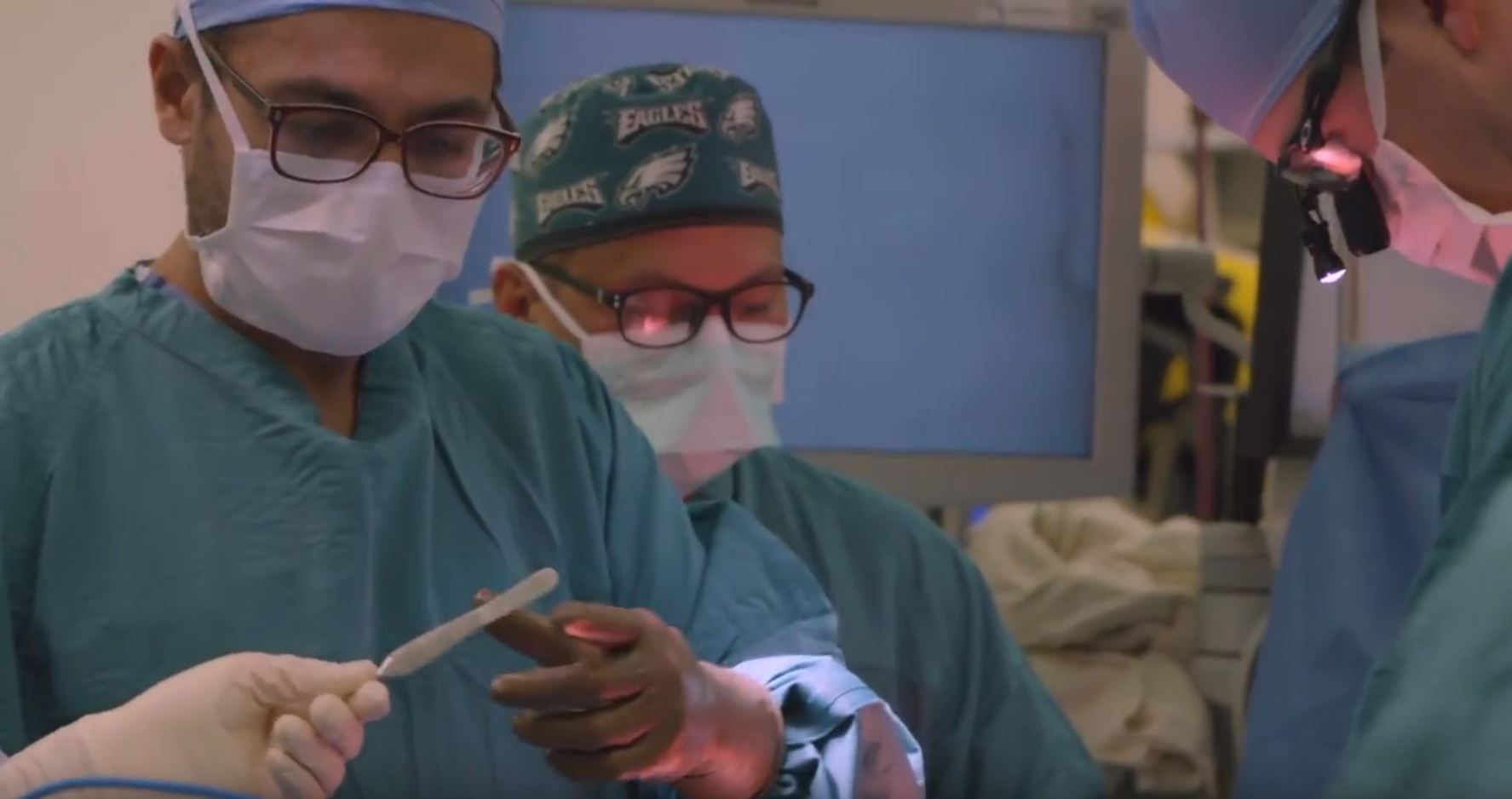 Filipino-American surgeon, Dr. Ian Soriano, has made medical history as the first in the world to use cutting edge minimally invasive procedure using robotics.
Soriano partnered with Dr. Suhail Kanchwala at the Perelman School of Medicine University of Pennsylvania to perform the bilateral free flap breast reconstruction using robotic assistance.
Dr. Soriano is a graduate and visiting professor at the University of the Philippines College of Medicine and presently a clinical assistant professor specializing in minimally invasive procedure at Perelman School of Medicine.
Soriano and Kanchwala, an associate professor of plastic surgery, collaborated to develop the technique which allows the robot to make small incisions and take tissues from the lower abdomen to rebuild the breast.
In the 1st robotic bilateral plastic surgery, the patient experiences less pain and does not usually require pain medications after surgery. The patient is able to go home after a couple of days compared to five days hospital stay in the usual traditional approach. It also provides a safer and natural feel and appearance of the reconstructed breast.
Experts have hailed the groundbreaking procedure as great news for the world specially the Philippines having the highest incidence of breast cancer in Asia. Having a Filipino as one of the pioneers of this procedure will make the option accessible to many Filipinas who will undergo mastectomy, remove cancerous tissues, or as preventive measure. Filipinos are looking forward to when the latest innovation in breast reconstructive surgery reaches the country.
Watch Dr. Ian Soriano perform the world's 1st robotic bilateral plastic surgery in this video from UPenn Medicine.
Facebook Comments