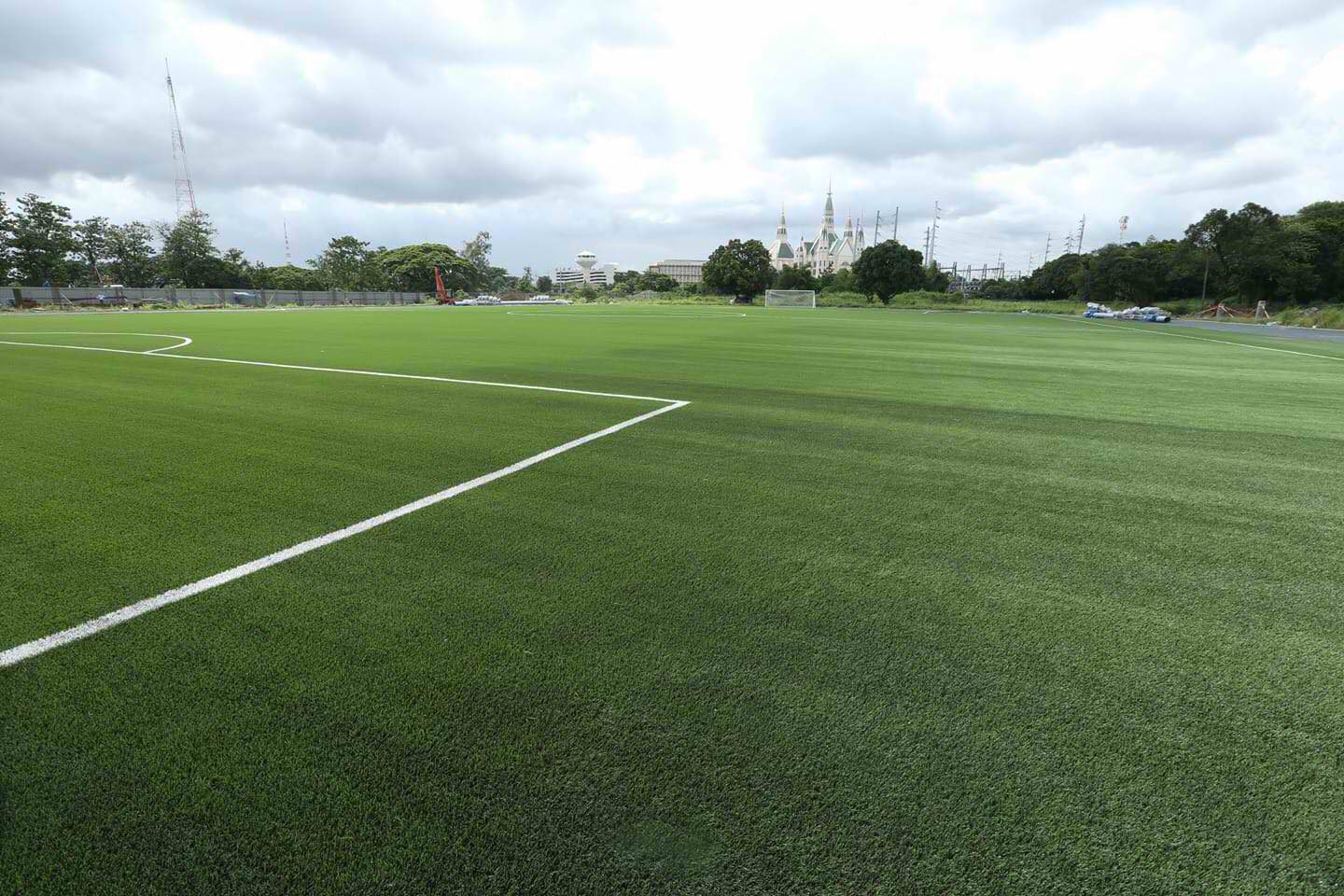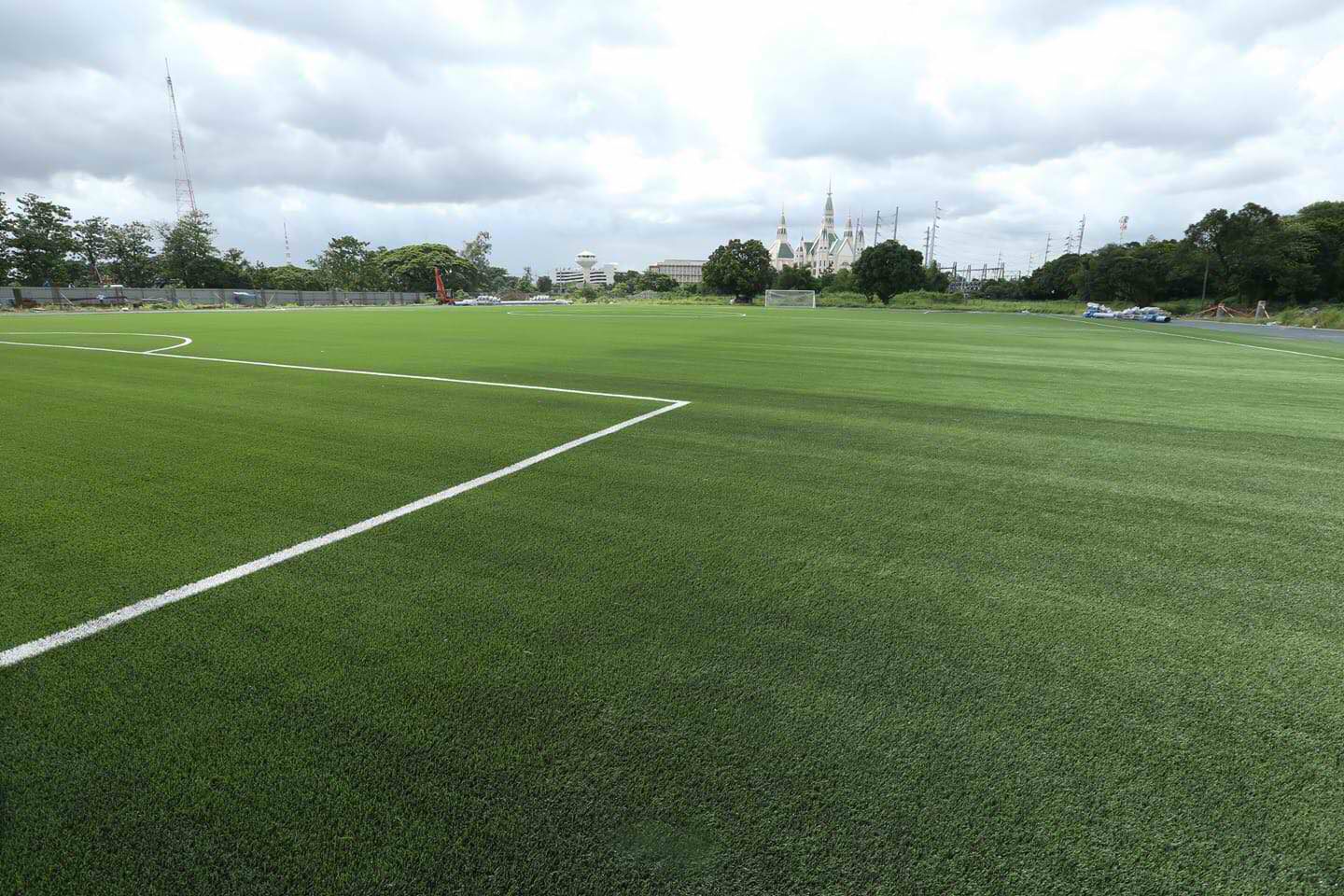 The 80th UAAP Champions from the University of the Philippines (UP) Diliman Men's Football Team now has a home Football Field that even received certification from the FIFA Quality Programme, acknowledging the new field as a world-class artificial turf.
The UP sports facility received the FIFA Quality Certification constructed by E-Sports International, the team responsible for getting the same FIFA seal for Rizal Memorial Stadium in Manila.
The FIFA Quality Programme awarded the UP Football Field the FIFA Quality certification that ensures that a field is durable enough for multi-purpose use, greater weather resistance, higher traffic, and frequent training sessions.
Although the UP Football Field actually meets Quality Pro standards which marks the field as suitable for professional-level matches and international tournaments, the university pursued Quality certification since it was what UP needed for the pitch's use and purpose for the academe, reveals E-Sports.
The new UP Diliman Football Field used Duo Shape P+ 45mm turf with a Shockdrain system by Limonta Sport, a FIFA Preferred Producer under the FIFA Quality Programme for Football Turf.
Test engineers from Acousto-Scan rigorously performed the FIFA Quality field test and after a few weeks, UP Diliman received the prestigious FIFA Quality Certification for its football pitch.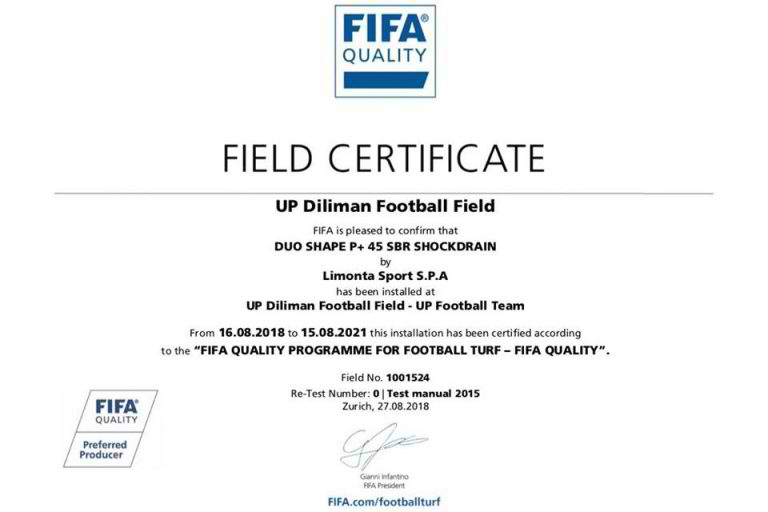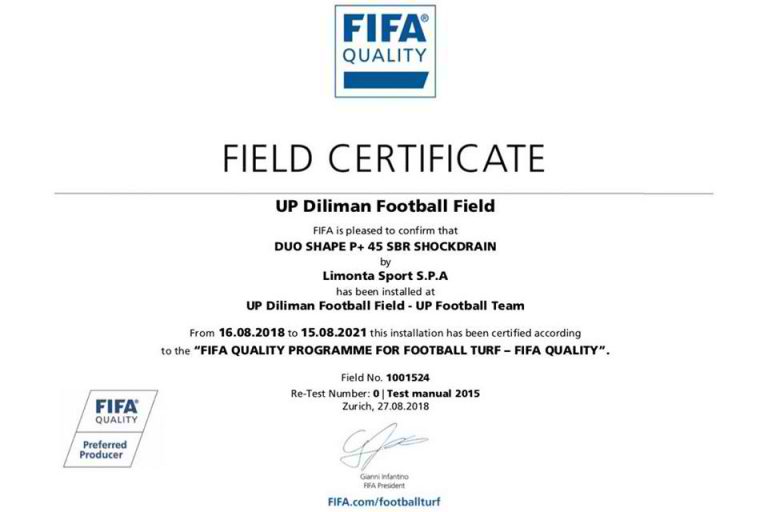 The Acousto-Scan engineers tested the UP Diliman Football Field for ball bounce, among several other scrupulous tests.
Audris Romualdez, Managing Director of E-Sports International explained how UP achieved the FIFA Quality marking the university as an institution that was serious about giving players good facilities that are reliable.
"What E-Sports International aims to do is give athletes exceptional pitches so they can train to be the best they can be. Creating a quality pitch reduces players' chances of injury and develops optimal conditions for better games," adds Romualdez.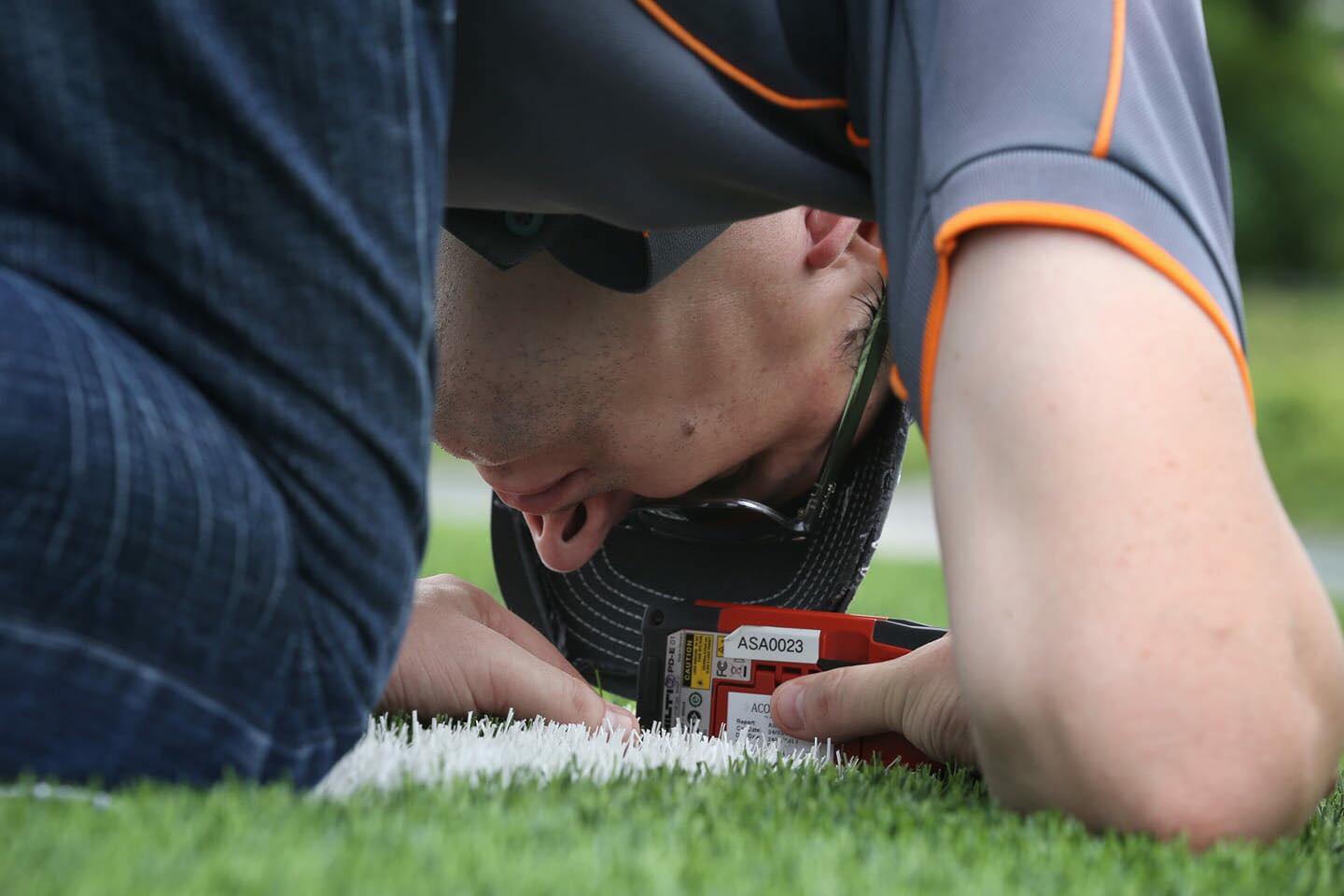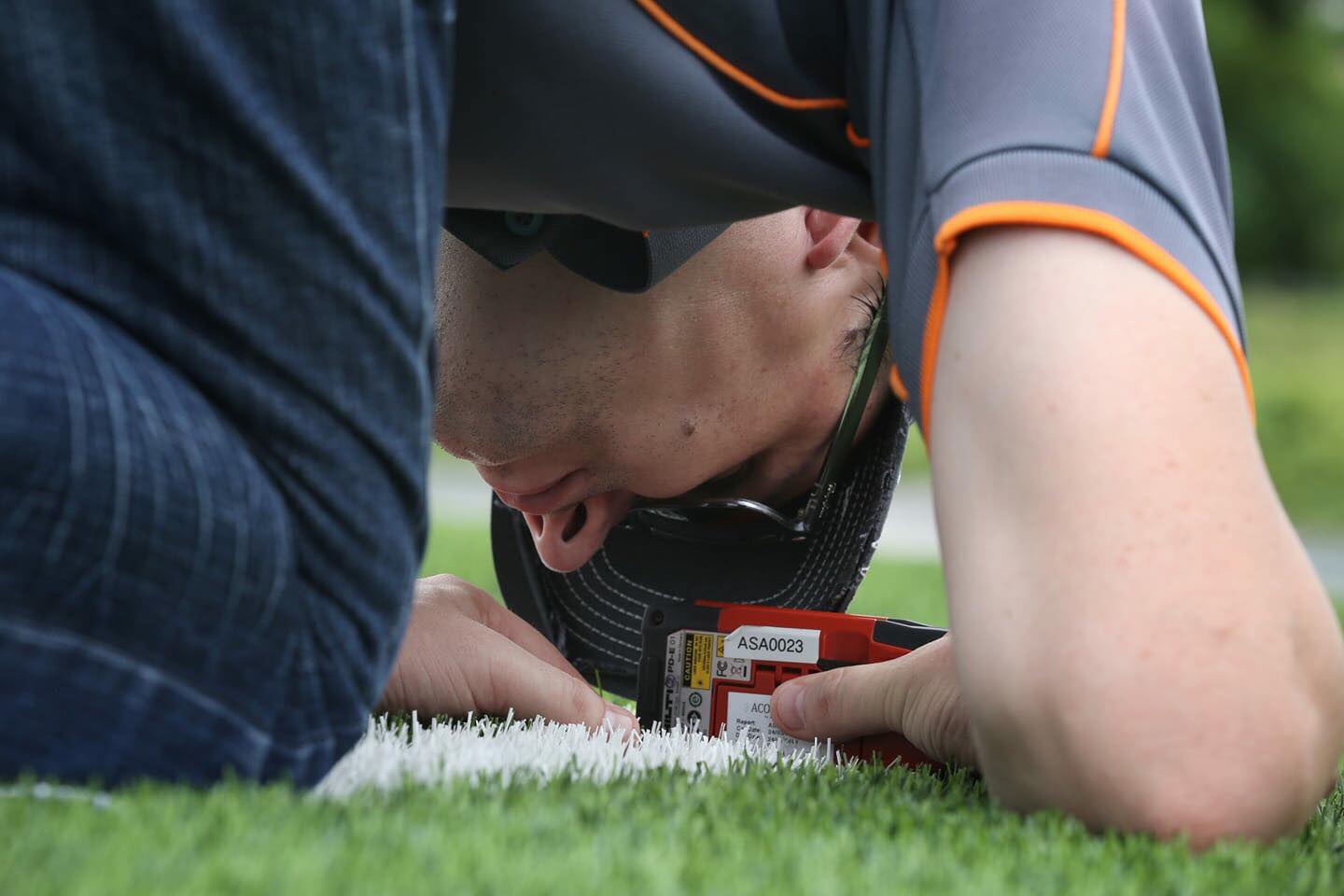 The UP Men's Football Team (UPMFT) secured its 18th UAAP championship title by the conclusion of Season 80, without the members having a home field to call their own. E-Sports International started base preparations for the UP Diliman field in May 2018 and finished the project by August. The university is expected to complete the UP Diliman Football Field's entire facility housing the pitch in time for UAAP Men's Football Season 81.
Facebook Comments