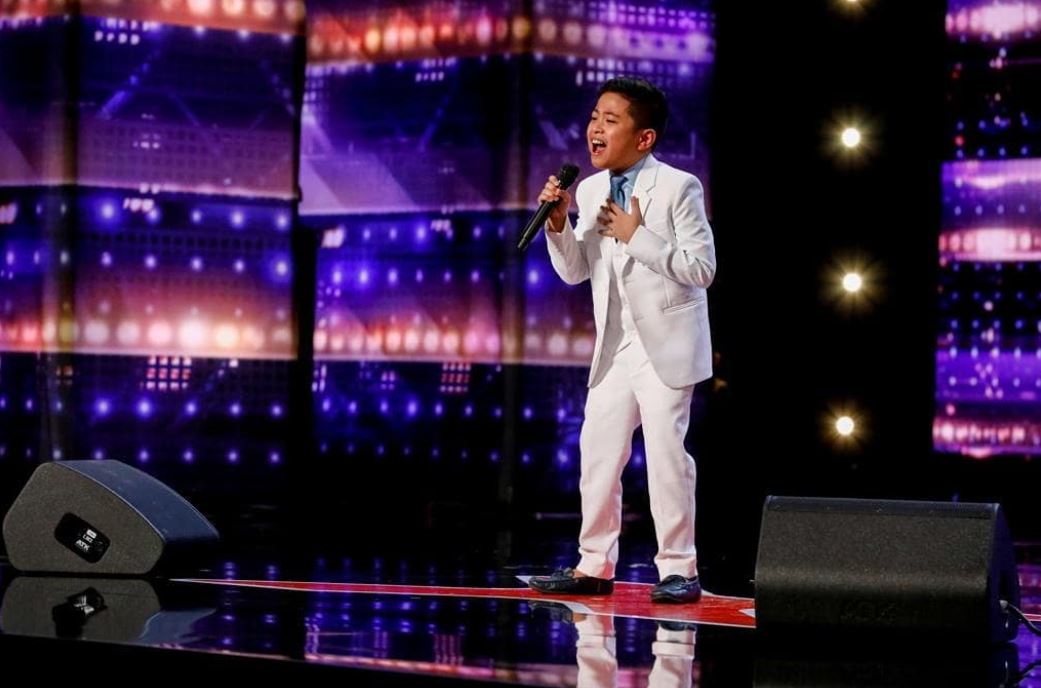 United Arab Emirates-born Filipino boy Peter Rosalita has received Team Celine Dion's praise for his America's Got Talent (AGT) audition during its Season 16 premiere.
The 10-year-old Rosalita sang a cover of Dion's hit "All By Myself" during the AGT show on June 2, 2021, in a performance that also wowed judges led by Simon Cowell.
Celine Dion's official Twitter account retweeted on June 5 the AGT post of Peter Rosalita's video clip with a "Bravo" comment and signed by Team Celine.
https://twitter.com/celinedion/status/1400905743503605763
The young singer went on the AGT stage and proudly introduced himself as a Filipino. "I was born in Abu Dhabi, UAE, but I am a Filipino citizen," said Rosalita.
The AGT judges gave their predictions for Peter Rosalita after his performance.
Simon Cowell predicted people will fall in love with the Filipino boy. "You have an amazing voice, an amazing personality, an amazing energy. Everyone is gonna fall in love with you after this audition," Cowell said.
Heidi Klum said the boy can rival Mariah Carey's high notes. "It got so high you would think a glass would explode. Mariah better watch out," Judge Klum stated.
Howie Mandel added his prediction. "I predict you're gonna go far in this competition," Judge Howie Mandel said.
Peter Rosalita's YouTube performance video has been trending with nearly 4 million views as of this writing.
Peter Rosalita received four yesses from the AGT panel and will move forward to the next round of the competition.
In 2020, Filipino multi-voiced singer Marcelito Pomoy also received praises from the judges and the audience at his audition for AGT Champions. Pomoy went on to finish the competition as the 3rd runner-up. Filipino duo Spyros Bros also wowed with their fiery diabolo act and reached the semifinals of America's Got Talent.
SEND CONGRATULATIONS in the comments below to UAE-born Filipino boy Peter Rosalita for getting Celine Dion's praise for his America's Got Talent audition and WATCH his audition here!
Good News Pilipinas is celebrating its 15th Anniversary in 2021 by giving away prizes! Subscribe to our Good News Pilipinas! TV YouTube channel and enter the raffle by sending us an email to editor@goodnewspilipinas.com
Facebook Comments