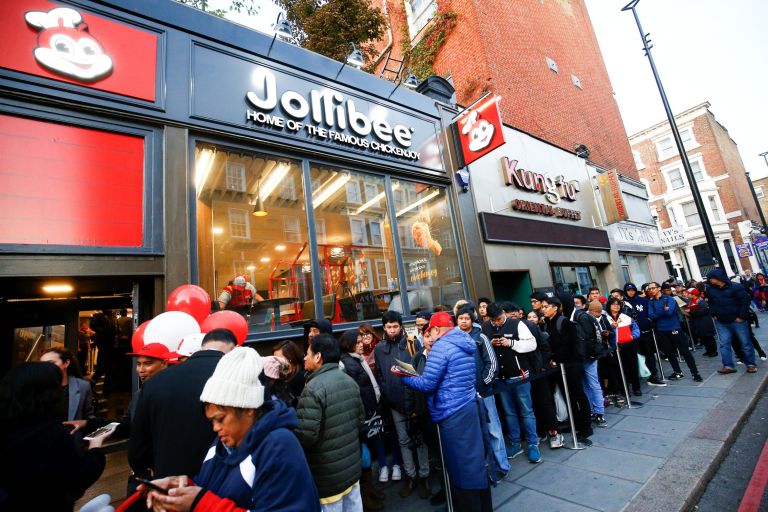 Jollibee London opened last weekend with thousands of patrons queueing for the homegrown Filipino Chickenjoy with United Kingdom media taking notice enough to banner their headlines with the story.
The first London store of the popular restaurant chain from the Philippines finally opened on October 20 after Jollibee teased and confirmed its opening. The London store is the 2nd Jollibee in Europe after the Milan, Italy store opened in March.
UK papers bannered headlines about thousands flocking to the Jollibee London opening, much like lining up for a blockbuster movie with people even camped up the night before the scheduled date.
The main offering of Jollibee is the Chickenjoy – crispy fried chicken which has also caught the fancy of the American people and voted one of the best fried chickens in America.
Metro UK's Lucy Middleton reported about how the new Earl's Court eatery brought in customers to wait for 18 hours straight ahead of the opening to enjoy the first ever "National Chickenjoy Day" and meet the familiar Jollibee mascot.
Dennis Flores, President and Head of Jollibee International Business for EMEAA said: "Arriving in the UK is a significant milestone for our brand. We knew excitement was high among Filipinos and locals alike.
We are even more thrilled with the level of buzz and excitement from the wider London community who have been queuing in their thousands to experience Jollibee for the first time. We're looking forward to spreading the joy of eating and establishing ourselves as a part of the local food scene in London."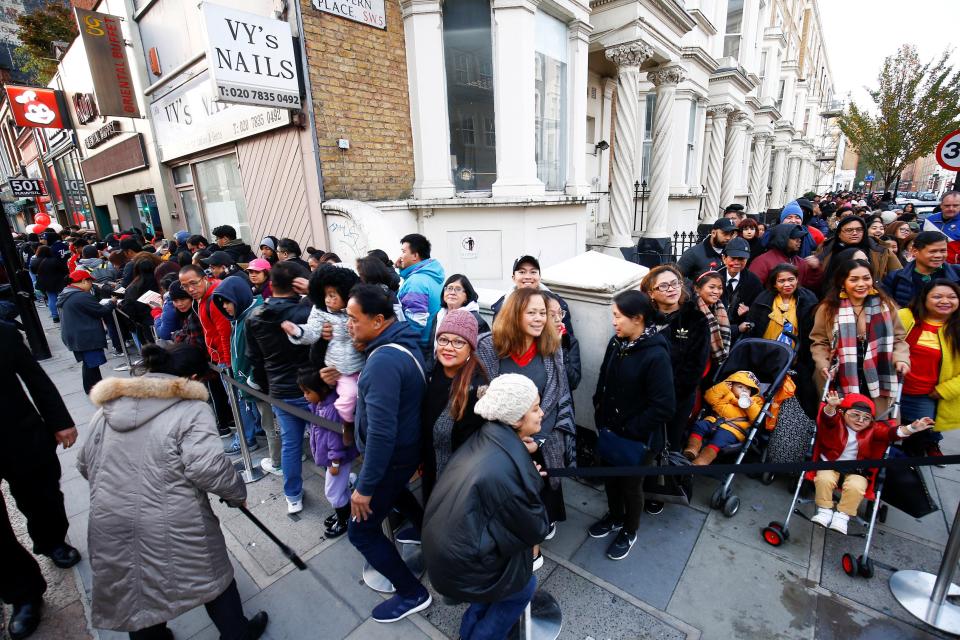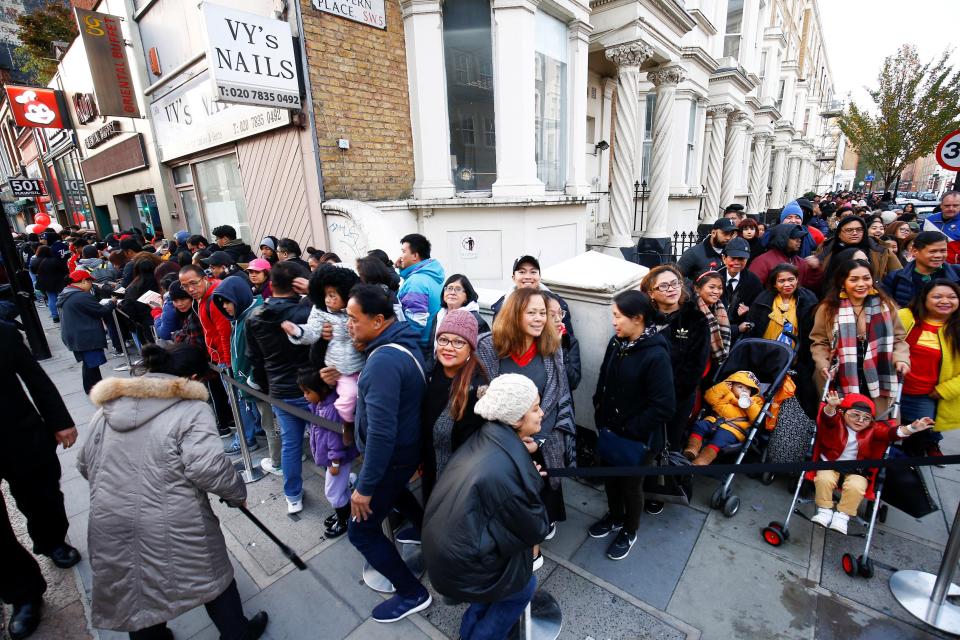 Meanwhile, The Sun likened the popularity of Jollibee to that of a popular American chicken restaurant chain.
Writer Jon Rogers noted how customer queues went around the block for hours.
Both UK papers described the Jollibee's signature dish of Chickenjoy which is served with a side of spaghetti, smothered in a tomato sauce, and then topped with hotdog slices and ground beef. The dish went for £4.99 in the UK.
Jollibee Goods Corporation reportedly plans to open another 25 stores in the UK and 50 across Europe over the next five years.
Facebook Comments