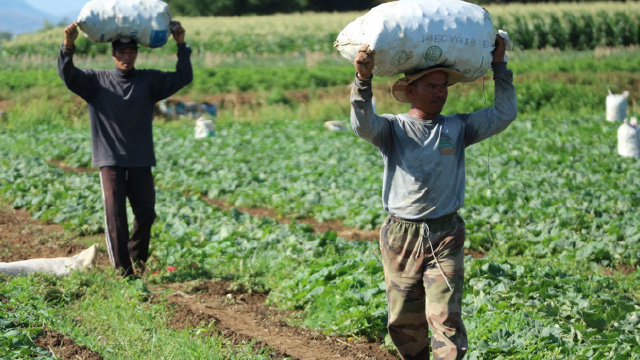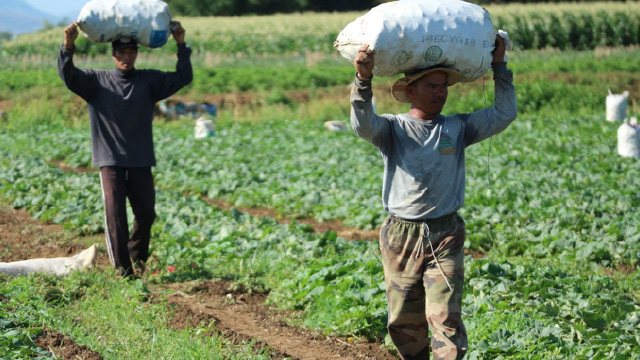 International consumer products company Unilever has begun fully sourcing its cucumber supply from local farmers.
The 100-percent local plantation and production of cucumbers, later processed as gherkins, intended for Lady's Choice products is expected to be achieved from the first wide-scale harvest of local cucumbers farmed in the towns of Bongabon and Rizal in Nueva Ecija.
The farm yield from April to May 2018 is expected to meet the 1,200 metric tons requirement of the multinational company.
Unilever Philippines Marketing Director for Foods Kristine Go said, "Sustainable sourcing with local farmers ensures a supply of only quality ingredients for Lady's Choice. This creates only the best and most delicious products possible from Lady's Choice, while creating sustainable growth for the community and farming industry."
Unilever's tie-up with Suncrich Farms for agricultural raw materials has tapped local farms for its cucumber supply. The cucumber seeds imported from the Netherlands produce a seedless variety, thus providing a higher yield. Since cucumber is a seasonal crop, farmers are able to have a stable flow of income by utilizing the land for intercropping―harvesting rice, onion, and garlic during peak season and cucumbers when land is idle.
In 2017 around 80 farmers were enlisted during the trial phase of the Unilever supply chain. The full implementation in 2018 enlists over 300 smallholder farmers working in 80 hectares of land.
Technician farmer-leader Ramon Palomo said the profits earned by contract farmers finance schooling of their children.
"Hopefully, Sunrich will add more growers here for us to live more comfortably. This is not to become rich, but to have a continuous livelihood]," he was quoted in a Businessworld report.
The company has engaged over 1,700 smallholder farmers in its value chain and is looking forward to reaching more lives through its sustainable agriculture agenda.
Led by Procurement, Unilever developed a resilience program to ensure a steady and sufficient supply of agricultural raw materials which led to local partnerships with smallholder farmers for sourcing.
"As a company that caters to consumer needs, it is within our capacity to make our supply chain more inclusive to our local farmers, helping our business grow while improving their way of life," said Ed Sunico, vice president for sustainable business and communications of Unilever Philippines. "As part of the Unilever Sustainable Living Plan, we are working hard to be able to utilize local sources as part of our commitment towards a sustainable way of doing business, ultimately contributing to more meaningful growth for more Filipinos."
With the improvement of yield, expected to double in the next few years, Unilever Philippines sees export potential to its counterparts across the globe.
Unilever Philippines now sources more than 80% of its agricultural raw materials locally and sustainably, having made significant progress towards its ambition of 100% by 2020.
Facebook Comments