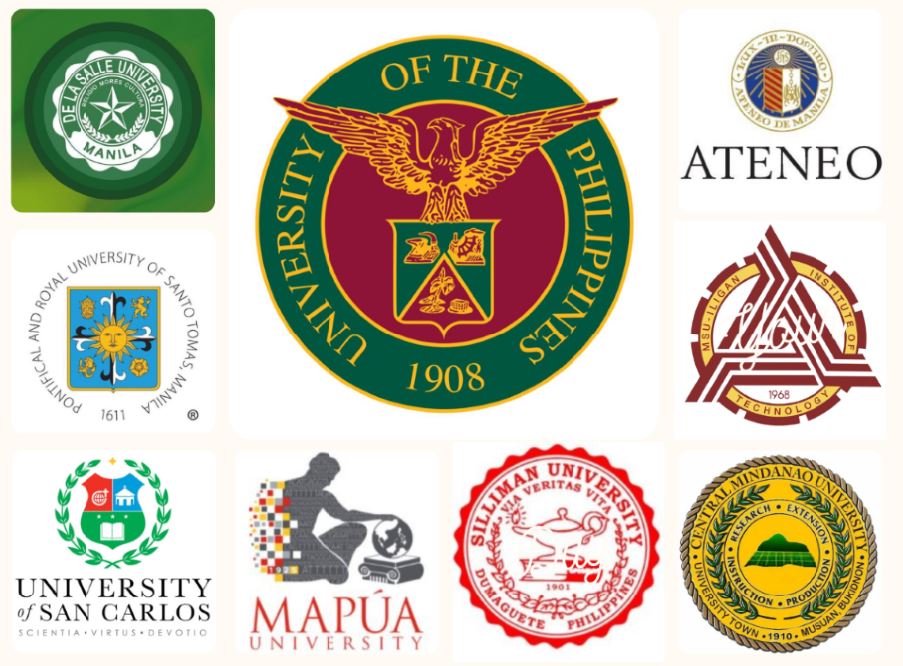 The University of the Philippines leads the country's educational institutions cited in the January 2021 Webometrics Ranking of World Universities that seeks to promote Open Access to the knowledge generated by universities.
The state university is Ranked No. 1 in the Philippines in the 18th edition of the Webometrics Ranking released by Cybermetrics Lab, a research group belonging to the Consejo Superior de Investigaciones Científicas (CSIC), the largest public research body in Spain.
UP topped Philippine universities in the largest academic and independent ranking of the performance of Higher Education Institutions (HEIs) that uses both webometric (all missions) and bibliometric (research mission) indicators in evaluating 31,000 Higher Educational Institutions from more than 200 countries.
The Philippines' leading university is ranked 23rd in Southeast Asia and 1242nd in the world. UP had an Impact or Visibility Rank of 2923, scored for its web contents impact and the number of external networks (subnets) linking to the institution's webpages.
UP's Openness or Transparency Rank is at 782, scored for top-cited researches and number of citations from Top 210 authors. UP's Excellence or Scholar Rank is at 1250, based on top-cited papers and the number of papers amongst the top 10% most cited in each one of the 26 disciplines of the full database.
Four UP campuses made it to the Philippines' Top 100 in the Webometrics Ranking of World Universities. UP Diliman is ranked No. 2; UP Visayas is No. 11; UP Open University is No. 23; UP Cebu is No. 96.
Five Metro Manila universities join UP in the top 10, along with 2 from Mindanao, 1 from Cebu, and 1 from Dumaguete.
Here are the Top 10 Philippine HEIs on the Webometrics Ranking:
1. University of the Philippines
2. UP Diliman
3. De La Salle University Manila
4. Ateneo De Manila University
5. University of Santo Tomas
6. Mindanao State University Iligan Institute of Technology
7. University of San Carlos
8. Mapua Institute of Technology
9. Silliman University
10. Central Mindanao University
In 2020, UP led 8 Filipino universities that scored high in the Google Scholar Webometrics Ranking.
The University of the Philippines made history in 2020 as the first in Asia to offer public access to its open portal on Taal Volcano data following the January eruption.
Amidst the coronavirus pandemic, UP released to the public its DIY face mask tutorials and face shields to allow the saving of medical-grade masks for frontliners.
UP also provided the public access to free English and Math classes in preparation for the resumption of classes.
SEND CONGRATULATIONS in the comments below to the University of the Philippines and the nation's universities that lead in the 2021 Webometrics Ranking for World Universities!
Are you a Proud Filipino? Get more good news stories on Filipino Pride! Subscribe to GoodNewsPilipinas.com and our YouTube channel: Good News Pilipinas! TV
Facebook Comments