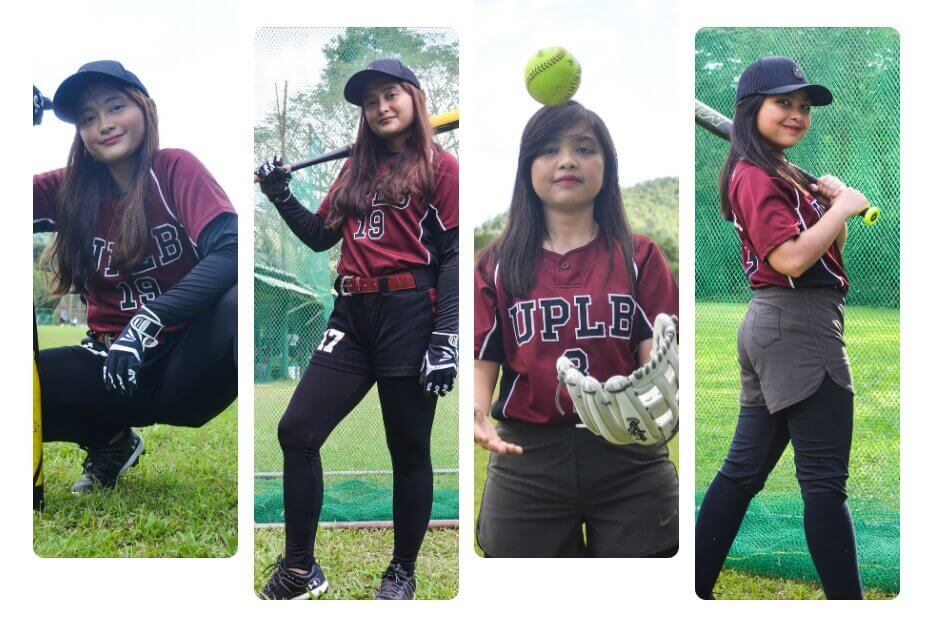 The University of the Philippines Los Baños (UPLB) is hosting the historic first Philippine Slo-pitch Softball League (PSSL) Coed Tournament this February, in an event that breaks the men-only stereotypes of the sport.
The World Baseball and Softball Council (WBSC) international rules-compliant tournament will be played at the Copeland Field and Upper ground fields of UPLB, home of the 2022 Alumni Slo-Pitch Softball League champions.
Over 250 male and female players are scheduled to converge at UP Los Baños from February 24 to 26, 2023.
"The Los Baños baseball and softball community, together with UPLB Chancellor Camacho, have prepared the groundwork for this tournament and we welcome the best slow-pitch softball players in the country," said tournament Chair and baseball and softball patriarch Ely Barradas in a PSSL release.
"While growing in popularity among former varsity baseball and softball players, the game is widely considered a recreational game for men – a venue to show off monster home runs, a glimpse for men 30 or 40 something of a once-promising playing career. In the last few years, coeds/women have been integrated into the game making the sport more universal and appealing to a wider fan base," stated PSSL.
The first Philippine Slo-pitch Softball Coed Tournament is being staged in the same year that the WBSC is also holding its 1st World Cup of Slow Pitch Softball Coed Tournament in Florida, USA.
"Batted games have always been about skill and strategy. The Coed format has taken these games to another level. 5 men, 5 women, alternate batting. These are just some of the new intricacies of the game," said veteran slo-pitch player and Tournament Director Johnny Perlas.
The Philippines' first Slo-pitch Softball Coed Tournament is set to be played from February 24-26, 2023, at the @UPLBOfficial Copeland Field FULL STORY on @GoodNewsPinas_ https://t.co/yjmnzYqdRS

— Angie Quadra-Balibay (@AngieQBalibay) February 19, 2023
8 teams will vie for the trophy at the 1st PSSL Coed Tournament:
Long-time Slo-pitch softball supporter Cebuana Lhuillier leads the tough teams in the tournament. National players Ann Antolihao and Jarus Inobio together with veterans Julius Visaya, Denis Nuevo, and Ron Sangil make the Jewellers one of the favorites to take the championship.
Not to be outdone is one of two Los Baños teams participating in the tournament, the Entom Tigers. Husband and wife tandem of Gerone and Peng Riparip together with national player Erwin Bosito and Entom mainstays Louie Cabrera, Jojo Ignacio, and Dr. Donald de Padua will lead hometown boys to the crown.
Crowding the favorites is perennial contender Philippine Air Force. Asaphil Director Gen. Dionisio Robles will be backed up by 7 current national players and a slew of former national team members making the Air Force formidable, to say the least.
All the way from Bacolod and Silay, are the Negros Barons. Former La Salle champion team members Bacchus Ledesma, Leslie Suntay, and Migz Zuluaga will be joined by softball standouts Kim Amiado and Mitch Abenales.
Celebrating its silver anniversary as a team, BYOB will surely give other competitors a run for their money. Sluggers Rich Cabael, Jeff Rodriguez, and Joel Bautista will join forces with former UE pitcher Jonnavie Jerezano and reliable RTU softbelles Migene Canindo and Abby Sahagun.
The newly formed Monkey Eating Eagles team may be the dark horse of the tournament. The Eagles will be led by former national players Toytoy Marquez and Uly Mejia and softball household names Esme Tayag and Mary Joy Lasquite plus US reinforcements Jonathan Nicholson and Dann Rogers.
Seriously training for the last 2 months, the UPLB Alumni team is the team to watch out for. Coach Rona Ignacio has whipped former varsity players Edie Octaviano, Jam Gonzales, and Baby Lazaro-Williams into playing shape. The team will be ably backed by Elmer Mendoza and Kevin Bantoc.
The Solido Amigos will rely on their youth, speed, and power and are poised to create ripples in the tournament. Ivan Gabay, Pastor Cajefe, and brothers Gerald and Gino Riparip will join and be reinforced by coed varsity standouts Hyacinth Abanila, Shenna Europa, and Marvelous Romano.
PSSL is supported by Cebuana Lhuillier, Dekker Sports, Dito Telecommunity, YFC Bon-Eagle, Sports Geek, UP Los Banos, and ASAPHIL.
WATCH the FB live broadcast of the games on the PSSL FB page as the first Philippine Slo-pitch Softball Coed Tournament takes its big swing!
Good News Pilipinas is a Lasallian Scholarum Awardee. TELL US your good news story tips by messaging GoodNewsPilipinas.com on Facebook, Twitter, Instagram, or e-mail editor@goodnewspilipinas.com and WATCH Good News Pilipinas TV YouTube & Good News Pilipinas TikTok for more Filipino Pride stories!
Facebook Comments