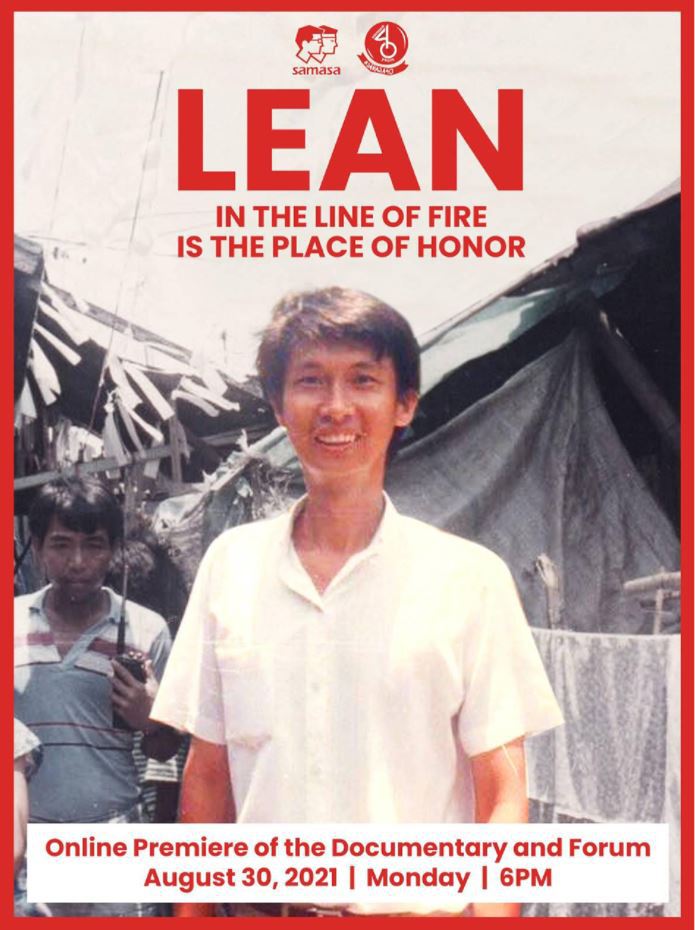 University of the Philippines (UP) student leader Leandro "Lean" Alejandro is celebrated as one of the finest examples of Filipino youth heroes in a new documentary film released on National Heroes Day.
The life and times of the UP activist-writer who led the student movement and worked with nationalist stalwarts Jose Diokno and Lorenzo Tañada in leading people's organizations against the forces of Martial Law are captured in an hour-long docu-film by Malu Maniquis that was produced by Sandigan para sa Mag-aaral at Sambayanan (SAMASA) Alumni Association, the student political party under which Alejandro ran and won the chairmanship of the UP Diliman University Student Council in 1983.
The docu-film "Lean – In the Line of Fire is the Place of Honor" premiered live on YouTube on August 30, 2021, while the forum was hosted by Alejandro's fellow UP student activist and renowned journalist, Malou Mangahas.
"Lean lived history for us," said Mangahas of Lean Alejandro who was assassinated on September 19, 1987, after announcing a planned nationwide strike against continued military involvement in government even after Martial Law was lifted and a new administration in power. Alejandro was 27 years old. His name is etched on the Bantayog ng Bayani monument.
Mangahas said the film is "a bit of history produced" that shows parallelism in the present-day Philippines where militant citizens are red-tagged, red-baited, and killed.
The documentary took 4 years to finish, revealed filmmaker Maniquis who shared about the difficulties of finding archival video footage and newspaper reports from Alejandro's time as a student and then a full-time activist.
Maniquis pieced together the story of Lean, of his "life well-lived" as a university intellectual who decided to serve the Filipino people and managed to have friends and marriage with campus beauty and fellow activist Lidy Nacpil even as he fought for nationalism and democracy in the Philippines.
Never-before-seen video clips of Lean Alejandro working with activists and meeting people in campaign sorties when he ran for congress before his death, along with interviews of his family, peers, and people he worked with were interspersed with reports on the gains and concerns of the student movement and Philippine society that involved Alejandro's leadership.
"The visual evidence of what Lean lived through… what happened," Maniquis said in the introduction of her new film.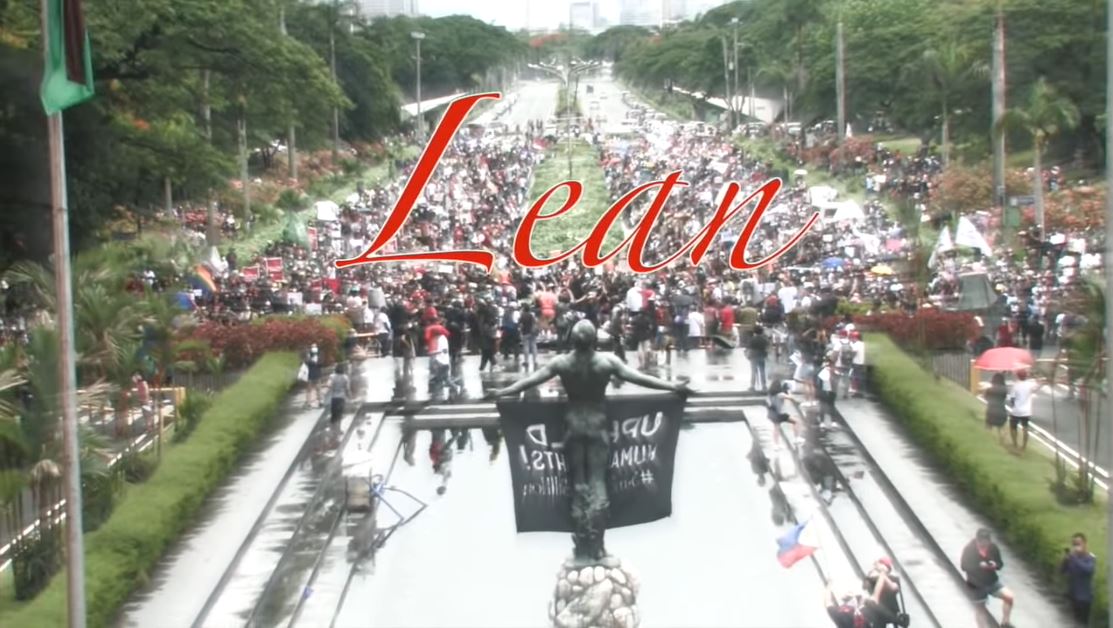 The film's narrative is complemented by Bong Ramilo's haunting film theme as well as selected songs from the hit rock musical, "Lean" produced by the Lean Alejandro Foundation in 1997 with libretto and music by Gary Granada and a cast led by the most popular names in the independent music scene: Chickoy Pura (The Jerks) as Lean, Cooky Chua (Color it Red) as Lidy, Bayang Barrios as Ka Bobby, Noel Cabangon as Edward, and many more.
"Lean, The Musical" songs shown in the film from performances in the original 1997 staging and later on by the UP Repertory and UP Dramatista include an alternative version of the university anthem, "UP Naming Mahal", the "Iskolar ng Bayan", "Kung Hindi Ngayon, Kailan Pa", and "Lean".
Maniquis says she chose the songs to illustrate the challenges -even death- that faced activists like Lean who only wanted to speak out against injustices and help people make better lives in the Philippines.
Lean's widow, Lidy, said the new revealing of Alejandro's life and times is directed to the youth – the young who need to know history so they can move forward, enlightened and emboldened to make history themselves.
WATCH the Lean documentary here and share this story to inspire more Filipino youth to make history.
Good News Pilipinas is celebrating its 15th Anniversary in 2021 by giving away prizes! Subscribe to our Good News Pilipinas! TV YouTube channel and enter the raffle by sending us an email to editor@goodnewspilipinas.com
Facebook Comments