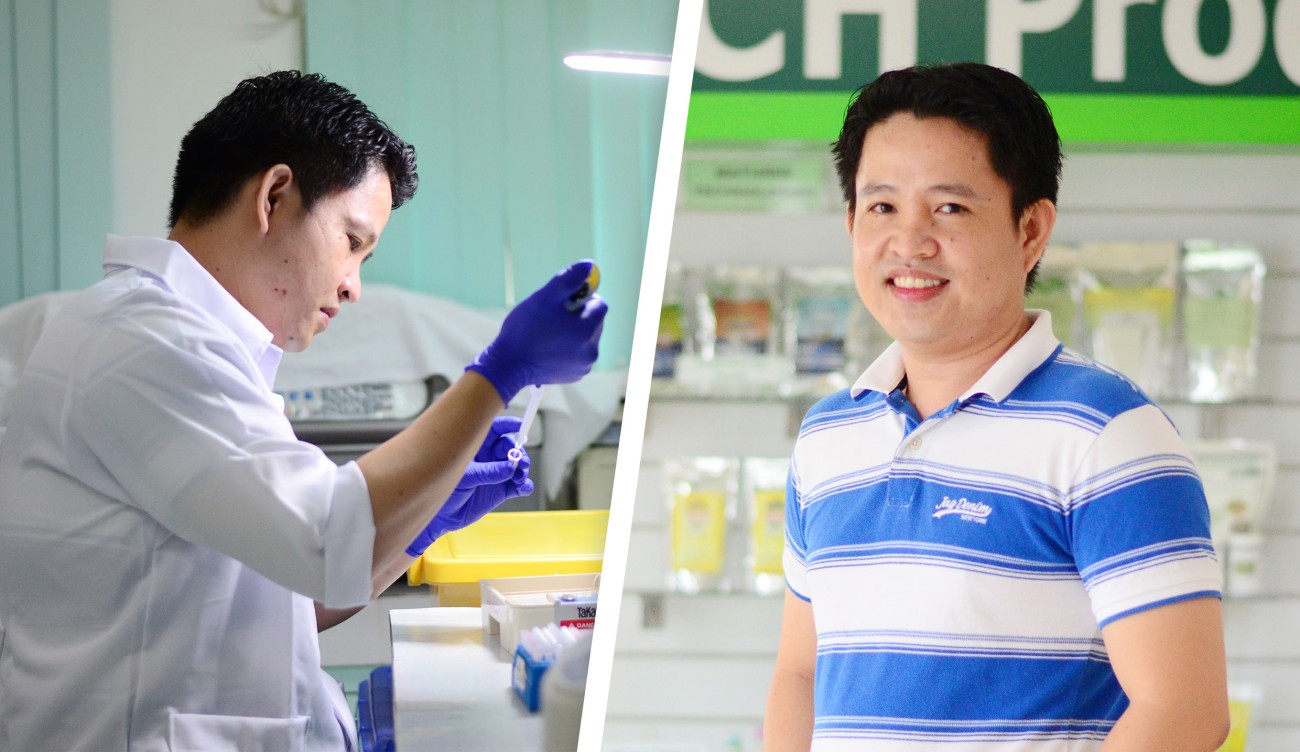 University of the Philippines Los Baños (UPLB) researcher Dr. Rodney Perez is the first Filipino to win the Young Asian Biotechnologist Prize awarded by the Society for Biotechnology in Japan (SBJ).
UPLB announced that the National Institute of Molecular Biology and Biotechnology (BIOTECH) senior university researcher is the first award recipient from the Philippines.
The Filipino scientist was honored by the SBJ for his exemplary research in food microbiology, microbial technology, and biotechnology. Dr. Perez has worked at BIOTECH for over five years and has spent the last ten years studying and researching microorganisms and bacteriocins.
"It is really a great honor to be the first Filipino recipient of this highly prestigious award. This award is a huge honor not just for me but also for my family, colleagues at BIOTECH, and even for the UPLB community, as well," Dr. Rodney Perez said in the UPLB report on June 3, 2021.
Dr. Perez plans to harness the power of microbes for the benefit of mankind. The UPLB researcher's current study utilizes bacteriocins from lactic acid bacteria against mastitis infection in dairy animals.
The project hopes to assist Filipino dairy farmers in reducing the usage of clinical antibiotics as mastitis infection poses a high risk of antibiotic contamination in milk.
"The idea that my research will, one day, make a significant and meaningful impact on the lives of ordinary Filipinos, motivates me. This can only happen if I generate effective products out of my research, which I truly believe will happen in the very near future. Any award or recognition is just a bonus," Dr. Perez adds.
Dr. Perez, along with other UP researchers dominated the 2020 Outstanding Young Scientists of the Philippines awarded by the National Academy of Science and Technology (NAST).
Perez was earlier awarded the JSPS Postdoctoral International Fellow in 2017, Outstanding Teacher of the Visayas State University (VSU) for school year 2015-2016, and Philippine Senate Academic Excellence Award in 2004.
Dr. Rodney Perez graduated cum laude in BS Food Technology from VSU in 2004. He earned his PhD Microbial Technology and his MS Bioscience and Biotechnology from Kyushu University as a Monbukagakusho scholar of the Japanese government.
The Young Asian Biotechnologist Prize award by the Society for Biotechnology, Japan is given to young scientists in Asia under 45 years of age who have outstanding accomplishments.
Dr. Perez is set to receive the award at the 73rd SBJ Meeting on October 27.
Eight Philippine university scientists have been named to the 2021 Asian Scientist 100 which honors outstanding researchers in the region.
SEND CONGRATULATIONS in the comments below to Dr. Rodney Perez, of the University of the Philippines Los Baños, the first Filipino to win the Young Asian Biotechnologist Prize awarded by the Society for Biotechnology in Japan!
Good News Pilipinas is celebrating its 15th Anniversary in 2021 by giving away prizes! Subscribe to our Good News Pilipinas! TV YouTube channel and enter the raffle by sending us an email to editor@goodnewspilipinas.com
Facebook Comments