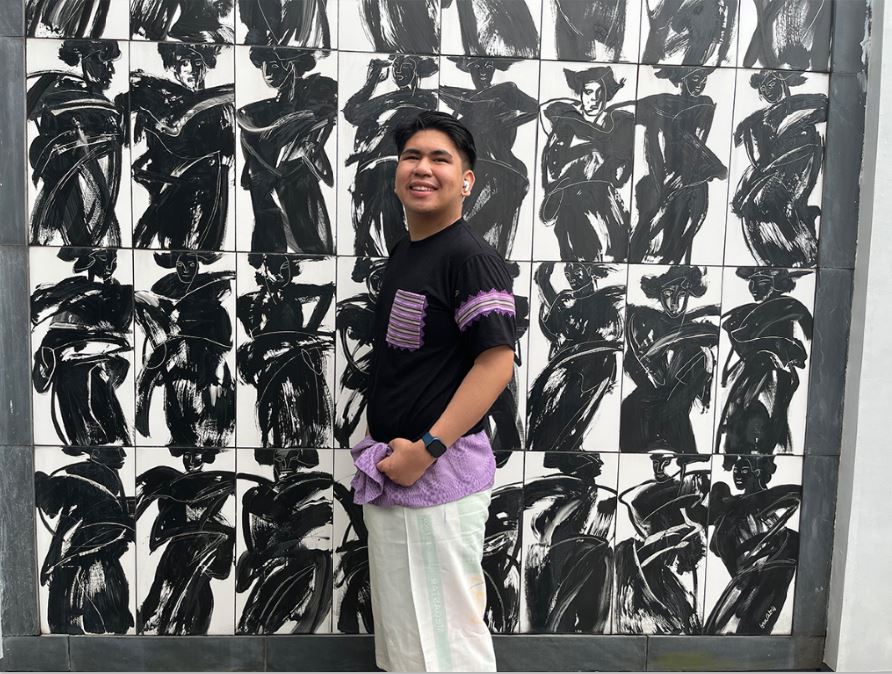 University of Santo Tomas (UST) nursing student Qjiel Mariano has been accepted into the Clinton Global Initiative University (CGI U), a United States-based international program for the next generation of leaders and social entrepreneurs.
The UST student pitched the multi-award-winning Ladders to Literacy program of his Streets to Schools organization to get accepted into the Clinton Foundation program which admits students who have the potential in scaling community solutions into global movements.
Mariano is among the more than 400 students from over 200 schools and 70 countries comprising the CGI University Class of 2022 undergraduate and graduate students who will be given training and mentorship opportunities, access to a wide range of international experts and change agents, and networking and events with their peers.
The Filipino student was one of the over 1,000 alumni and student guests at the CGI University Annual Meeting on April 11-13 welcomed by former U.S. President Bill Clinton, Hillary Clinton, Chelsea Clinton, and the current U.S. First Lady Jill Biden.
Mariano shared with Good News Pilipinas how he was impressed with Jill Biden saying, "Sometimes I think the most courageous thing we can learn to do is lean on our communities. And I think that's what we give to each other."
He also appreciated Bill Clinton's address exhorting everyone, "We must work together in creating a culture of possibility in a world hungry for hope."
The CGI University program is mostly virtual and would therefore allow Mariano to stay on track with his nursing studies at the UST in Manila. The online classes are held from 12am onwards, Philippine time, but Mariano remained undaunted.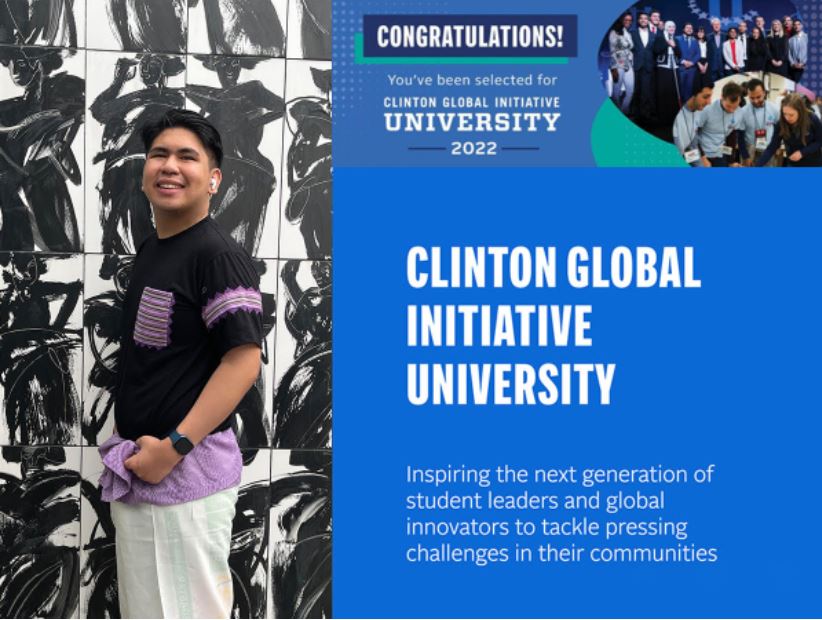 "I believe it is a challenge to learn how to balance my time as the world's problems won't slow down for us. I know this opportunity may help us gain the knowledge and experience to tackle these issues with evidence-based practices and exchanges from experts in the field so despite my heavy workload in college, I believe there should be an equal amount of urgency in finishing this program as it allows us to solve social issues and promote social good!"
Mariano credits all the international achievements such as the George H.W. Bush Inspiration Honors and Education Hero Award by Youth Service America in helping shape his youth organization, Streets to Schools.
The Streets to Schools founder presented the following achievements and updates about its project:
In just a span of two months, the organization has established 17 chapters all over the Philippines to create opportunities and bridge divides among children and community issues that matter to them
Throughout the past months, chapters of Streets to Schools have provided aid in Metro Manila, Mindoro, Tawi-Tawi, Bulacan, Iloilo, Leyte, Benguet, and more through grassroots activism and micro efforts that put children and youth in the center of change.
Publication of e-storybooks such as Literate Lila and Alamat ng Alitaptap
Targeting simultaneous storybook creation programs in several regions of the country
Ladders to Literacy program is currently establishing its international presence in Canada, Japan, Thailand, Indonesia, and Singapore
Streets to Schools USA kickstarting with a general assembly this May 3 (10 am in PH time) at the University of California Santa Barbara
The group currently hosting a webinar series called "Word on the Street" which features youth leaders all over the world who helped shape the Ladders to Literacy project and Streets to Schools into what it is today
Good News Pilipinas is a Lasallian Scholarum Awardee. TELL US your good news story tips by messaging GoodNewsPilipinas.com on Facebook, Twitter, Instagram, or e-mail editor@goodnewspilipinas.com and WATCH Good News Pilipinas TV YouTube & Good News Pilipinas TikTok for more Filipino Pride stories!
Facebook Comments