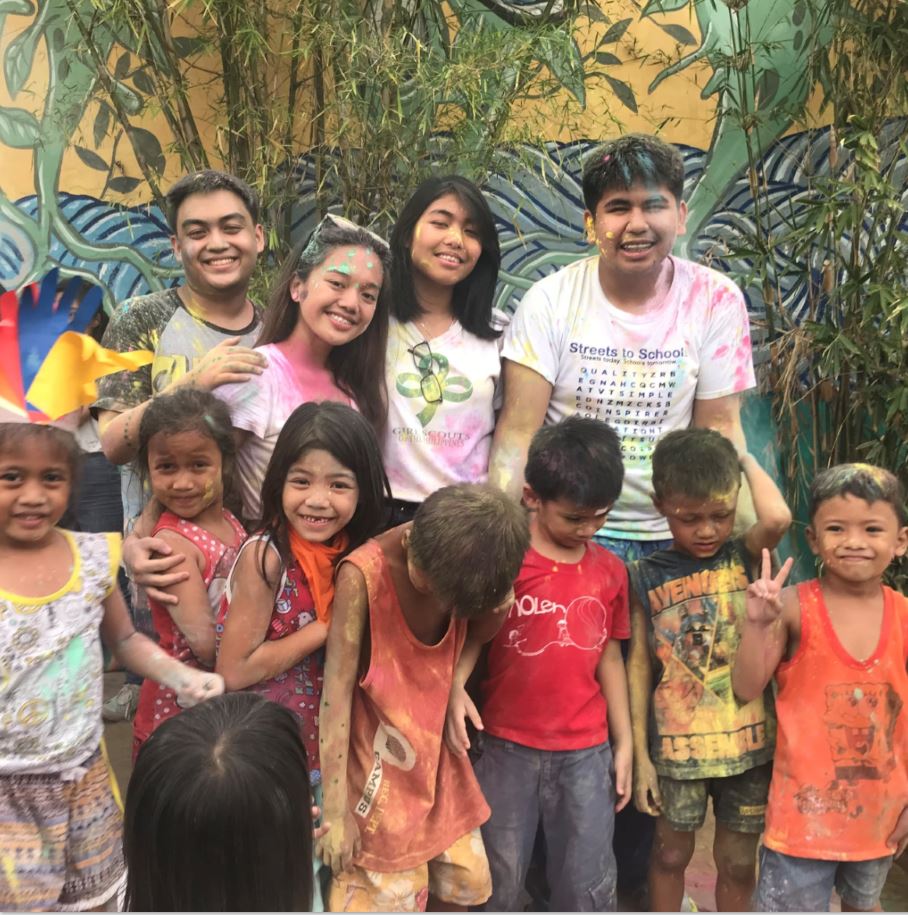 University of Santo Tomas (UST) student Qjiel Mariano has been recognized as an Education Hero by Youth Service America (YSA).
The second-year UST Nursing student was announced by YSA on February 12, 2021, as the recipient of the YSA's Everyday Young Hero Awards' champion of quality education.
The 19-year-old Mariano was awarded for his work to provide quality education to children through his project Ladders to Literacy, a community initiative to teach children to read and write and measure it by having them publish their own storybooks.
YSA describes the achievement of Mariano: "Qjiel and his team created Ladders to Literacy to help youth identify the needs of their communities and create a book that advocates for the fulfillment of the 17 SDGs. Not only has the program helped increase youth literacy rates, but it has also provided youth with the invaluable opportunity to advocate for the implementation of the SDGs in their own way.
"Qjiel is especially proud that this program is executed through a multi-sectoral approach as volunteers, parents, children, NGOs, and more collectively co-learn to solve existing problems at the local, regional, and national levels."
Qjiel Mariano told GoodNewsPilipinas.com how his university education is helping him with his mission. "I am able to apply what I learn in our course, Community Health Nursing, in the initiatives I have been doing," he said.
The UST student aspires to be a champion for public health to help aid the country recover from the COVID-19 pandemic through health education, literacy, and campaigning for the rights of children.
In 2016, at 15 years old, Qjiel founded Streets to Schools, a youth-run organization that empowers impoverished Out-of-School Children and Youth with opportunities to go to school, to work toward achieving the United Nation's Sustainable Development Goals (SDGs), and to create a lasting impact in their community. To empower youth, Streets to Schools had launched a number of initiatives, including Alitaptap (Firefly Childs Rights Gaming App), and SDG short film competitions.
Qjiel works alongside different stakeholders from communities across The Philippines, creating chapters of Streets to Schools that engage and impact indigenous youth, children in and out of school, and families. Even during the COVID-19 pandemic, he has rallied numerous efforts to be able to provide radios, hygiene kits, school kits, and more to ensure that distance learning can thrive among those left behind the most. Qjiel recognizes that the success of one SDG positively contributes to the attainment of others and shows that through his work, all young people can contribute to their achievement.
More UST students winning international recognition include Journalism student Alodia Berzel Laguardia who won a press award at the Asia World Model United Nations in Bali, Indonesia, and an all-female crew composed of senior Communication Arts students who made the finals of the Lift-Off Global Network Sessions (LOGNS) of the United Kingdom and Hollywood.
SEND CONGRATULATIONS in the comments below to UST student Qjiel Mariano for being named an Education Hero by Youth Service America.
Are you a Proud Filipino? Get more good news stories on Filipino Pride! Subscribe to GoodNewsPilipinas.com and our YouTube channel: Good News Pilipinas! TV
Facebook Comments