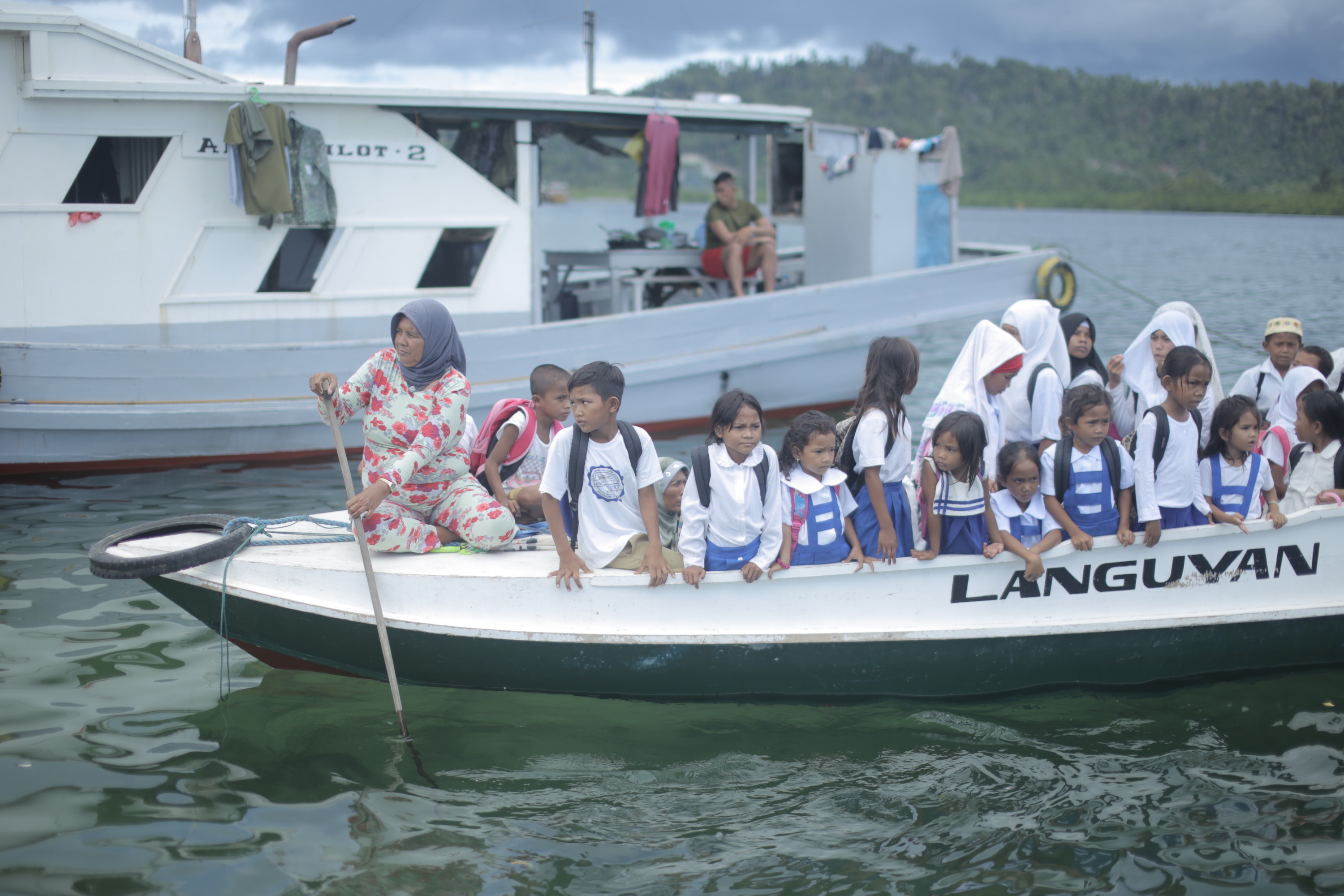 Whenever we see children who are not doing very well in their studies, we sometimes automatically think it's their fault—poor study habits, lack of interest in school, laziness. But often, we fail to see other serious factors that could affect a child's school performance.
In the case of the children of barangay Darul-Akram in Languyan, Tawi-Tawi, the problem was the limited options to travel safely to school.
In the past, the kids of the barangay had to travel on fragile, rickety boats to cross a river about 60 to 100 meters wide, sometimes infested by crocodiles, and became dangerous during the rainy season. And so instead of risking their children's lives, parents often decided to keep their children home. In effect, absenteeism, especially during the rainy season, was a major problem. Dropping out of school in the middle of the school-year was also common. Consequently, many of them are unable to complete basic education. The problem was even more pronounced among the Badjao students in the community.
Vincent Durie, together with his fellow young leaders called Tau-Spartan (for Tausug-Spartan) from Tawi-Tawi, recognized the problem and decided to do something about it.
As a fellow of the Bangsamoro Young Leaders Program–Leadership Communities (BYLP–LeadCom), Vincent started the "Bangka ng Karunungan" (Boat of Knowledge) project. BYLP–LeadCom is a program developed by Ayala Foundation, in partnership with the ARMM regional government and the Eisenhower Fellows Association of the Philippines, as a way to empower young leaders from the five provinces of the ARMM to implement projects that address urgent community needs.
"We talked to teachers, parents, barangay leaders and other members of the community and found out that this was one of their biggest concerns. Traversing the river to get to school was an everyday risk the children had to take. And the presence of saltwater crocodiles made it even worse," said the leader of Tau-Spartan, the 23-year-old Vin-cent.
Together with other stakeholders, Tau-Spartan was able to secure a grant for a two-engine boat from the local Bureau of Fisheries and Aquatic Resources (BFAR).
They named the boat "Bangka ng Karunungan", fulfilling a two-pronged objective of helping both high school students and grade school pupils go to school safely, while providing the fishing community an alternative means of livelihood during off-school days and during hours when the children are still in class.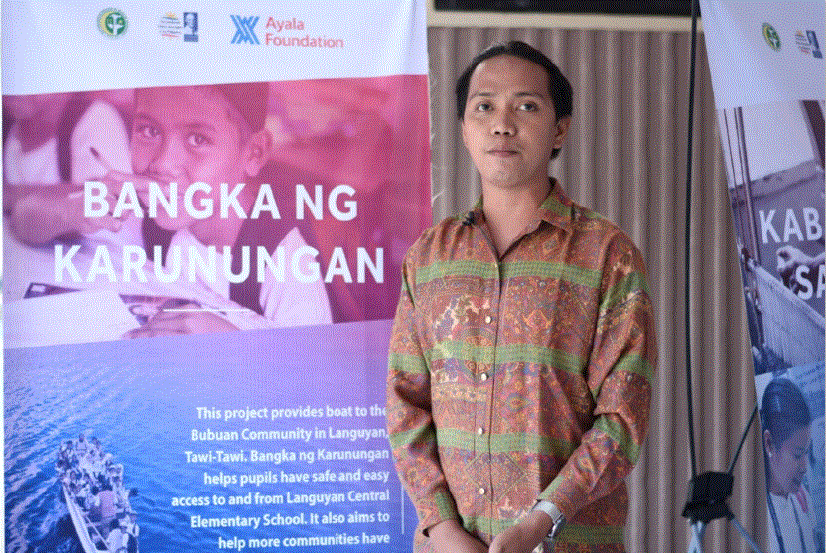 With capacity to ferry at least thirty people in one trip, it plies the route from the island barangay to the area near the school, at least thrice a day, thus enabling children to reach school safely and on time.
Today, 99 percent of the children from Darul-Akram are logging in regular classroom hours. The school and the barangay have also agreed to collaborate on maintenance and repairs of 'Bangka ng Karunungan.'
In the meantime, Vincent and his LeadCom cohorts are looking for other ways to expand the project in the area of livelihood, together with their partners. "This is our group mind set: 'Don't tell people your dreams. Show them,'" Vincent says, as he con-tinues to encourage students, particularly the Badjao, to stay in school.
What's more, "Bangka ng Karunungan" emerged as one of the big winners in last year's Ten Accomplished Youth Organizations Awards.
For years, Ayala Foundation has been actively empowering young leaders nationwide. Aside from the Leadership Communities program, it also implements the Ayala Young Leaders Congress, an annual congress for some of the country's top student leaders; and the Filipino Young Leaders Program (FYLPRO), which serves as a bridge between young Filipino American leaders and the country of their ancestry.
If you have a Filipino Pride story to share or you want us to cover, tag us on social media with #GoodNewsPilipinas
Like, Follow, Subscribe to GoodNewsPilipinas.com Facebook, Twitter, Instagram, Good News Pilipinas! TV on YouTube, new story notifications and e-mail newsletters for updates on more Filipino Pride stories.
Facebook Comments