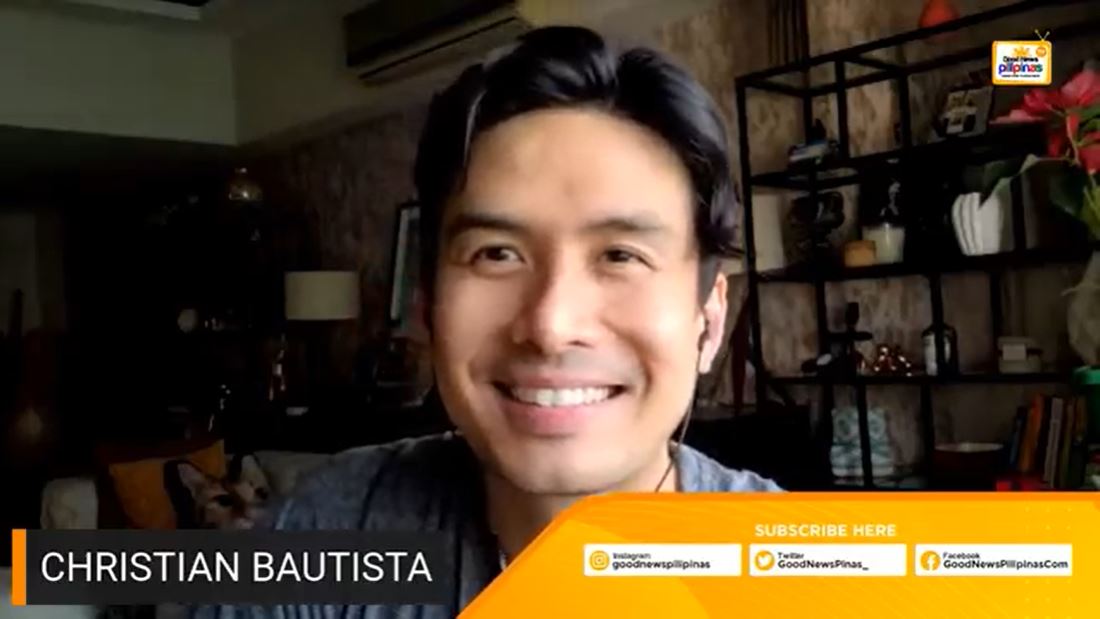 Let's watch Asia's Romantic Balladeer Christian Bautista talk about his new song collaboration, share love advice, and more in an exclusive interview on Good News Pilipinas! TV YouTube channel.
Bautista, one of the Philippines' most beloved singers, has captured the hearts of listeners in the nation and around the world through his soulful voice and charm.
Fittingly known as "Asia's Romantic Balladeer", the Filipino and Asian music icon continues to be an inspiration to many by serenading fans with new music and helping noble causes even in today's challenging times.
The multi-awarded Filipino singer, actor, and host joins Good News Pilipinas! TV anchor Trixie Esguerra of Positivitrix in the second episode of the new series, "Filipino Pride Newsmakers".
In the episode, the Filipino superstar bared his thoughts about the song "Everybody Hurts", his latest collaboration with Asia's Limitless Star Julie Anne San Jose under Universal Records.
Two of the nation's most iconic artists collaborated on the new self-love anthem with themes such as perseverance and positivity – perfect for listeners who may need a timely reminder to stay hopeful and optimistic even in the difficult moments of life.
Just in time for the month of love this February, Asia's Romantic Balladeer also revealed his advice for couples and shared how he was able to channel his past heartaches and emotions into acting and creative potential as a performer.
In the interview, Bautista gets candid about his career plans for 2022 and whom he can collaborate with next. He also describes what is keeping him inspired to make new music and perform, along with his upcoming projects.
Christian Bautista excitedly shares that he will be performing on stage once again for his upcoming tour in the United States with fellow Original Pilipino Music artists Erik Santos and Asia's Phoenix Morissette, the first singer featured in the premiere of the Filipino Pride Newsmakers series.
Fans can also watch Christian Bautista and his performances on the weekend musical variety show "All-Out Sundays" which airs every Sunday on GMA Network.
The new episode is part of the series introduced as the "Filipino Pride Newsmakers" which features live interviews with personalities from the Philippines and around the world who are making good news headlines for making every Filipino proud.
The series will also feature candid interviews with Moy Ortiz of The CompanY, top singer-songwriter Trina Belamide, indigenous peoples advocate Bayang Barrios, world-class toy designer Quiccs, wealth management guru Chinkee Tan, and Liter of Light Filipino innovator Illac Diaz.
WATCH THE PREMIERE of the exclusive interview with Asia's Romantic Balladeer Christian Bautista on Friday, February 18, 2022, at 3 PM, and SUBSCRIBE for notifications on more fresh video content on the Good News Pilipinas! TV YouTube channel this 2022!
TELL US your good news story tips by messaging GoodNewsPilipinas.com on Facebook, Twitter, Instagram, or e-mail editor@goodnewspilipinas.com and WATCH Good News Pilipinas TV YouTube for more Filipino Pride stories!
Facebook Comments