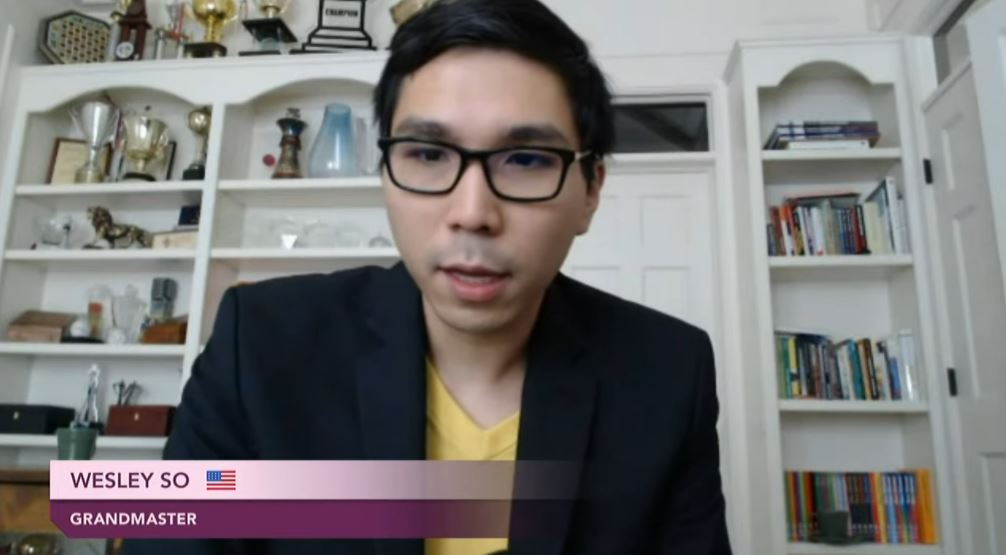 Wesley So has won the Chessable Masters title, his third win in the ongoing Meltwater Champions Chess Tour.
The Philippine-born chess Grandmaster playing for the United States defeated Liem Quang Le of Vietnam on August 8, 2021, after two days of the event finals.
Wesley So dominated the first finals day, 2.5-0.5, and afterward executed a draw, 2-2, to claim the title and the $30,000 prize money.
The Chessable Masters title held from July 31 to August 8 is the third event in the ongoing Super Grandmasters online competition won by So. His first two titles were the Skilling Open and the Euro Opera Rapid, both won by So at the expense of current world No. 1, Magnus Carlsen of Norway.
Carlsen did not compete in the Chessable Masters as he is playing in the FIDE World Cup.
The win by So brings him closer to the No. 1 spot in the overall tour rankings which Carlsen leads. Separated from Carlsen by only 34 points, the Filipino American has earned 257 points and $179,580 prize money while the Norwegian has accumulated 291 ranking points.
Wesley So was No. 1 on the leaderboard in the Chessable Masters preliminaries, defeated Grandmaster Jorden Van Foreest of the Netherlands in the quarterfinals, and won against Vladislav Artemiem of Russia in the semifinals.
The last of the 9-tournaments series of the Meltwater Champions Chess Tour before the finals is the Regular #6 which will run from August 28 to September 5. It carries a $100,000 prize money.
The top 8 in the Meltwater Champions Chess Tour rankings will compete for the $300,000 prize money in the finals scheduled from September 25 to October 4.
SEND CONGRATULATIONS in the comments below to Wesley So for winning the Chessable Masters, his 3rd title at the ongoing Meltwater Champions Chess Tour!
Good News Pilipinas is celebrating its 15th Anniversary in 2021 by giving away prizes! Subscribe to our Good News Pilipinas! TV YouTube channel and enter the raffle by sending us an email to editor@goodnewspilipinas.com saying what you like about our site.
Facebook Comments