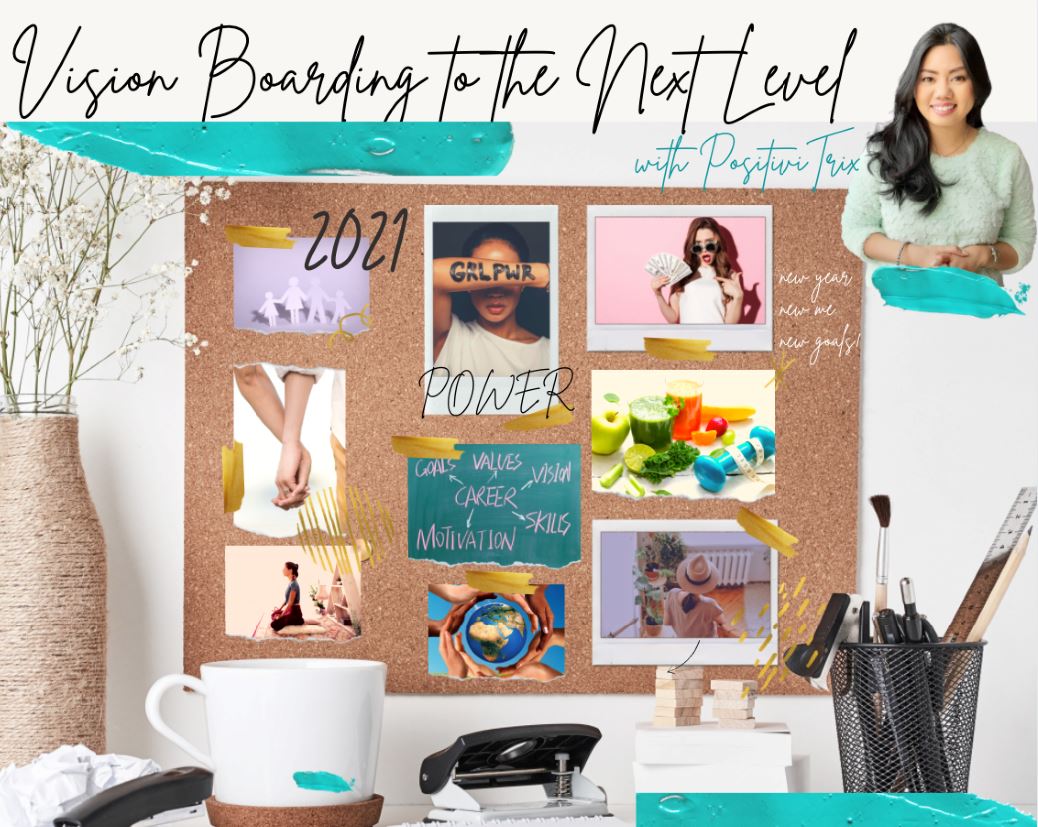 What do you think about YOUR 2021?
Last year, you have probably experienced the most challenging year of your existence.
For some, it was so much of a struggle to the point that they can't even bring themselves to believing that 2021 will be a lot better. It doesn't help either when the majority of media, fortune tellers around the world, and articles that pop out of their screen would say that the world will have it worse this 2021.
What's your take on that?
Do you also believe that this year will be more challenging?
Or you'd rather connect deeper to the Creator and see 2021as the year you bounce back?
I cannot tell you how this year will really be for you. I can only tell for myself. But one thing I am certain of is that how your 2021 will be is highly dependent on you!
That will depend on how you started the year visualizing the next 365 days of your life. It will depend on your 2021 power statement and your list of inspired actions!
You see, I believe that life is and will always be beautiful!
You were meant to be in this world to experience joy, love, and peace- despite all the disasters, pandemics, betrayals, financial challenges, and heartaches.
And life becomes more beautiful when you let go of what you cannot control and focus on what you can control.
That includes what you think, what you feel, and what you do with your time here on Earth!
All of these start by making that decision on how you are going to live your life!
Are you focusing on love this 2021?
Is your 2021 all about perseverance for you?
Are you highlighting happiness this year?
Are you eyeing stronger faith?
Or will your goals revolve around Innovating yourself?
Now if you haven't really thought about your power words for this year, here are some of my guide questions to help you move forward so you can set your intentions and visualize your 2021 better.
In your journal or notebook, or mobile phone even, I want you to write down the worst things that you experienced during 2020.
Now I want you to also write down the best things that you experienced during 2020.
Looking at your worsts and your bests in 2020, making sense of this all, answer these:
What is the Universe telling you?
What is it that your Creator is making you realize?
What is God making you see?
You see, life is always Happening for you and NOT to you. This powerful statement by Tony Robbins made me stay sane in 2020.
Whenever I feel down or disappointed that things don't go my way, I just have to remember that, and automatically, I feel grateful that things don't go my way all the time.
Whatever the Universe throws at you, that is a gift.
If you want peace, joy, faith, you have to believe that all these trials that you keep on having are gifts that are necessary for your transformation.
Look back at your 2020, the worst part was necessary to bring you to the best part.
Now I want you to sit comfortably, relax, breathe well. Start to inhale and exhale. Do it 3 times.
When you feel more relaxed, proceed with this powerful reflection.
Knowing how 2020 impacted your life…
I want you to listen to what your heart will be telling you.
Ask your heart…
What is it that you want the most this 2021?
Why do you want that particularly for 2021?
What feelings are you longing for?
What feelings are you craving that makes you want that desire for 2021?
How do you see that feeling that you want to be aligned to every aspect of your life?
Listen to your heart's desires. Do not filter. Do not think hard. You don't have to justify it. All you need to do is ask your heart.
Because the heart does not lie.
The heart exactly knows what it needs.
Now tap into your higher being…
Ask your higher self….
Say "Knowing what I know now, Tell me, higher self…
Where should my focus be this 2021?
What should I be nurturing this 2021?
What should my 2021 be all about?"
Enjoy the next minute to bask in silence and wait until you hear that voice that speaks in one word, one sentence, or even one paragraph on how your 2021 will be, as decided by you.
You see, how your 2021 will be is not fully dependent on our government, on your boss, even family or partner. It is fully dependent on you. And on what you have decided it to be.
So, what do you think about your 2021?
If you can paint me a picture of it, how does it look?
If you can feel it now, how does it feel?
If you found value in the simple exercises you did in this article, you might want to go all in and join me in my 100th Vision Boarding to the Next Level happening on January 15!
P.S. Early bird participants get a chance to win 1 of the 3 Ogawa Wellness at Home packages worth PHP7,999.00 each! Read about the workshop here.
Trixie Esguerra is the Philippines' Vision Board Coach and Good News Pilipinas TV anchor.
Want to know how to be a Proud Pinoy? Like, Follow, Subscribe to GoodNewsPilipinas.com, and our socials Facebook, Twitter, Instagram, Good News Pilipinas! TV on YouTube, for new good story notifications and e-mail newsletters for updates on more Filipino Pride stories
Facebook Comments