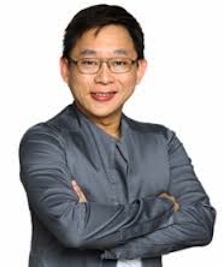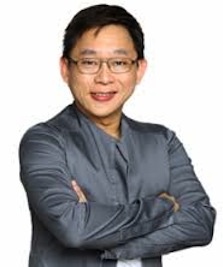 Do you know of anyone who is "naturally" shy?
Or are you, yourself, "naturally" shy?
My question for you is this: What are you so shy about? What do you find so embarrassing about your life? What is it about yourself that you find so shameful?
Are you embarrassed to recite in class because you might give the wrong answer?
Are you ashamed to court a woman because you think that a woman of her status would never entertain an average, so-so guy like you?
Are you embarrassed to offer that product you are selling because you're afraid that people will reject you?
Are you embarrassed to ask for directions because you don't want to people to think that you're stupid?
Are you ashamed to share your ideas in a group, afraid that people will find no value in them? If you find yourself being shy about a lot of things, you need to understand that being shy is a very big hindrance to one's success.
The good thing is, you can overcome it.
How?
Discover the cause
First of all, you need to discover and understand the root cause of your shyness.
We need to dig deep and get to the very roots of the issue. Imagine that your shyness is a tree – only when you take the tree by its roots will you able to completely get rid of it; simply taking out its leaves will not do.
To dig deep and get to the roots of your shyness, you have to look back on your past. One of the biggest reasons why people are shy is because they once heard other people say it about them.
When you were younger, you might have overheard your mother tell other people, "Oh, you're right, my son is very shy, he hardly says anything."
So, it could be that the only reason why you're shy is because you were branded as a shy person.
And because you heard it over and over, you believed it, and became convinced that it's true.
If this is the case, you need to erase this negative lie in your mind, and replace it with positive things that you want to be true about yourself and in your life.
Find your strengths
One way to erase your shyness in your mind is to focus less on your weaknesses and focus more on your strengths.
We all have our own unique strengths. God didn't create everyone exactly the same way. Just like how our bodies are made of different parts, we are all made to have different strengths. Just imagine what it would be like if you only had eyes for all of your body parts – eyes all over, from head to toe. That wouldn't be so nice to look at, right?
So if speaking in front of many people isn't your strength, that's okay. Maybe the strength that God gave you is in writing.
Educate yourself
And if you think there's still a lot for you to improve on your God-given strengths and talents, that's okay too. All you need to do is to make time to train yourself.
Did you know that even before he officially starts his trainings sessions, Stephen Curry is already practicing his shots? So by the time that his training session officially starts, he has already made a total of 100, 150 shots.
Not only that – he makes it a point to shoot only a "swish". Swish, according to Google, is to "sink (a shot) without the ball touching the backboard or rim."
That's how intense he trains. Before, during, and after his official training sessions, he is doing his best. This is why when it comes to the actual basketball game, he is confident in every single shot that he makes.
THINK. REFLECT. REPLY.
What is the root cause of your shyness?
Do you know what your strengths are?
Are you training yourself to be a master in your strengths and skills?
Facebook Comments