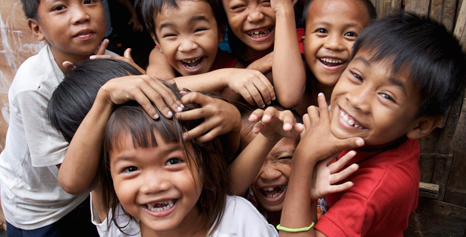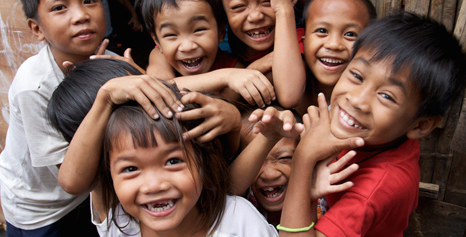 If there's one trait that the Filipinos are known for, aside from being hospitable, it's our ability to be happy and stay positive no matter the circumstances. Whether we're weathering strong typhoons or simply surviving the horrible Metro traffic – Filipinos still find a reason to smile.
Early this year, the Philippines was named the third happiest country in the world by Gallup International, scoring a "plus 84" which made us third after Colombia and Fiji, the leader.
Aside from the general sentiment, we also ranked fifth in the economic optimism index, which translated to 42 percent of Filipinos believing that 2018 will be a year of economic improvement for their household.
Presidential Spokesman Harry Roque Jr. in a statement can be remembered welcoming the results of the study, saying "we Filipinos are known as a happy, resilient people. We even manage to smile amid difficulties. It is therefore not surprising that we rank high in the global happiness index."
Mid this year, the United Nations' annual World Happiness Report showed that the Philippines ranked 71st among 156 countries included in their studies. The outcome was based on six key variables: Income, healthy life expectancy, social support, freedom, trust, and generosity. The report is a major survey of the state of global happiness, which ranks participating countries based on their "happiness levels."
But what makes Filipinos truly happy? History shows that Pinoys generally attribute their happiness to two reasons: Food and faith.
"Food is very important to Filipinos. It's ingrained in the Filipino psychology where having food on the table is equated to survival. Which is why it is very important for most households to ensure that their family gets to eat at least three times a day. To enjoy a meal five times a day is like the ultimate happiness, which makes Filipinos feel like they are being given a bonus," said Dr. Shiela Marie Hocson, Far Eastern University Guidance and Counseling Director.
Hocson, who is also the president of the Philippine Guidance and Counseling Association, shared that a satisfied hunger brings out a general positivity among Filipinos which helps them establish a positive connection with the family and the community.
"This is also a big part of the reason why Filipinos are generally happy. We want to connect with our family, with society as a whole because we want to make sure that we have people to lean on to during difficult times. This trait makes us friendlier and open to people around us, which makes us better neighbors compared to other nationalities."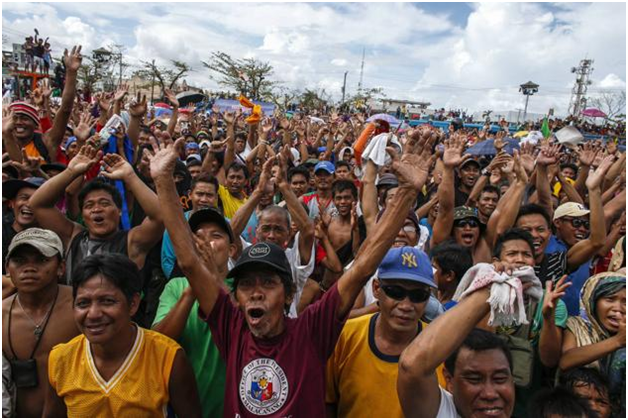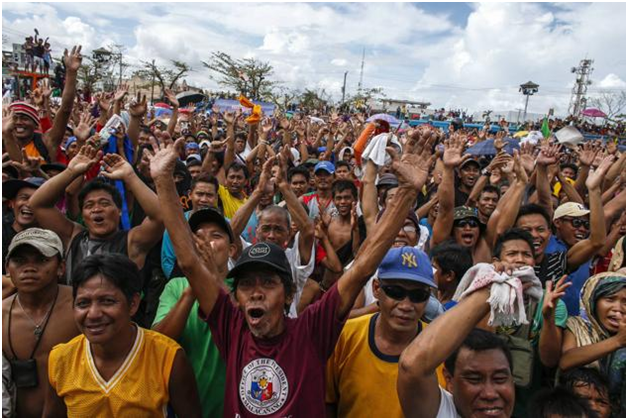 Power of faith
Filipinos, who are mostly Catholics, can also attribute the general sense of happiness to their faith. In a way, challenges faced can be overcome as long as they have faith, with a higher power watching over one's well-being, believing that all obstacles are tests of faith and overcoming it will be the ultimate reward.
A major testament of this belief are the various colorful town fiestas celebrated all over the country, where most celebrations happen after a long and difficult ordeal, while the positive results are rewards attributed to God.
For example, in Lucban, Quezon, their colorful town fiesta is a part of their culture and livelihood, connecting it to good fortune and reason for celebration.
"Lucban is famous for its colorful San Isidro Pahiyas (which means 'to decorate') Festival, the town's festive way of giving thanks for a bountiful harvest. Lucban, like the rest of Quezon, is considered an agricultural town, blessed with rich soil thanks to 288 days of rain a year. Farmers would bring their produce in the church so they can be blessed by San Isidro Labrador, the patron saint of farmers. Through the years, the tradition has become so big that it was decided that instead of bringing the harvests in the church, they would just hold a parade for San Isidro and bless the houses of the farmers," said Fr. Noel Cabungcal, parish priest of San Luis Obispo Church.
The Pahiyas Festival has become so big, and brought in so much joy to the town folks, that they decided to "spread" the happiness by showcasing the colorful event almost 365 days a year.
Though Filipinos are indeed a happy bunch, experts have also pointed out a reason that could dampen the air of positivity.
"Stress is a big factor that can affect the general happiness of Filipinos. Financial issues, in particular, is a major issue that can put a strain in relationships and our positive outlook in life," said Hocson.
Despite the obstacles, Filipinos seem immune to whatever challenges life throws at them. There will always be a reason to smile, to be happy, and to face life head-on.
(Story from the Manila Bulletin article "Why Pinoys are happy" by Johannes L. Chua and Mae Lorraine Rafols Lorenzo)
Facebook Comments