A 7,344-meters- long continuous painting on canvas that was created to vie for the Guinness Book of World Records as the longest painting has finally found a home in Dapitan, the place where the country's national hero spent 4 years in exile.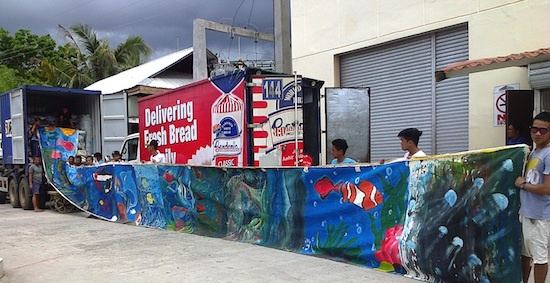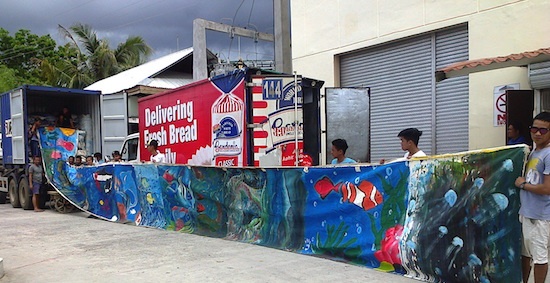 "Fishes of the Ocean," created by over 6,000 young artists across the country from 2006 to 2010, is longer than Mexico's entry at 6,001.5-meters- long.
However, the Philippines eventually lost the title of the "World's Longest Painting" to Mexico after the organizers could not raise enough funds to bring the Guinness adjudicators to the country, according to the painting's initiator and caretaker scenographer Rolando De Leon.
The painting which depicts peace and the protection of the environment has been acknowledged by National Commission to UNESCO Commissioner Joanne Tawfilis, said De Leon.
According to a Rappler report, De Leon is setting up plans to add at least 4 more kilometers to the canvas painting with the help of Mindanao artists to pave the way for it to again vie for the title in 2017.
De Leon adds, "We could even vie for being the longest living painting because 'Fishes of the Ocean' is still intact. I learned that other record holders already lost their works, they were cut into pieces for souvenir. Theirs is only for the record."
The city government offered to adopt the painting after learning of its plight.
"Fishes of the Ocean" will be on public display at Dapitan City's cultural and sports center, according to the city's tourism officer Apple Marie Agolong.
Facebook Comments