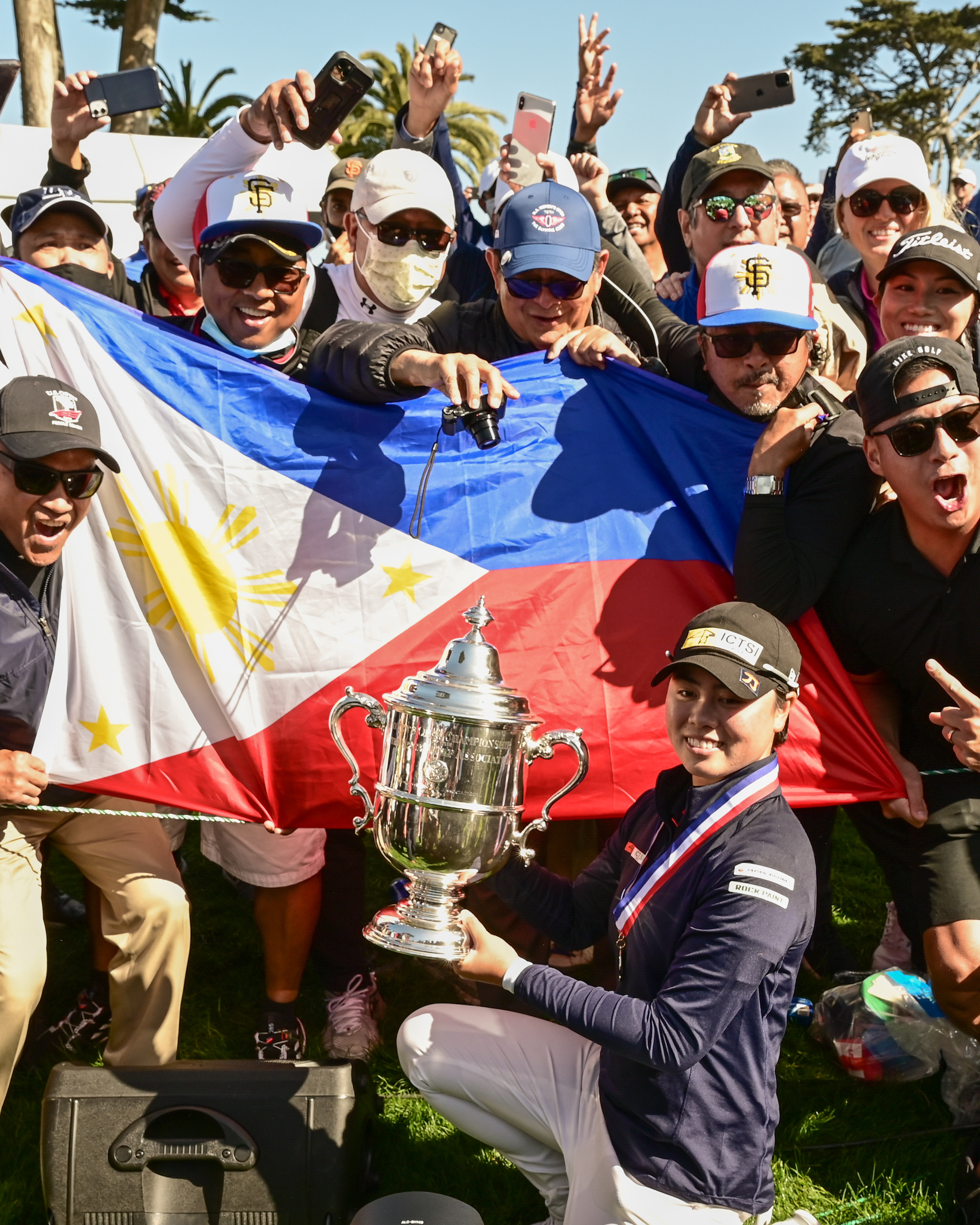 Filipino pride Yuka Saso has zoomed to the Women's World Golf Top 9 rank after her historic United States Women's Open Championship win, bringing her closer to a Tokyo Olympics berth for the Philippines.
The 19-year-old first Filipina winner of the U.S. Ladies Professional Golf Association (LPGA) Women's Open climbed 31 notches on the Rolex Women's World Golf Rankings released June 7, 2021.
Yuka Saso placed 9th ahead of 10th placer Nasa Hataoka of Japan against whom she delivered a dramatic play-off win at the US Women's Open.
The LPGA tour win gave Saso 100 points for a boost to Top 9 from 40th place after playing 33 events including two back-to-back Japan LPGA titles she won in 2020, her first at the NEC Karuizawa Championship which made her the first Filipina golfer to win the Japan LPGA tour and the second at the Nitori Ladies Golf Tournament.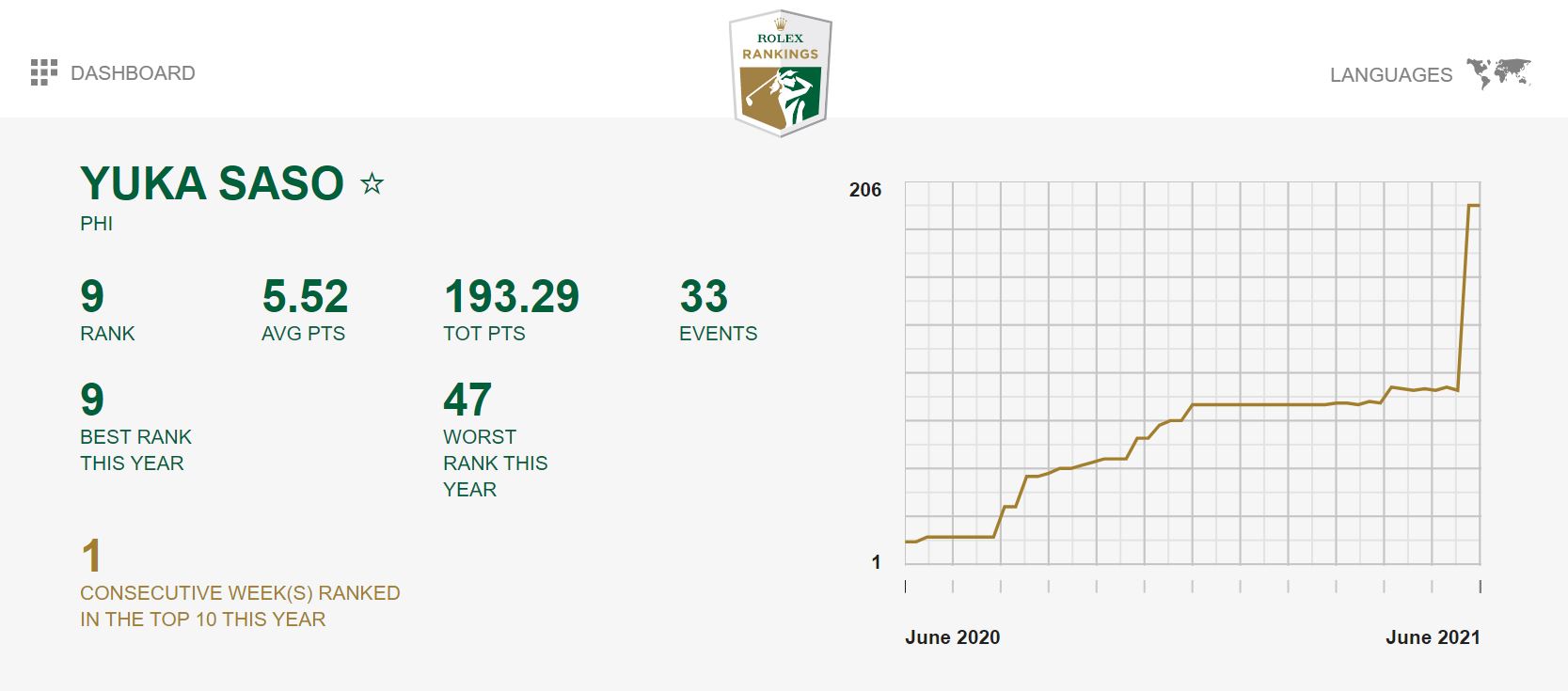 Saso's new world rank is a career-best since she turned professional in 2019 after capturing the Girls Junior PGA Championship in Connecticut which also propelled her to World No. 20 on the Women's World Amateur Golf Ranking.
The Filipino nation is hoping the Asian Games and Southeast Asian Games gold medalist can secure a berth in the Philippines' official delegation to the Tokyo Olympics golf event to be played from August 4 to 7.
Yuka Saso needs to maintain her spot within the top 60 golfers by the end of June 28 to qualify for the Olympics and join 10 other national athletes in the pool. The Filipina golfer is set to play in more tournaments until then.
"I still have to work on it. There are a lot of tournaments coming up, so I'll just get back to work and focus on my next tournament," said Saso in the post-game press conference.
The next LPGA tournaments lined up before the Olympics are the KPMG Women's PGA Championship on June 24-27 and Amundi Evian Championship on July 22-25.
SEND CONGRATULATIONS to Yuka Saso for her climb to the Women's World Golf Top 9 rank after her US Championship win and wish her well as she campaigns for a Tokyo Olympics berth!
Good News Pilipinas is celebrating its 15th Anniversary in 2021 by giving away prizes! Subscribe to our Good News Pilipinas! TV YouTube channel and enter the raffle by sending us an email to editor@goodnewspilipinas.com
Facebook Comments