Ninoy Aquino International Airport (NAIA) janitor Bobby Duarte returned a belt bag containing cash amounting to $4,400 which he found at a terminal rest room which he was cleaning.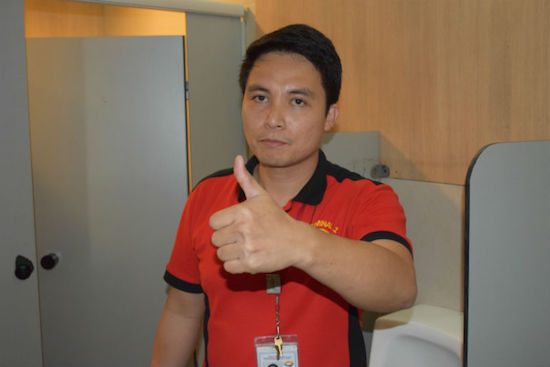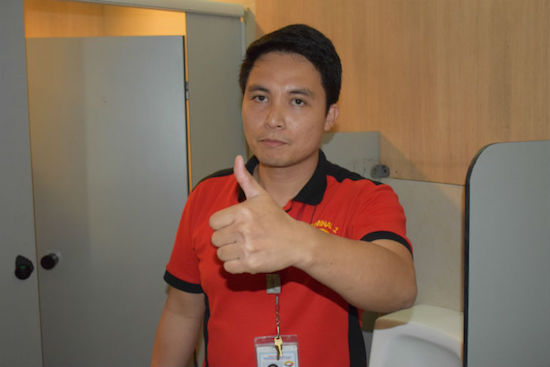 Duarte said he first tried to page the owner of the bag through the airport public address system but when nobody claimed it he dutifully turned over the bag to the NAIA Lost and Found Section.
Personal information inside the bag indicated it was left behind by Filipino-American balikbayan Reynaldo Domingo Bautista, one of the arriving passengers from a Philippine Airlines flight from San Francisco.
Airport police then traced Bautista who was able to retrieve his personal belonging. The owner sought Duarte to personally thank him for returning his bag.
Custodian Duarte has been with the NAIA for 11 years and receives a P12,000 monthly salary. He says he was not tempted to keep the money he found despite his meagre earnings.
"Hindi po ako mayaman subalit hindi naman po ako pinababayaan ng Diyos sa lahat ng aking kailangan (I'm not rich but God provides for my needs)," said Duarte.
The honest janitor will be recommended to the Manila International Airport Authority (MIAA) Praise Board for his exemplary honesty, said Dante Basanta, NAIA Terminal 1 manager.
MIAA regularly commends airport outstanding personnel for exemplary service and behaviour.
Facebook Comments