Diwata I, the first Philippine-made micro satellite, has been turned over to Japan for the target space launch from the International Space Station (ISS) in April.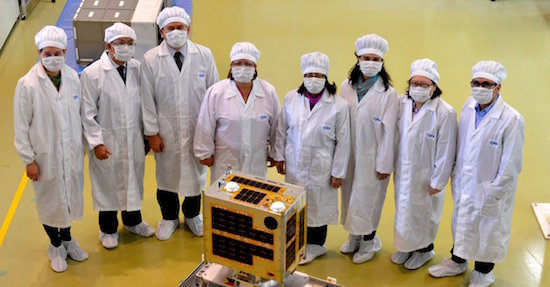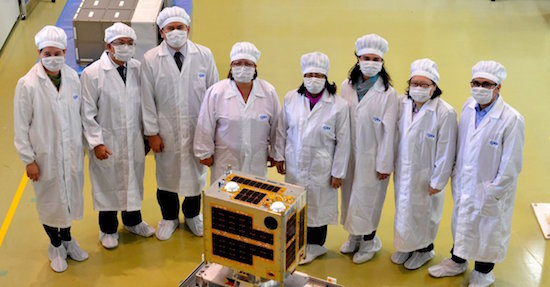 The Philippines handed over the PHL-Microsat-1 on January 13 to the Japan Aerospace Exploration Agency (JAXA), which will facilitate the launch of the 50-kilogram microsatellite.
The JAXA will make final tests on the Diwata before it is turned over the National Aeronautics and Space Administration (NASA) in the United States for the space station deployment.
The microsat is expected to be used to improve the country's weather detection technology, disaster management, forest protection, detection of agricultural growth patterns, and the monitoring of the Philippine territorial borders.
It will carry 3 main payloads used for measurement and detection: a High-Precision Telescope, a Spaceborne Multispectral Imager, and a Wide Field Camera.
It is expected to pass 4 times a day over the country once up in low-earth orbit (400 to 420 kilometers from the ground) at a speed of 7 kilometers per second. Each pass will last around 6 minutes – allowing it to capture up to 3,600 images a day.
The Diwata, one of the two designed, developed, and assembled by Filipino scientists, is seen to be a step towards the Philippine dream to have its own Space Agency.
The second Philippine microsat is scheduled to be launched in 2017.
The local space technology is the product of the thesis studies of young Filipino scientists studying for their Masters program at Tohoku and Hokaido universities in Japan.
The nine young Filipino scientists who built Diwata include UP Diliman's engineering students Juan Paolo Espiritu, Ariston Gonzalez, John Leur Labrador, Menjamin Jonah Magallon, Delburg Mitchao, Julian Marvick Oliveros, and Kaye Kristin Vergel.
The Department of Science and Technology fielded its own senior science research specialists of the DOST's Advanced Science and Technology Institute, Gerwin Guba and Harold Bryan Paler.
Facebook Comments