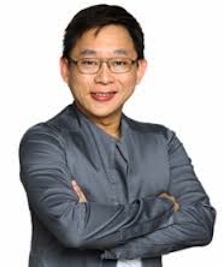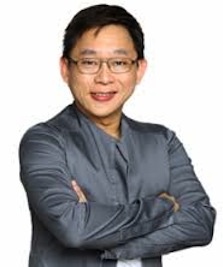 You know you have done everything you can and exerted all your effort yet your boss doesn't seem to notice. It even feels like you need to do more.
Or perhaps you have taken it upon yourself to do everything at home, even if you are already exhausted from work, yet you don't even hear a "Thank You" from anyone.
Perhaps each one of us has experienced being unappreciated by those whom we expect to would do it.
And when we are not appreciated, we feel like all that we have done and do are wasted/amounts to nothing.
A simple "Thanks" can definitely erase any exhaustion, so if this does not exist, then the physical and emotional heaviness doubles.
The first thing we need to do when we are looking or yearning for appreciation from other people is to…
REDIRECT OUR FOCUS
When we have become too focused on what we can RECEIVE, disappointment is not far behind.
This is because we do not control how other people think, thus we cannot INFLUENCE their decision to be according to what we want.
We can only CONTROL our SELF. So, if you are headed toward the path of looking for appreciation, my advice is not to go there. Find a detour and focus on what you can do about it.
Now, as soon as our focus is corrected, what we can do is to…
ASSESS PEOPLE'S PERSONALITY
Don't be quick to judge and conclude that your boss is ungrateful just because he has not appreciated your efforts.
In reality, there are people who ARE NOT VOCAL about what they think or feel. Don't conclude that just because you didn't get a "Thank You" and on top of it, you were given more things to do then it already means that your effort was not enough. It might just be that his way of appreciating you and letting you know that he really liked your work is to give you more work, because he knows you can do it.
And when we understand that not all people can easily give verbal encouragement, we can…
INFLUENCE THEM TO BE APPRECIATIVE
When you know that it is difficult for a person, say your spouse to be expressive with words, you can start a FAMILY TRADITION that will train your spouse to be more vocal in appreciating things. Appreciate them frequently, because one reason others are not too appreciative could be because no one has ever shown appreciation to them, so they don't know what it looks like.
What you can do is to SHARE something that each one of you could be thankful for. You can start once a week, and then adjust accordingly.
Initiate the activity and be the GOOD EXAMPLE. Don't force them, but rather be encouraging. 
It's a helpful practice, which can eventually become a HABIT with everyone in the family.
THINK. REFLECT. APPLY.
Are you longing for the words "Thank You" from your family or workmates/boss?
What do you do to continue to be motivated even though you are not appreciated?
What can you do to influence other people to become more appreciative?
Facebook Comments