Filipino actress Jaclyn Jose bagged the best actress at the Cannes film festival for her mesmerizing performance as a slum matriarch who falls prey to corrupt police.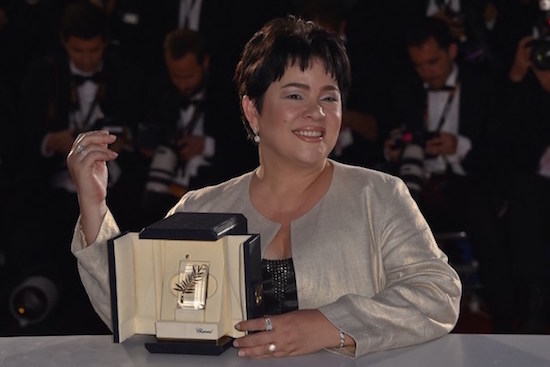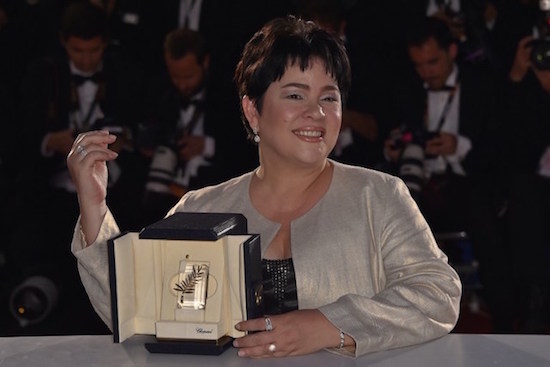 Jaclyn Jose joins an elite club of previous Best Actress awardees including Hollywood stars Meryl Streep, Helen Mirren, Sally Field, Julianne Moore, Juliette Binoche, Kirsten Dunst, Holly Hunter, Barbara Hershey, Jill Clayburgh, Betty Davies and Susan Heyward.
Jose beat a tough list of best actress nominees Isabelle Huppert, French star of Paul Verhoeven's revenge fantasy "Elle"; Sandra Huller, the female lead of the German comedy "Toni Erdmann"; American ingenue Elle Fanning, for the controversial supermodel cannibal film "The Neon Demon"; and Ruth Negga, the Ethiopian-Irish star of the interracial romance drama "Loving".
A tearful Jose said she was "so surprised" as she took to the stage to accept the award for her role in Ma' Rosa by acclaimed director Brillante Mendoza.
She said she had to forget everything she learned in her 30 years in the business for the role as a sweetshop owner and small-time drug dealer in Ma' Rosa.
"The biggest challenge for me was not to act. Especially since I am coming from television shows where I play loud and campy characters," she told reporters.
The 52-year-old said she had to "tone everything down to zero" – even performing without makeup on for the stark, realistic presentation of the Philippine slums favored by Mendoza.
It is a dramatic change from her regular job, playing a spoiled, rich woman in the popular Filipino TV soap opera, The Millionaire's Wife.
Variety magazine praised Jose for the "naturalistic grace" of her film performance, playing the matriarch of a family struggling to survive amid squalor.
The daughter of a Filipina mother and a largely absent American serviceman father, Jose first became famous in Philippine showbiz circles for her ethereal beauty.
But she has proven to be a versatile and hard-working actress, starring in dramas, comedies, horror stories, romances and television soap operas.
She has won numerous acting awards in her native country and acted for some of its most prestigious filmmakers.
She appeared in Mendoza's first movie The Masseur 11 years ago and also his dramaSerbis, which competed in Cannes in 2008.
In a quick interview aired on TV Festival de Cannes, Jaclyn spoke about her victory and how much this moment meant to her.
"I am so thankful to Brillante Mendoza," the veteran actress said. "I did not [expect]. I just want to come here and be with my daughter and walk the red carpet.
"I was just sitting there watching the stage how nice it… is and how come in the Philippines we can't make this, just these simple things and then they call my name. So I got surprised. I'm so happy really, really," Jaclyn added. " But of course I'm proud so proud of our film. We just don't know how the people would react or will like our film but us, we know that we did our best and we know that we have a good film."
Previous major acting prizes in A-list festivals won by Filipinos were the best actress triumphs of Nora Aunor for "The Flor Contemplacion Story" in Cairo in 1995 and Eugene Domingo for "Barber's Tales" in Tokyo in 2013.
Facebook Comments