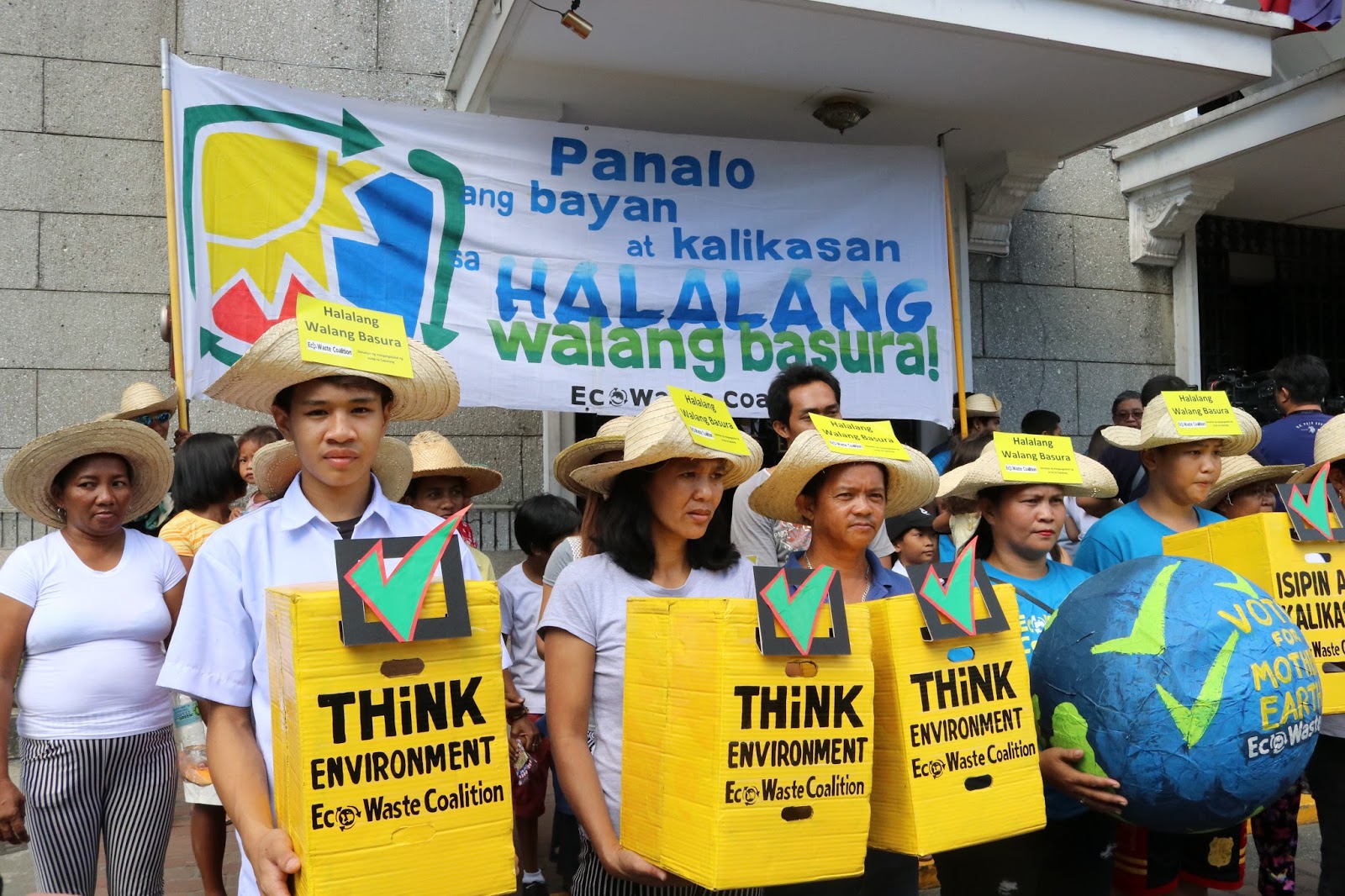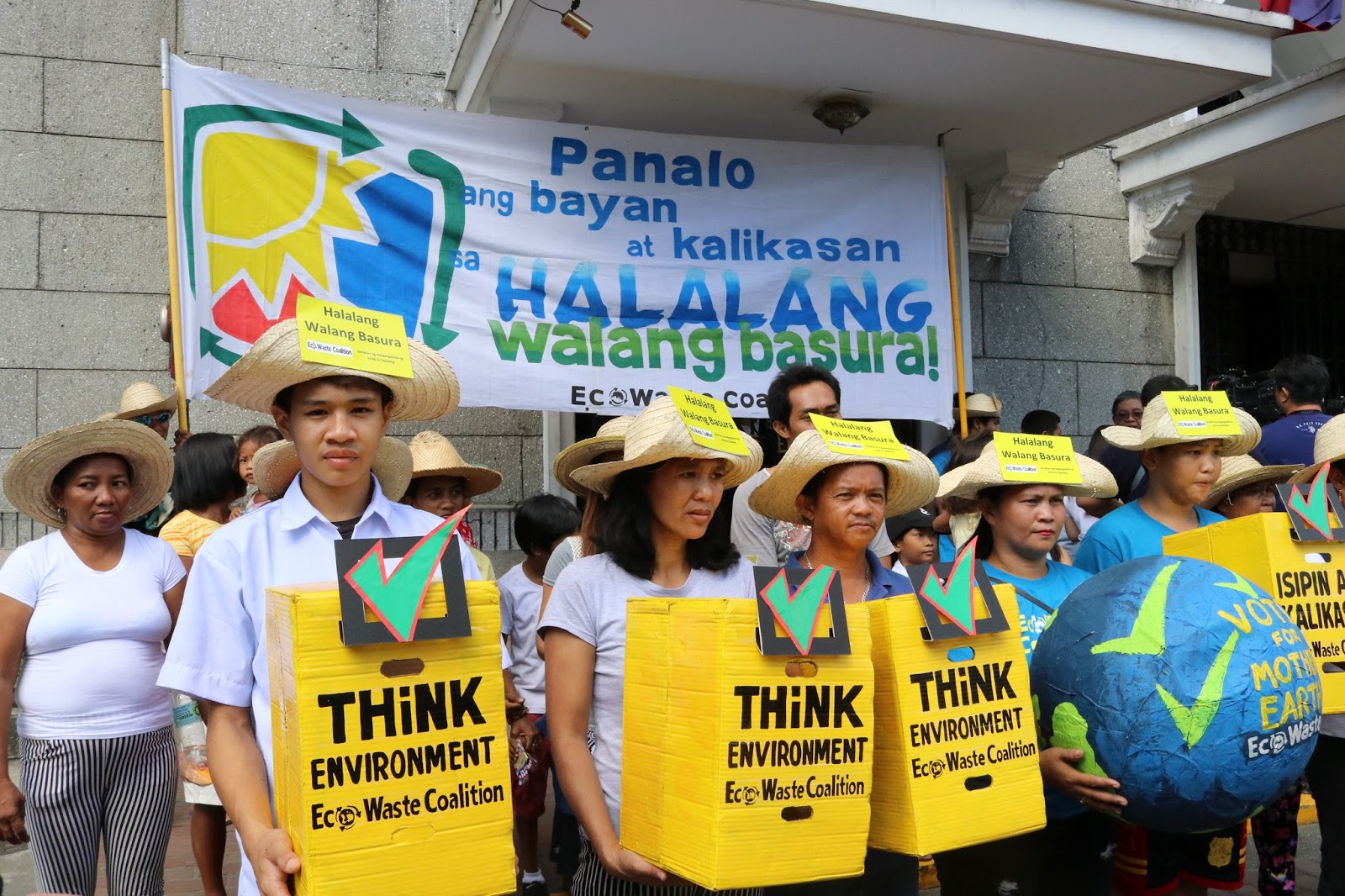 In a bid to save the environment from campaign material waste during the Philippine barangay elections scheduled on May 14, EcoWaste identified ways to make campaigns more eco-friendly.
Environmental activists challenged the candidates "to run with the good of the environment in mind."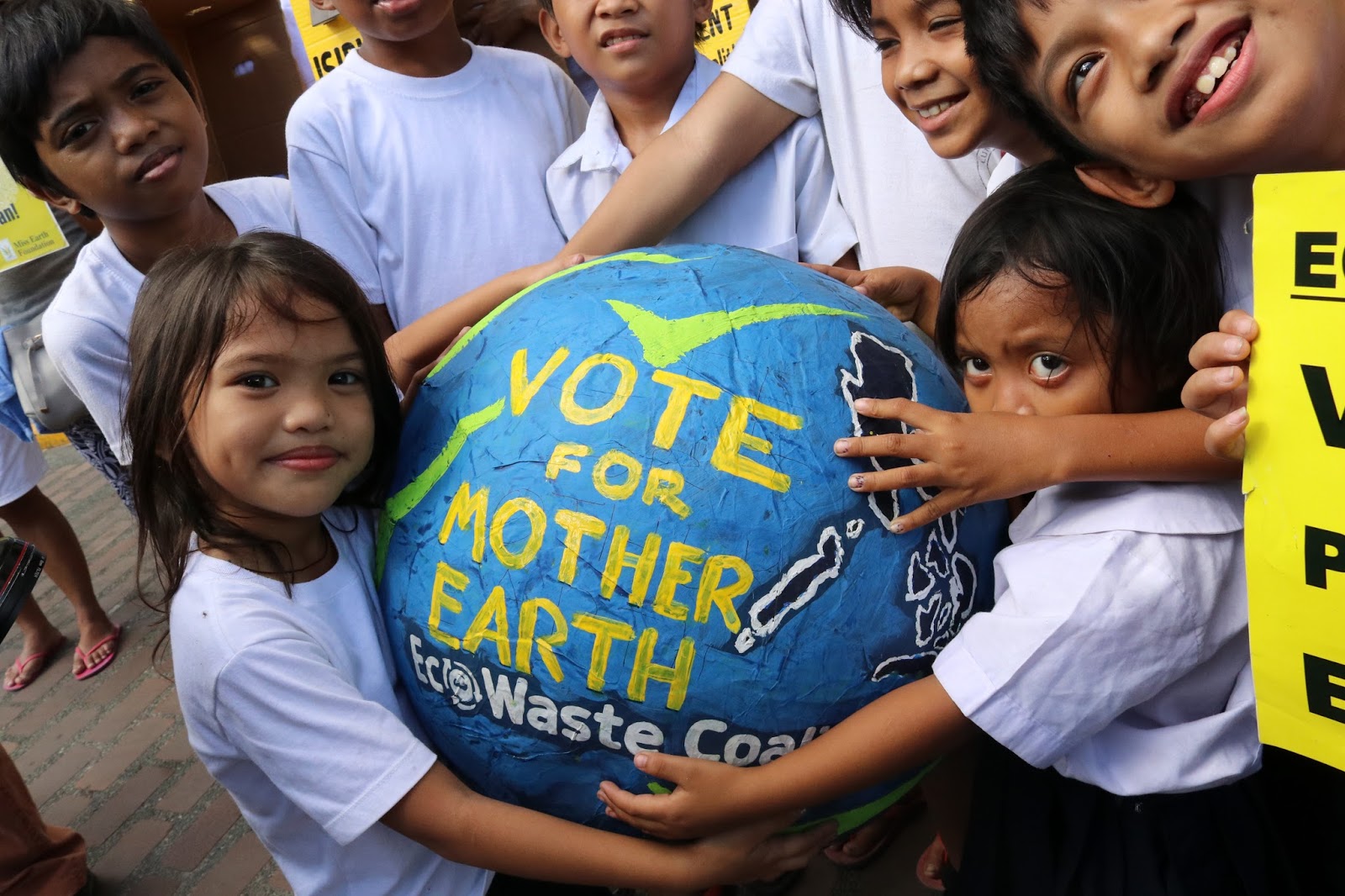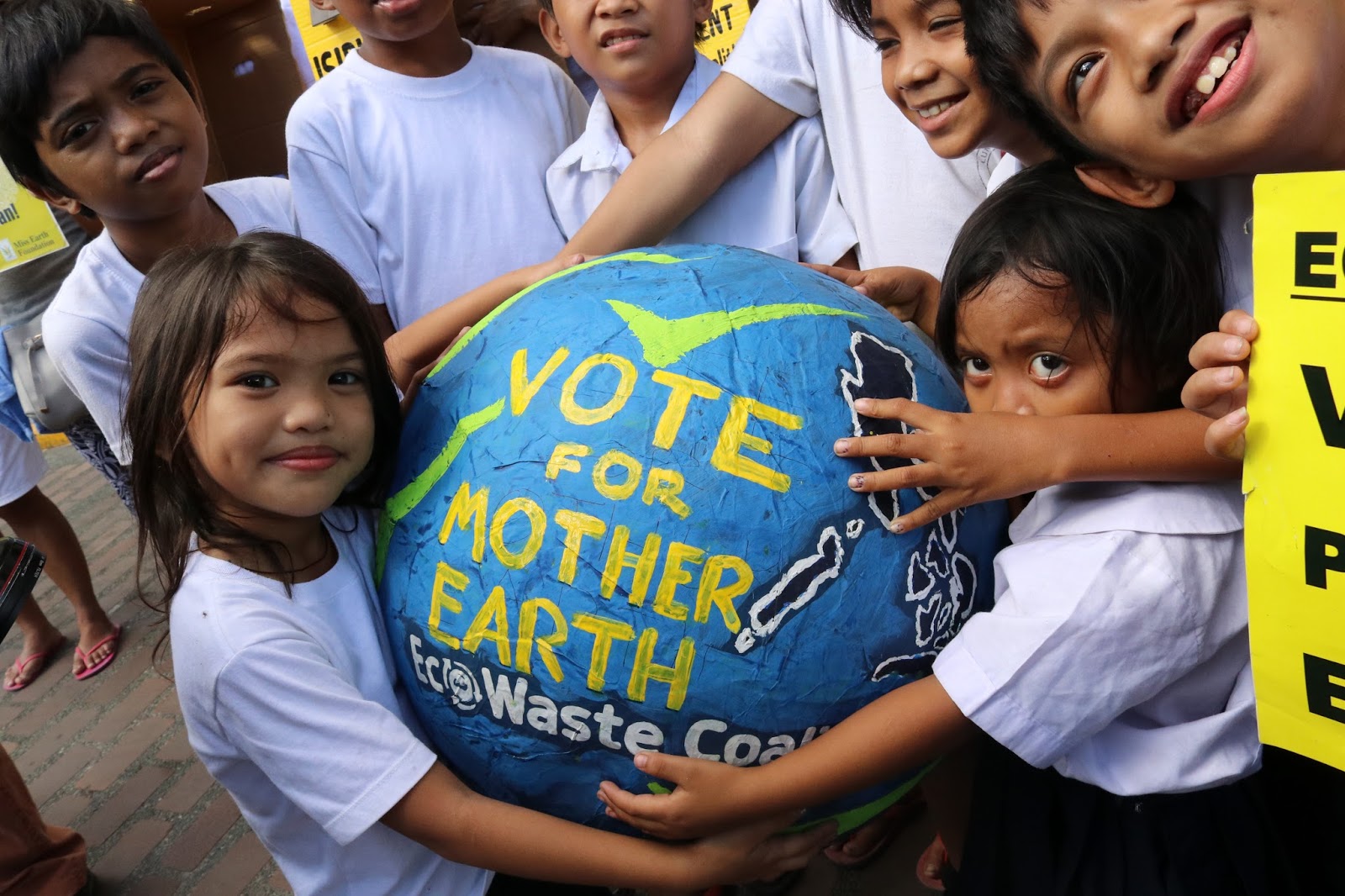 The campaign period from May 4-12 is expected to produce campaign materials for political aspirants for the positions of barangay captain, Sangguniang Barangay members, Sangguniang Kabataan (SK) chairperson, and SK members in all the localities of the archipelago.
During the launch of its drive for waste-free elections, the group stressed "the need for candidates to demonstrate their commitment to the environment not only in words but in deeds."
EcoWaste Coalition identified the following campaign practices that should be avoided to reduce the generation of trash and prevent damage to the ecosystems:
Producing excessive campaign materials beyond what is allowed and needed;
Leaving, dumping and burning trash in campaign sorties;
Throwing confetti, exploding firecrackers or releasing balloons in campaign events;
Using smoke-belching vehicles in campaign motorcades;
Nailing, hanging and pasting of campaign materials on trees and other places prohibited places, and
Failing to remove campaign materials and clean up immediately after the polls.
On the other hand, the group urged the candidates to observe the following suggestions for an eco-friendly campaigning:
Use recyclable and non-toxic campaign materials;
Refrain from using Styrofoam, plastic bags and other single-use containers for volunteers' meals and drinks;
Practice ecological solid waste management in campaign meetings and assemblies;
Zero tolerance on littering and the open dumping and open burning of campaign waste materials; and
Repurpose, reuse or recycle campaign materials.
Commission on Elections (COMELEC) Commissioner Luie Tito F. Guia echoed the group's plea affirming "the COMELEC is one with the EcoWaste Coalition in appealing to all candidates to be environmentally conscious and responsible in their campaigning activities."
"Please be respectful of our environment as you woo voters to back your political aspirations.  Please prevent and reduce your campaign trash to the minimum," Guia was quoted as saying in the EcoWaste report.
Daniel Alejandre, Zero Waste Campaigner  of the EcoWaste Coalition, stated  "the May 14 polls offer a unique opportunity for would-be barangay and youth leaders to articulate and show their commitment to the preservation and protection of the environment."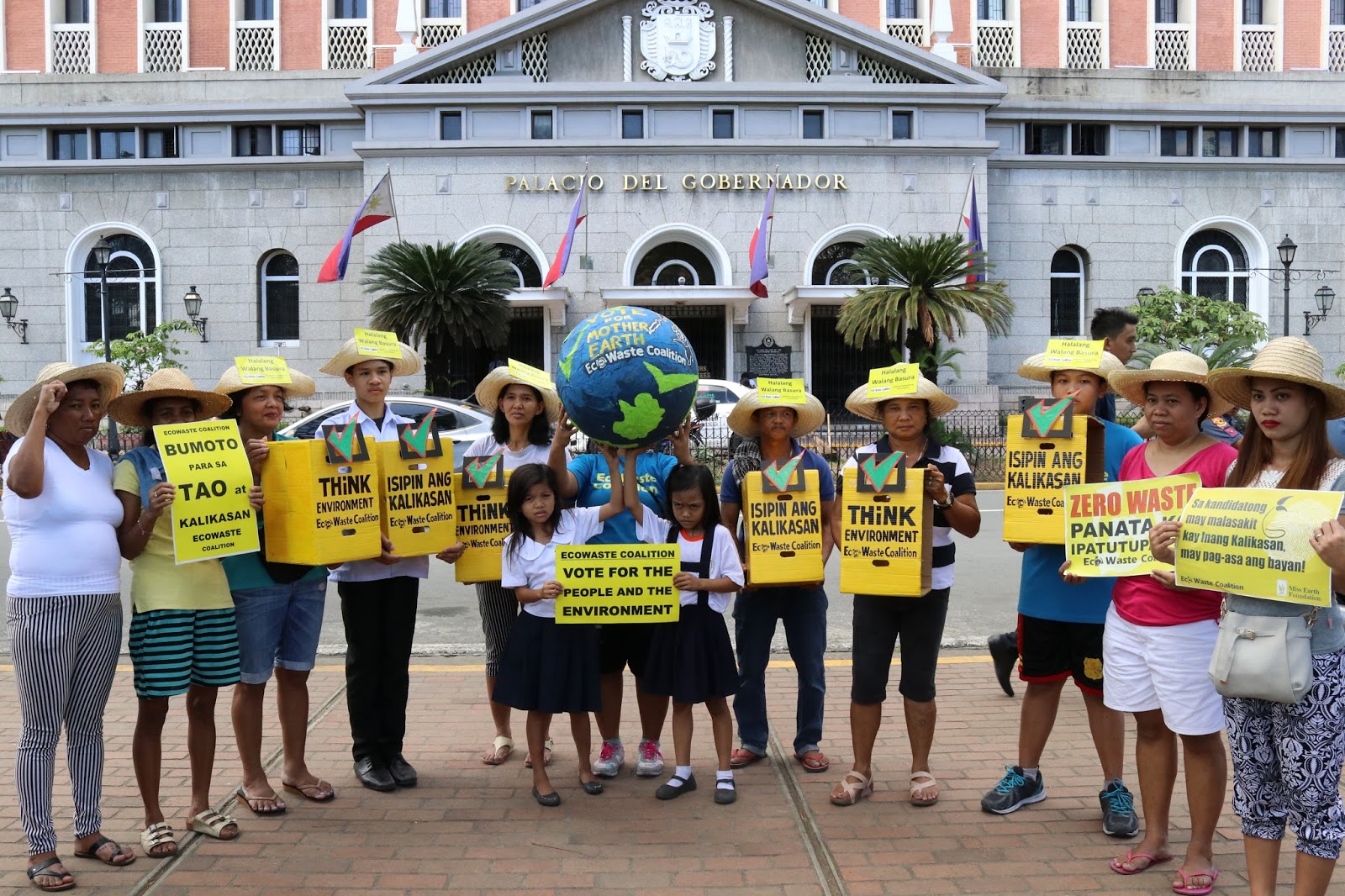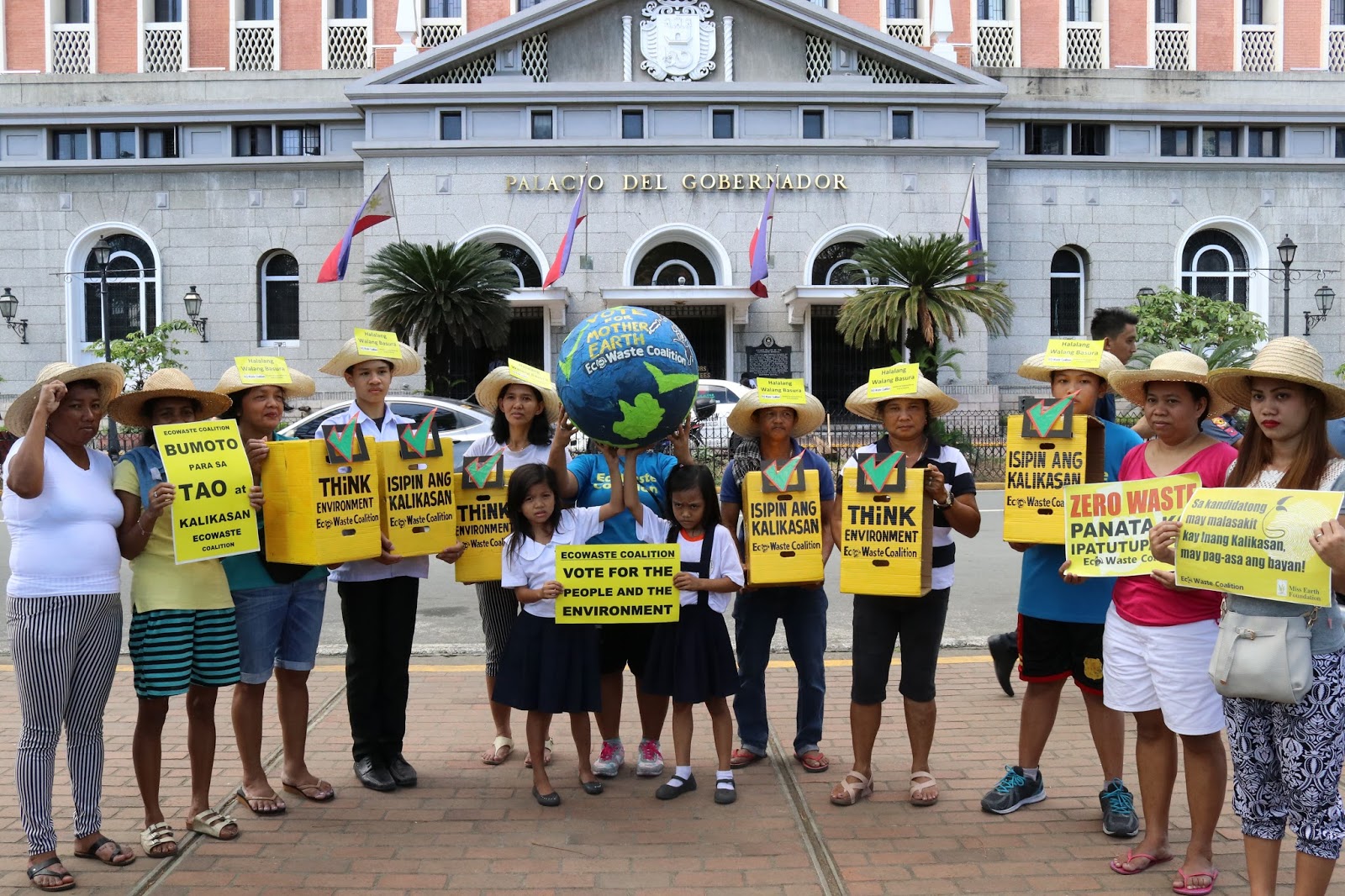 "Well-meaning candidates, we hope, will use the campaign period to rally their constituents into supporting pro-environment policies and programs such as the active enforcement of Republic Act 9003, or the Ecological Solid Waste Management Act, at the household and community level," he said.
"As actions speak louder than words, we urge candidates to campaign in a manner that will not misuse resources, dirty the surroundings and cause damage to community health and environment," he emphasized.
The EcoWaste Coalition specifically requested candidates to use recyclable and environment-friendly campaign materials and to avoid those materials that contain hazardous additives.
Facebook Comments