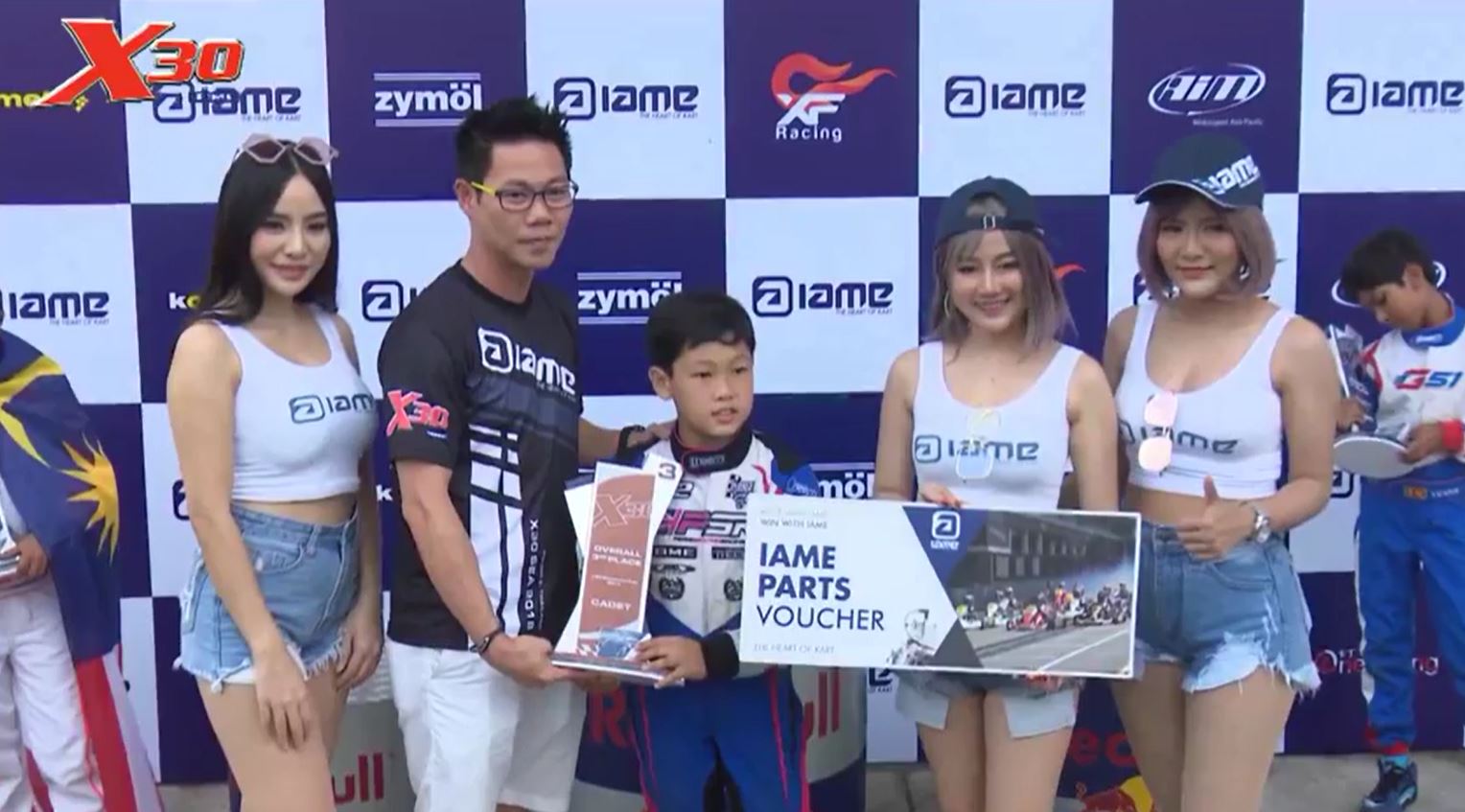 A 10-year-old kart racer from Cebu was declared winner of the final Cadet race of the X30 Southeast Asia by IAME Asia in Pattaya, Thailand.
William John Riley Go clocked in with the best time of the final laps of the Cadet race despite slippery tracks and a shortened race on the final day at the Bira Kart Circuit.
The 1st place win of Go earned him third place overall despite missing out on the third round of the 6-round series.
Go raced in the X30 SEA under the Piers Sexton Racing (PSR)/Petron Racing banner for the Philippines.
The X30 Southeast Asia race time results can be accessed here.
Facebook Comments