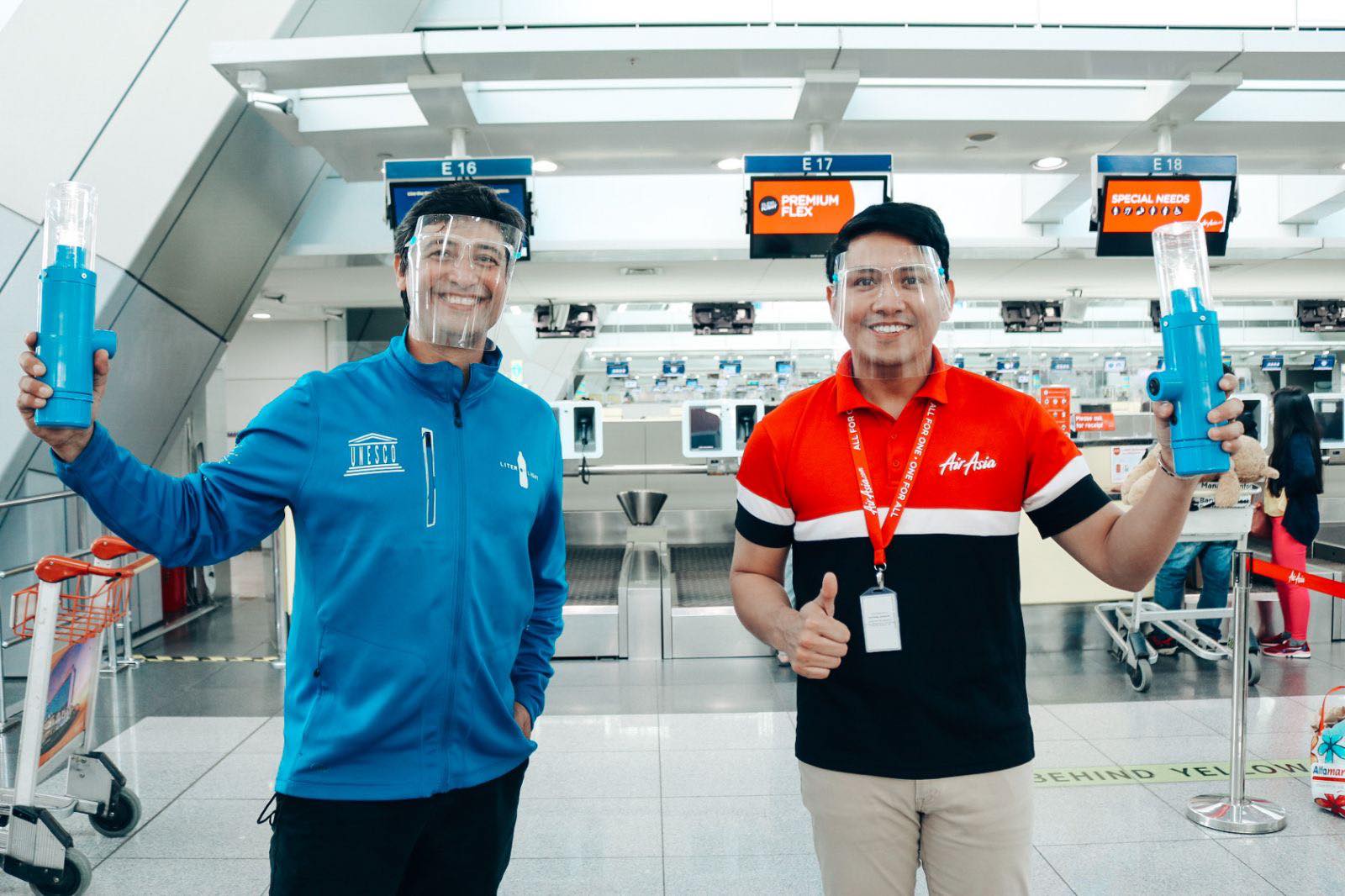 One thousand Filipino families are offsetting 1000 tons of carbon emissions from the atmosphere while using the Liter of Light solar lamps transported to remote locations by Air Asia Philippines during Earth Week 2021.
The two enterprises, who formalized their partnership late last year, made the announcement on this year's Earth Day on April 22. Since October 2020, the 11-time World's Best low-cost air carrier has partnered with Liter of Light to transport its affordable and sustainable solar lighting solutions to areas with limited or no access to electricity all across the Philippines, from Zamboanga to Cagayan Valley, as part of the "Light It Forward" campaign.
LIGHT IT FORWARD, a pioneering digital campaign in the Philippines has counted on the support of 300 celebrities, influencers, and artists, with an estimated total fan base of 30 million supporters. as well as over 3,000 individuals and 500 government officials, all signed on to the challenge to build Liter of Light's simple solar lights from the safety of home. The campaign launched in July 2020 and has since empowered the lives of over 15,000 Filipinos.
Each of the hand-built solar lights reduces carbon emissions by 1000 kg over five years, by replacing traditional forms of electricity, namely kerosene, with a clean, affordable alternative. Because Liter of Light trains beneficiary communities how to build, repair, and install the lights, each of the affected families and communities now has a new means of livelihood and income opportunity.
"The theme for this year's Earth Day is 'Restore Our Earth," says Illac Diaz, Founder and Executive Director of Liter of Light, "In order to meet that ambitious goal, we need to partner across industries and take bold steps to create the future we want. Air Asia has been a catalyst for change, going above and beyond the call of duty to do their part in shaping a more sustainable future, even in the midst of a global pandemic."
AirAsia Philippines CEO Ricky Isla said, "Undeniably, from limited movement to various health restrictions, COVID-19 has severely affected everyone's way of life. However, AirAsia's strong partnership with Liter of Light proves that not even a pandemic can hinder anyone from dreaming big and making it happen, especially when you bring lights of hope to people who are in need.
AirAsia remains committed to this partnership banking on the good intentions of innovating, educating, and inspiring more Filipinos across the country to take action for our planet so that everyone has access to clean, affordable, sustainable energy."
The next phase of this partnership will bring 500 Solar Lights to Cebu, where the Liter of Light will build a large-scale solar artwork featuring lights built during the campaign to commemorate the 500th Year Anniversary of the victory in Mactan and UN's Decade of Action.
Good News Pilipinas is celebrating its 15th Anniversary in 2021 by giving away prizes! Subscribe to our Good News Pilipinas! TV YouTube channel and enter the raffle by sending us an email to editor@goodnewspilipinas.com
Facebook Comments