Filipino words again entered the newest update of the Oxford Dictionary, with at least 14 Pinoy terms.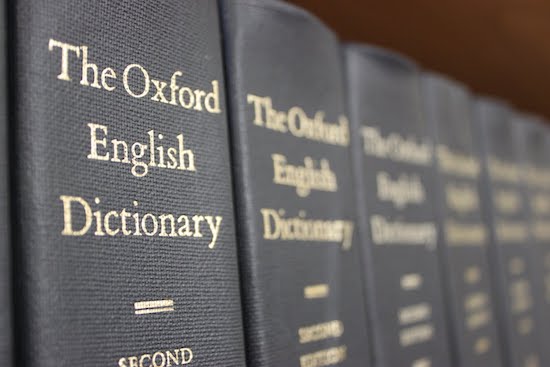 The new entries from the Philippine languages mostly refer to local traditional food and delicacies.
The newest Oxford English Dictionary update includes the following Pinoy words:
Kare-kare – a peanut-based stew
Pancit – any form of cooking made with noodles
Lechon – chiefly in Filipino and Latin America cookery, roasted whole pig
Puto – steamed rice cake, usually accompanied by Dinuguan (also a famous Filipino Food)
Leche Flan – custard made with condensed milk and egg yolks and topped with caramel, a sweet dessert
Balut – a fertilized duck's egg boiled and eaten in the shell
Non-food Pinoy terms that were added:
Lolo – grandfather
Lola – grandmother
Tita – auntie
Tito – uncle
Yaya – housemaid
Arnis – martial art form
Tabo – dipper
Bayanihan – sense of teamwork.
Filipino words were previously included in the Oxford Dictionary's OED Midyear Update.
Oxford Dictionary is the largest and longest running language research project. A word is added at the Oxford Dictionary when it sees evidence that prove a word is used in a variety of different sources.
Facebook Comments