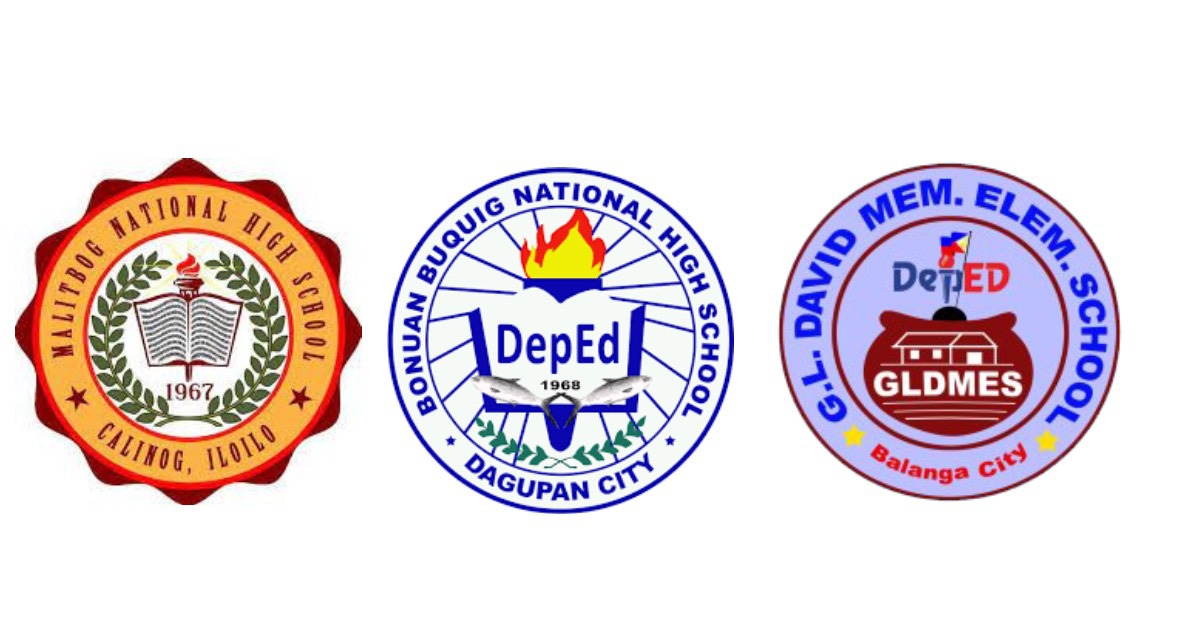 Three public schools from the Philippines have been shortlisted for the inaugural World's Best School Prizes for community impact outside the classroom established to celebrate learning institutions' contribution to wider societal progress as experienced during the coronavirus pandemic.
Pangasinan's Bonuan Buquig National High School's mangrove and beach clean-up project, Bataan's G.L. David Memorial Integrated School's feeding program, and Iloilo's Malitbog National High School's home-based projects were named among the Top 10 Shortlisted Schools in three of the five category finalists announced on June 9, 2022, by the global education awards.
The World's Best School Prizes are awarded to schools that have developed expertise in five key areas that can prove and demonstrate outstanding systems, practices, and performance that impact the lives of their students and of the whole community.
Each of the five winning schools will be awarded with $50,000 to keep improving their work and strengthening their school and community.
Winners will be announced in October 2022 during World Education Week, the biggest online school celebration hosted and awarded by T4 Education in partnership with Yayasan Hasanah, Templeton World Charity Foundation, Accenture, and American Express.
Here are the top shortlisted Philippine public schools and their inspiring stories:
Community Collaboration Prize
G.L. David Memorial Integrated School
G.L David Memorial Integrated School, a public school in Balanga City, Bataan, was named a finalist in the Community Collaboration category for developing special literacy and emotional development programs, in addition to its "KAIN PA" project that helps provide daily free meals to its students.
"Inspired by the African proverbs "it takes a village to raise a child", the school has brought parents, community members, local government, and business establishments together to cultivate pupils' social, intellectual, and emotional wellbeing and tackle barriers to their education," T4 Education noted of the Bataan school's work.
One of the major problems the school identified was that the majority of its students came from low-income backgrounds with families having financial difficulties and many students were malnourished. The schools' "KAIN PA" project procures vegetables, fruits and other goods from government officials, NGOs and parents who buy ingredients from the market and sometimes help cook the meals themselves.
With the project, malnutrition rates among the schoolchildren fell from 12.11% in 2019 to 2.13% in 2020.
"If G.L David Memorial Integrated School were to win the World's Best School Prize for Community Collaboration, it would use the funds to improve the school's library and laboratory," the awards added. The money would also be used to continue supporting the "KAIN PA" project and other wellbeing programs for the students.
Environmental Action Prize
Bonuan Buquig National High School
Bonuan Buquig National High School, a public secondary school in San Gabriel, Dagupan City, took action to support its students and save the local environment. The school stepped in to replant lost mangroves to reverse the environmental devastation wrought by a typhoon.
"In 2009, Typhoon Pepeng left two-thirds of Dagupan City submerged in flood water. Fishponds, rice fields, and other industries in the community were heavily damaged. The city government of Dagupan, aware of its geographical challenges on land that is only one metre above sea level, started dredging rivers to reduce the impact of the flood, but it came with unintended consequences," the school's profile on the T4 Education website reads.
"The mangroves died off as a result, exposing the rivers to the direct heat of the sun and killing off aquatic life essential to the ecosystem. Fish, crabs and other shellfish disappeared from the rivers. Students and their families relied on catching fish to eat. With their main source of sustenance gone, many students went absent from class as they had to work to support their families."
Galvanising over a hundred volunteers, the school now plants thousands of mangrove propagules each year. "As a result, the mangroves along the Longos river banks are nearly rehabilitated and stabilised," the awards added.
The school also initiated an International Coastal Clean-up in 2014, working with volunteers to clean the shorelines of Bonuan Beach.
If Bonuan Buquig National High School were to win the awards, "it would use the funds to build a nursery that could house around 50,000 mangrove seedlings a year and push much-needed research to improve the techniques and technology on Mangrove propagation and preservation."
Supporting Healthy Lives Prize
Malitbog National High School
Malitbog National High School, a secondary school in Calinog, Iloilo, started a holistic health program for its underprivileged students.
"(The school) implemented its Happy and Healthy School Programme (HHS) during the pandemic to promote physical, mental, and social health among its 1,000 students – 90% of whom fall below the poverty line and 60% of whom were malnourished when they started school," the T4 Education website noted.
The school's Happy and Healthy School Programme (HHS), includes projects and activities like home gardening, home-based wellness, advocating a healthy diet, clean water and sanitation, and mental health advocacy, among others.
"The school also worked to solve the complications around home learning: when 80% of parents expressed doubt as to how they would be able to help their children with their studies, the school provided them with detailed guidance. After intensive efforts, over 85% of parents felt comfortable acting as learning facilitators for their children," the global organization said.
The school raised 2 million pesos to fund disinfectant as well as printers and paper for home learning. It also "managed to raise the vaccination rate of staff from less than 1%, due to initial vaccine hesitancy, to 100% as result of its community-focused campaign."
"If Malitbog National High School were to win the World's Best School Prize for Supporting Healthy Lives, it would use the funds to share its expertise with other secondary schools in the region."
The school will also use the prize money to create a Happy and Healthy Park, which residents and students can use to discuss the biggest issues impacting the local community.
All Shortlisted Schools will be sharing their expertise during World Education Week in October during the annual virtual event to be held from October 17 to 21. Free registration can be accessed here.
Two Filipino public school teachers, a student journalist, and a school in Bohol were shortlisted for global awards last year.
SEND CHEERS in the comments below to the Bonuan Buquig National High School in Pangasinan, G.L. David Memorial Integrated School in Bataan, and the Malitbog National High School in Iloilo for being shortlisted for World's Best School Prizes!
Good News Pilipinas is a Lasallian Scholarum Awardee. TELL US your good news story tips by messaging GoodNewsPilipinas.com on Facebook, Twitter, Instagram, or e-mail editor@goodnewspilipinas.com and WATCH Good News Pilipinas TV YouTube & Good News Pilipinas TikTok for more Filipino Pride stories!
Facebook Comments