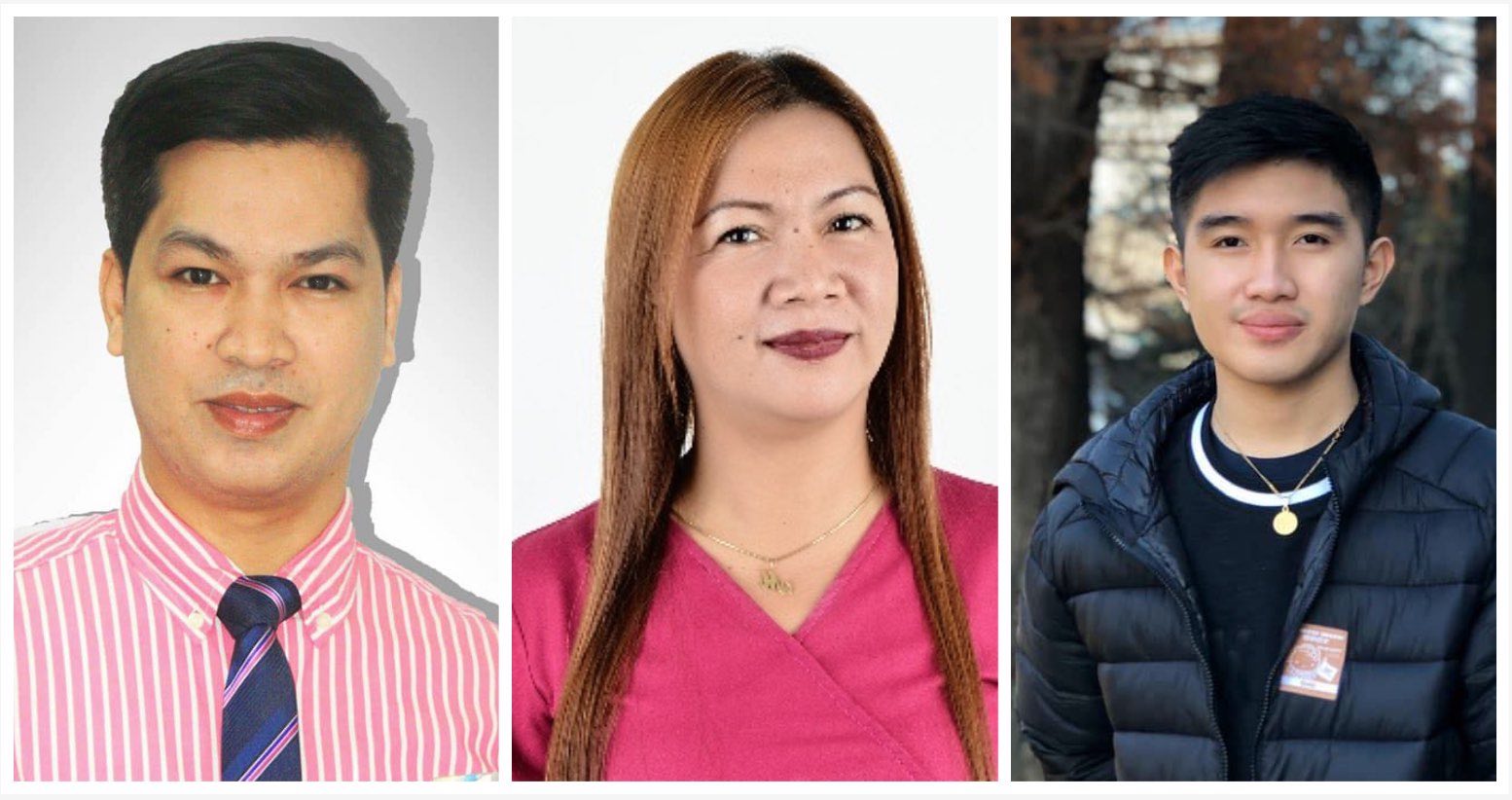 Two Filipino public school teachers and a student journalist have been shortlisted for the Global Teacher and Student Prize 2021 awarded by the Varkey Foundation in partnership with the United Nations Educational, Scientific, and Cultural Organization (UNESCO) and Chegg.org.
Bryant Acar from Lapu-Lapu City, Cebu, and Michelle Rubio from Sorsogon City made it to the Top 50 of this year's Global Teacher Prize, an annual award that seeks to recognize the efforts of exceptional teachers around the globe.
Ancelmo Catalla of Quezon Science High School made it to the Top 50 for the inaugural Chegg.org Global Student Prize, a new award that highlights the achievements and contributions of students around the world.
Apart from the recognition, the winner of the Global Teacher Prize will also receive a cash prize of US $1 million. The Global Student Prize carries a $100,000 cash prize.
Bryant Acar's makeshift lab
Science and Technology Education Center-Senior High School
Acar, a science teacher at Science and Technology Education Center-Senior High School (STEC-SHS), and Rubio, a grade school teacher at Calao Elementary School, were shortlisted for the prestigious award from 8,000 nominations and 121 countries this year.
Acar supplemented his school's facilities with a makeshift laboratory and nurtured his senior high school students' passion and interest in science so they could compete in science fairs and competitions both locally and abroad.
In 2018, Acar won the second Ki Hajar Dewantara Award in the International Conference on Science Education and Teacher Development in Bali, Indonesia.
Acar has not stopped providing support and learning opportunities to his fellow teachers and students amid the online learning set-up due to COVID-19.
"The essence of a teacher is to guide, motivate, inspire and transform students so they can be a better version of themselves. We are in dire need to produce students who are not only competent but persons with character. Teaching creates a gold mine of other professions in the world and this is a gargantuan task we must strive to achieve," Bryant Acar said in a statement.
Michelle Rubio's Reading Car, Techno-ClassHome
Calao Elementary School
Rubio, on the other hand, uses innovative teaching techniques and out-of-the-box ideas to make learning fun for her students, according to the Varkey Foundation.
The grade school teacher from Sorsogon created projects such as the "Techno-classhome" and the "Reading Car" for her students to make reading and learning more engaging for young learners. She also set up a mini library to provide learning resources and internet access to her students amid the quarantine.
Rubio shared that she hopes her fellow teachers would be inspired to continue their hard work and sacrifices amid the difficulties posed by the pandemic.
"To all the teachers out there continue innovating and doing extraordinary things that would help our learners cope with this pandemic. Never be discouraged. Look at the positive side of every situation and use it as our stepping stones to continue doing our mission as educators. Our learners need us to give hope for their future," Michelle Rubio shared.
Ancelmo Catalla, student journalist-entrepreneur
Quezon Science High School
Ancelmo Catalla is a student journalist and entrepreneur. As the Editor-in-Chief of his school's official student paper, he emphasizes the importance of press freedom and gives voice to the youth.
If he wins the Global Student Prize, the senior high school student says he will use the $100,000 cash prize to set up mini-libraries for public schools in remote areas and help fund schools for children with special needs in the country.
The Top 50 shortlists of both Global Teacher and Global Student prizes will be narrowed down to 10 finalists in both categories in October.
The overall winners will be announced at an awards ceremony in Paris in November 2021.
Filipino public school teachers also recently won top prizes in this year's Asia-Pacific Teacher Exchange for Global Education (APTE) Best Practice Contest awarded by UNESCO and the prestigious Princess Maha Chakri Award presented to outstanding educators from all over Southeast Asia.
The state-run UP Visayas' Team Amplify students have made it to the ASEAN Data Science Explorers finals.
SEND CHEERS in the comments below to Filipino public school teachers Bryant Acar and Michelle Rubio, and student journalist Ancelmo Catalla for being shortlisted for global prizes under the Varkey Foundation in partnership with the United Nations Educational, Scientific, and Cultural Organization (UNESCO) and Chegg.org
Good News Pilipinas is celebrating its 15th Anniversary in 2021 by giving away prizes! Subscribe to this website and  Good News Pilipinas! TV YouTube channel and enter the raffle by telling us what you like about our stories in an email to editor@goodnewspilipinas.com
Facebook Comments